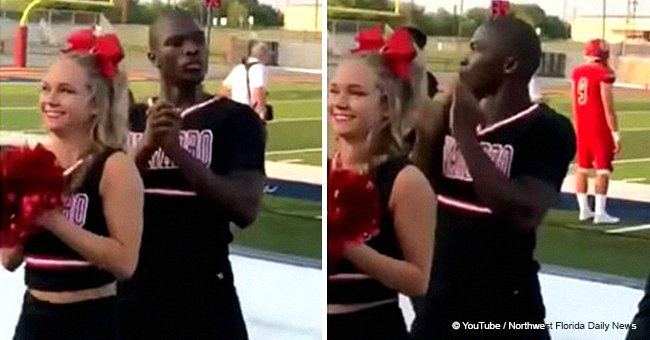 Сheerleader becomes an internet sensation with his some fierce moves during performance
LaDarius Marshall impressed everyone with his passionate and heartfelt cheerleading routine during a game of football between his beloved Navarro College Bulldogs and Georgia Military Academy.
The Fort Walton Beach High School graduate is seen giving it his all as he dances to lift the spirit of his football team during the match on August 23, 2018.
Not only does he put his heart and soul into the dance moves, but also executes them with professional brilliance.
Timing his routine perfectly to the beat of the cheerleading band, Marshall manages to play an important role in encouraging his team as well as entertaining the audience watching him.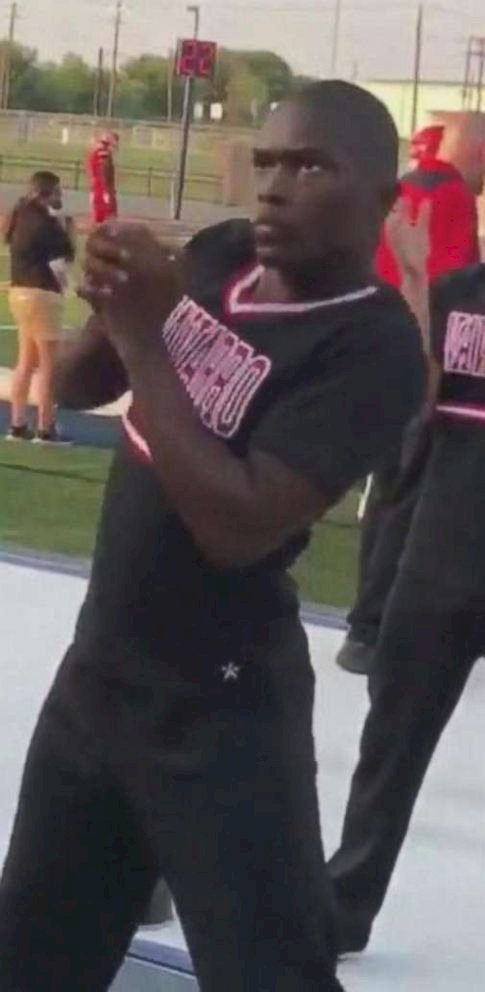 Source: YouTube/North West Florida Daily News
Follow us on Twitter to learn more.
Following his impressive dancing, he also partners with another female cheerleader to perform a perfect lift toward the end of the routine.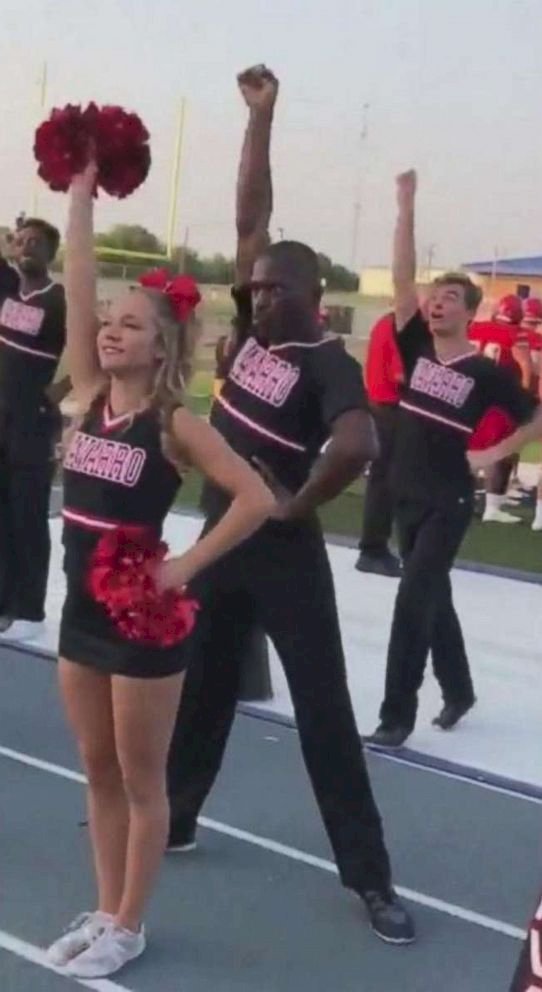 Source: YouTube/North West Florida Daily News
According to the description to the video provided on YouTube, Marshall's exceptional dance routine has been viewed over 12 million on Facebook, where it was first shared.
In an exclusive interview with "Good Morning America," Marshall opened up about his passion for cheerleading and his enthusiastic dance routine.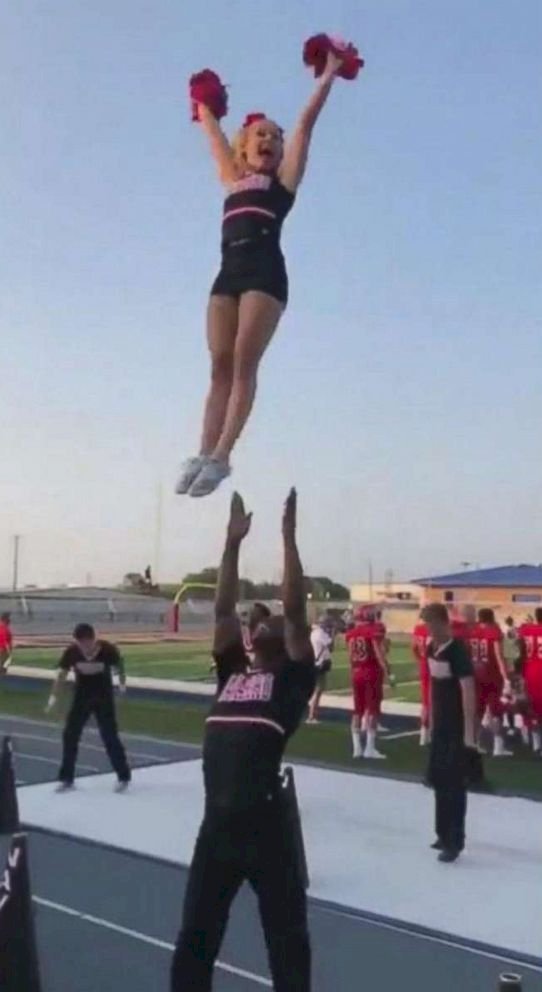 Source: YouTube/North West Florida Daily News
"I feel that the video going viral was just a glimpse into my life and how I am all the time," the 20-year-old viral video star said. "Going viral made so many people happy and that's what made me happy -- receiving so many messages...about how I made people's days better and cheered them up. [It] makes my heart happy."
He further admitted that the video for him was "pure joy" and he wouldn't want to change anything about it or what he did during the football game.
Marshall's dance might have surprised the people watching him on the internet, but among his close friends and school authorities, his talent is quite popular. After all, he did earn a cheerleading scholarship to Navarro College while he was at Fort Washing Beach High School.
Cheerleading is one of the highly regarded vocations that is an important part of school culture. Taking on the important role of lifting the spirit of the school team, cheerleaders perform various routines that always leaves us inspired and amazed.
Back in 2009, a team of 16 cheerleaders presented a dance routine that defied all the boundaries of what a cheerleading routine normally looked like.
The team of performers from Mill Creek High School not only amazed the audiences, judges, and the netizens all over the world but were also awarded first place for their routine.
Please fill in your e-mail so we can share with you our top stories!