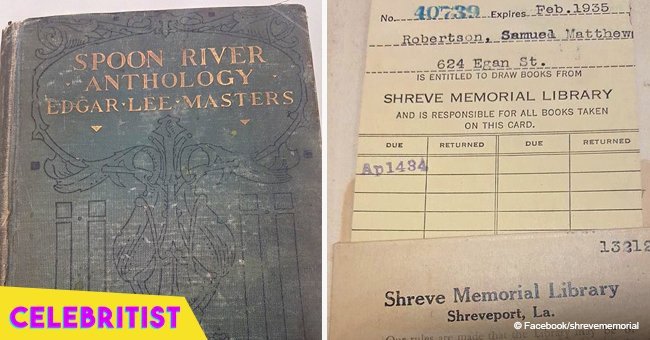 Son returns mom's borrowed book from a library 84 years later
A Louisiana library was shocked when a son returned a book borrowed by his mom 84 years ago, but they used the opportunity to send a message to other people.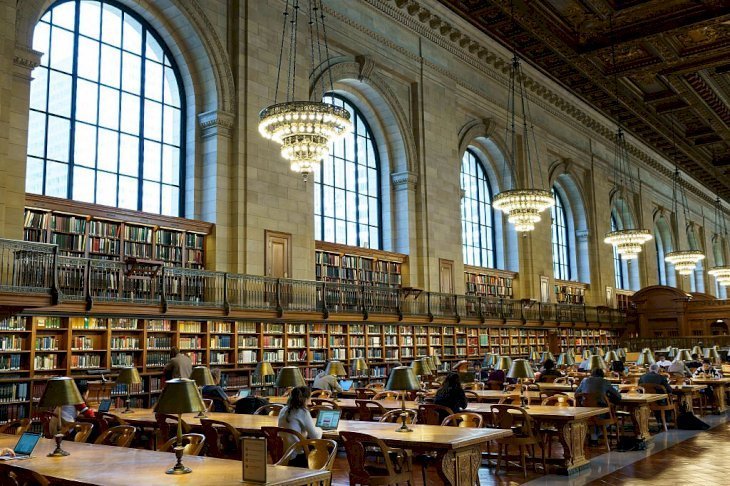 Getty Images
On their Facebook page, Shreve Memorial Library announced that a man recently checked in "Spoon River Anthology" by Edgar Lee Masters.
His mother had borrowed it over eight decades ago, in 1934, when she was only 11. The book is a collection of poems, each one written from the viewpoint of a dead person in the imaginary town of Spoon River.
The library observed that they thought it was quite creepy for the book to be returned at this time.
"We thought that the title was appropriately spooky to turn up again after all this time right around Halloween," they wrote in an October 2 Facebook post.
The library's assistant manager, Jackie Morales, said the son was cleaning his parents' home when he found the book and thought to return it, adding that his mother would have done the same thing.
"He was surprised that [his mother] still had it in her possession. She was very responsible," Morales explained.
The said book has seen quite a number of years, so the binding had already come loose, and the library revealed it had decommissioned it.
Morales, however, remembers using the book as a student.
"I was assigned the book in high school. My English teacher had each student in class memorize a different poem."
The library said its maximum fine of $3 had been waived on the book as the account won't "even exist anymore."
"We purged our accounts in 1934," Morales disclosed.
She also used the incident to encourage other people to return their borrowed items, insisting: "It's never too late to return your library books."
ANOTHER FORGOTTEN BOOK
In a related incident last year, a Massachusetts public library received a book that had been borrowed 78 years ago during the Great Depression.
"The Young Lady at Home" by T.S. Arthur was due for return on November 21, 1938, but was found in a basement in 2017, already moldy and torn.
The librarian, Amy Rhilinger, told CBS Boston:
"From 1938 we have no records of whose book it was, you know we were not searching this person out."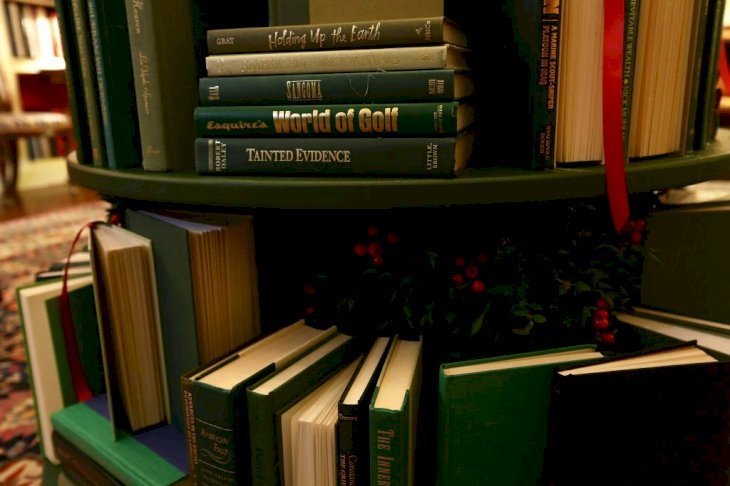 Getty Images
If the person came forward, however, he or she would owe the library almost $3,000 in late charges.
Please fill in your e-mail so we can share with you our top stories!