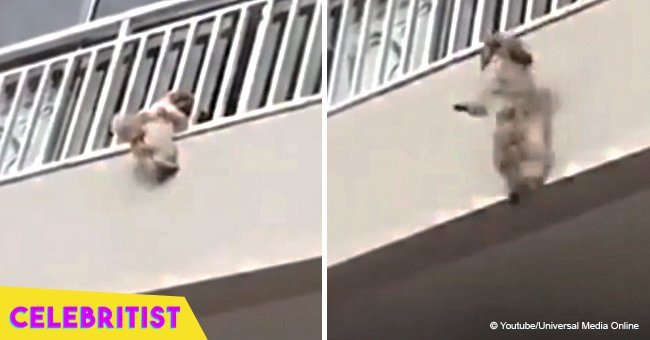 Dog is saved by the heroic act of quick-thinking neighbors
The quick thinking of some Brazilian residents turned out to be the saving grace for one small dog.
The YouTube clip found below shows a little Lhasa Apso called Tina as she clung to the third-floor balcony in fear. Four people can be seen on the ground, spreading out a large bedsheet in a desperate attempt to save her.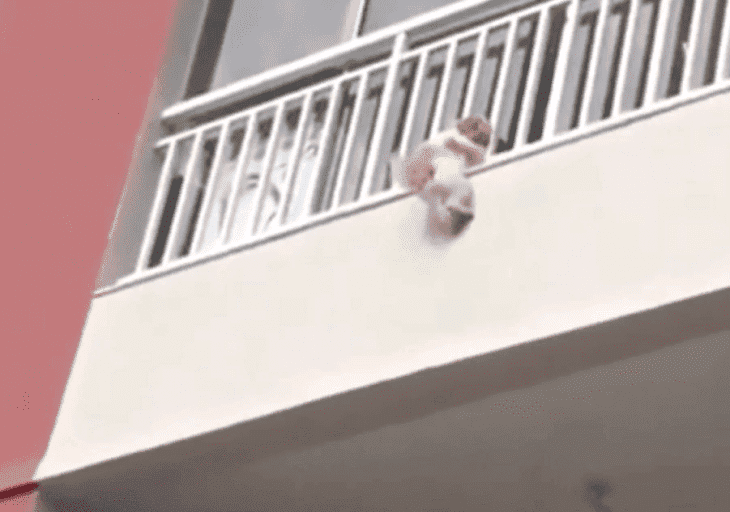 YouTube/Universal Media Online
Tina had earlier rushed to the balcony because she was scared of the New Year's Eve fireworks. Now, as she hung precariously from the height, Tina scratched the railings anxiously, eventually losing her grip and falling to the ground.
Kind-hearted residents of the Amazonian Park apartments in Goiania, located in the center-west of Brazil, rushed to save her with the open bedspread. Onlookers erupted in cheers as Tina is caught safely and walks away unhurt.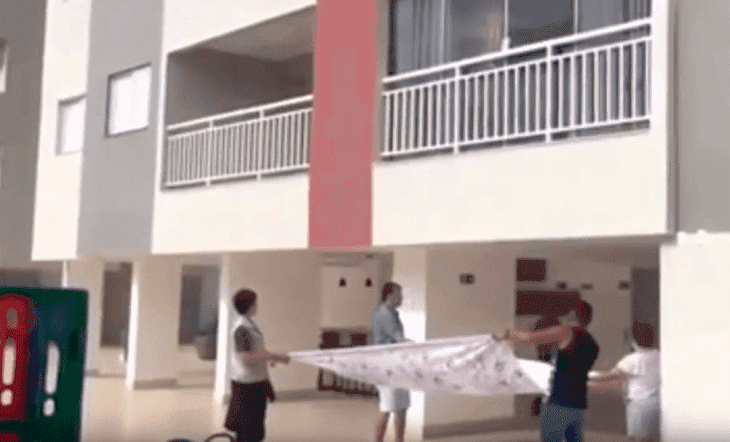 YouTube/Universal Media Online
The tense moments before Tina is caught safely is one of the worst nightmares of every pet lover. Tina's owner and the building's landlord, Jean Siqueira, was not at home when the frightening incident occurred. He later told people his pet had been scared by fireworks and had tried to escape by running to the balcony.
"I'd just popped out to the grocery store and left Tina alone for a few minutes. She had been nervous all day from the noise of rockets being let off by people in the run-up to New Year's Day. I tried to reassure and distract her and kept her in all day.

The balcony door was open just a little and it didn't cross my mind that she would be able to slip through. I think as the noise got louder she panicked and tried to run out of the flat.

I've had her for 11 years and she's normally a calm dog but when fireworks go off she gets nervous and goes crazy with every bang."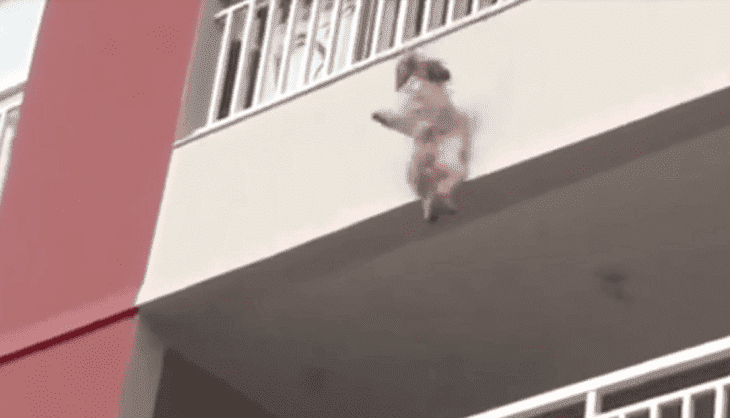 YouTube/Universal Media Online
One of the heroic residents narrated a recollection of the events:
"When we heard people shouting that a dog was in danger, we rushed to help and immediately came up with the idea of using a sheet to catch her.

It was nerve-racking to watch her struggle to hold on, her little tail was wagging desperately as she panicked."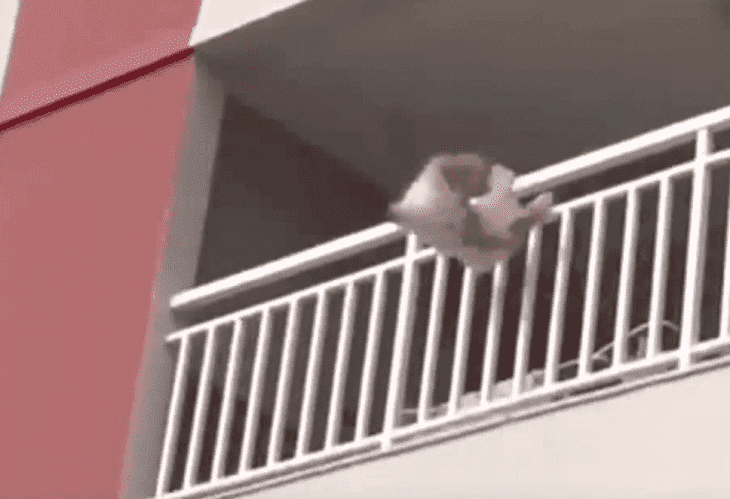 YouTube/Universal Media Online
Siqueira revealed that someone had rushed to tell him his dog was in danger, but when he got to the scene, Tina had already been rescued.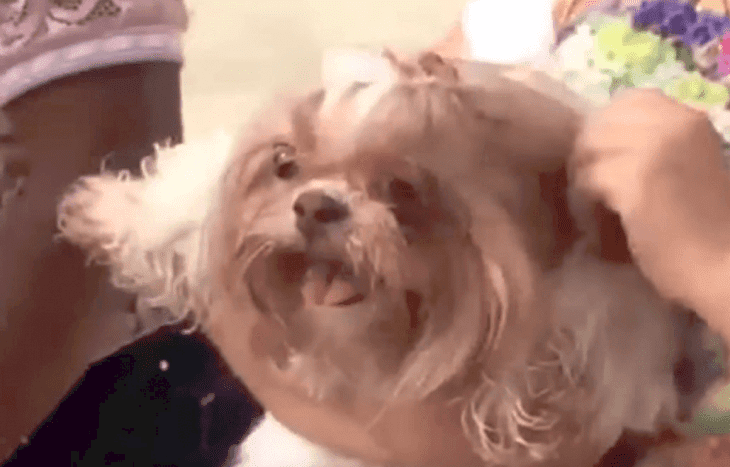 YouTube/Universal Media Online
"When they showed me the video, I almost cried," he confessed. "I was shocked at seeing the danger Tina had been in. If my neighbors hadn't reacted so quickly I wouldn't be holding my pet today."
He confirmed that Tina had calmed down, but asked that people be considerate of pets when letting off fireworks.
FOR THE LOVE OF CANINES
These Brazilian residents and their heroic act bring to mind the story of Sean McCormack, an independent dog rescuer based in the North of Taiwan.
After hearing about Sandy, a dog that had multiple injuries on his right paw and left leg, McCormack sprang to action. The dog lover did not care that Sandy was living in the mountains, or that he could only get there by trekking; all that mattered to him was the Canine's wellbeing.
McCormack enlisted the help of another friend, and together they braved the dangers of the hills to get to Sandy. The rest of the story is sure to have you reaching for your tissue. You can read the full story here.
Please fill in your e-mail so we can share with you our top stories!