Dad melts hearts giving daughter graduation gift only the 'right man' can replace in viral video
Dionjhae Thomas graduated from Houma Christian High School in Thibodaux, Louisiana. Her father gave her a ring and placed her in her ring finger.
In the video that became viral in no time, Thomas appeared wearing her academic regalia while her father was holding a ring. He asked for her hand, and the girl placed her right one in front of her.
However, the proud father asked for the left one and put it in the finger where wedding rings are supposed to be placed.
Even though the man's voice couldn't be heard, the description of the video set clear that he told Thomas not to take it off until the right man comes along and replace it for her wedding ring.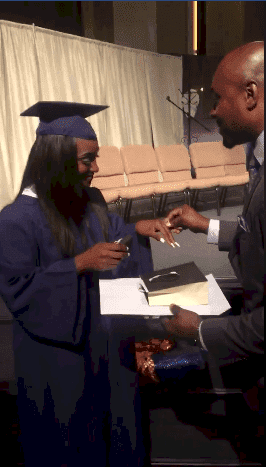 A BONDING MOMENT
While the man was talking to his daughter, she started laughing, probably ashamed of the thing that her father was telling her. After that, they shared a hug, and the clip ended.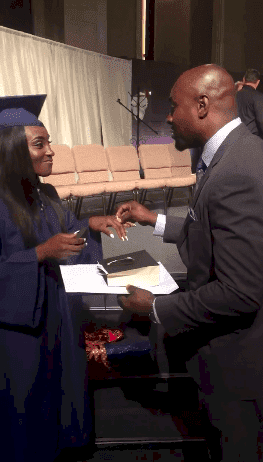 As soon as that video hit the Internet, several people started sharing and commenting on it. While most people consider it was a wonderful action from a great father, others got the message in a wrong way.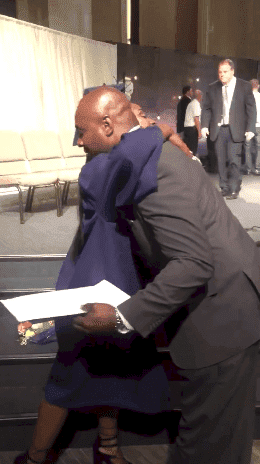 NEGATIVE COMMENTS
They started saying that the man was banning her daughter from having sex and that he was an overcontrolling person. Thomas addressed the situation before it was too late.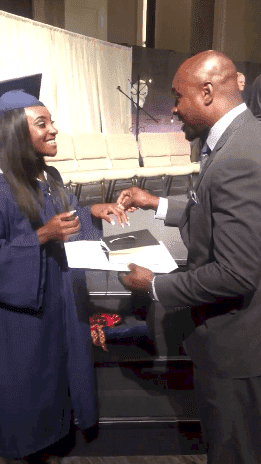 She said that her father gave her a promise ring with the intention of letting her know that the only time she should take it off is when the right man replaced it with a wedding ring and that that was it. There was no hidden message or something similar.
SETTING THINGS CLEAR
Thomas added that people were saying that he made personal decisions about her having sex, but the man didn't say anything about that in the video.
She pointed out that her father wanted her to make the right decisions in life, but he never told her not to have sex before marriage.
"He never brought up sex period so y'all need to get y'all facts right. My dad loves me and I'm his little girl and it's a special gift to me [sic]," revealed Thomas.
ANOTHER FATHER BEING A FATHER
Thomas father was not the only man who gave his daughter a present for an activity related to school as Ricky Smith worked three jobs to buy his daughter's dream dress.
In the viral video, 14-year-old Nevaeha Smith appeared sitting at a McDonald's store where Ricky was working. Soon after that, the proud father joined his family holding a beautiful dress.
It was not just any dress, though, it was the "perfect" one for Nevaeha, who had found it a couple of days before but she knew it was too expensive for her parents to afford it.