Dad who worked 3 jobs to buy his daughter's dream dress has gone viral
A Pittsburgh dad moved the internet to tears after going above and beyond to make his teenage daughter happy. In the video attached below, Ricky Smith, 36, showed the world that making your child's dream come true is a priceless feeling.
14-year-old Nevaeha Smith had found the perfect dress for her eighth-grade dance at Ringgold Middle School in Monongahela, Pennsylvania. There was only one snag: it came with a $200 price tag.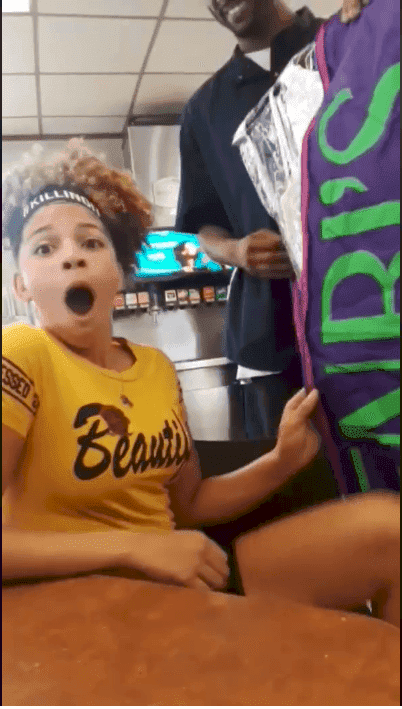 A FATHER'S PAIN
"I said, 'Mom, dad, I want this dress,' " Nevaeha told ABC News.
It broke Ricky's heart to think they could not afford Nevaeha's dream dress. He already worked three jobs six to seven days a week, but he wanted to make his daughter happy.
"I looked at the price and I was like, 'Uh, not really sure, but I can see what I can do.'" 
A FATHER'S RESOLVE
Unknown to the teenager, her father resolved to take up extra shifts until he could afford the lace-and-floral outfit she desired.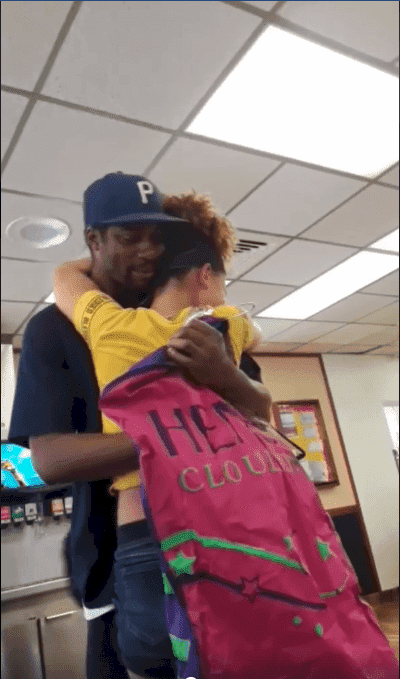 Ricky and Nevaeha's mom, Kelly Anne, came up with a plan to surprise their baby girl. Kelly and Nevaeha would stop by McDonald's during one of Ricky's many shifts.
"I was working at McDonald's that day, and I put the dress in the back," Ricky told ABC News. "She came, and I brought it out and told her that her grandmother bought it for her and I told her, 'This ain't the dress you wanted, but I hope you like it.'"
Nevaeha admitted thinking she was about to get "an old lady dress," but when her father opened the garment bag, she was stunned.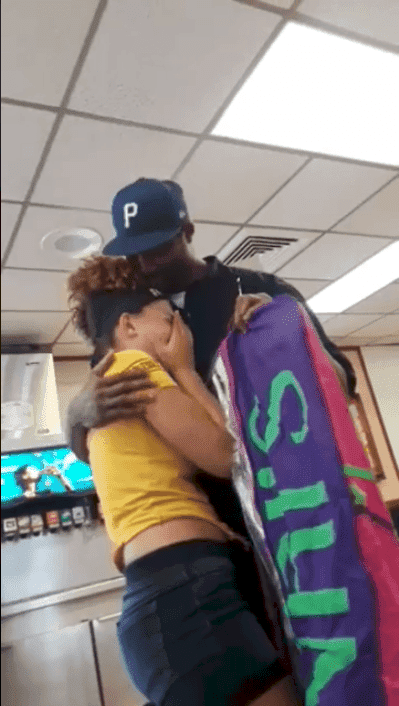 PRICELESS JOY
Her mother captured the heart-warming, emotional moment in a video that has now gone viral. Nevaeha let out a big gasp and wrapped her father in a tight hug. The overwhelmed teen kept saying, amid sobs, "Oh my God. It's the dress."
She later told CBS This Morning: 
"I'm grateful that he found a way to get me the dress and I really appreciate how many jobs he worked."
Ricky, who wore a priceless grin as his daughter shed tears of joy, also said:
"I just don't want people to think just because you don't have the money you can't make your kids happy, because you can."
ANOTHER SELFLESS DAD
There's no quantifying how Nevaeha felt knowing her father made a huge sacrifice for her, but another girl who knows how that feels is Kailah.
The teenager had her eyes set on a unique gown for her upcoming spring formal, but knowing her parents could not afford it, took on multiple jobs to get the money.
The day Kailah was to pick up her dress, she was heartbroken to find it was gone. Then on Christmas day, her father gave her a package: the exact dream dress she'd missed.
Jeremy had saved up enough money to make his daughter's dream come true, and her tear-jerking reaction, filmed and uploaded on YouTube, was priceless.
Every child sure deserves selfless dads like Ricky and Jeremy.