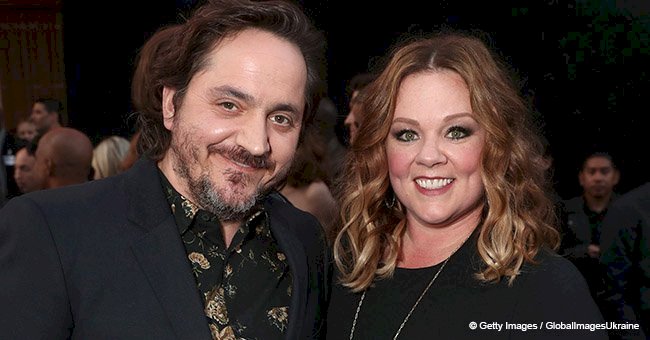 Melissa McCarthy presented husband with a 'romantic' gift' for seniors" on their anniversary
Melissa McCarthy appeared on the "Ellen Degeneres" show Wednesday and let fans in on exactly what she gave her husband for their 13th wedding anniversary.
The 48-year-old actress pulled a fast one on her husband with a "Jitterbug" phone that horrified her kids. Meanwhile, she received a heartfelt gift.
McCarthy is known for her comedic roles on the big screen. But it appears the "Can You Ever Forgive Me?" star also takes her antics home.
The video is found below.
Follow us on Twitter for more @amomama_usa.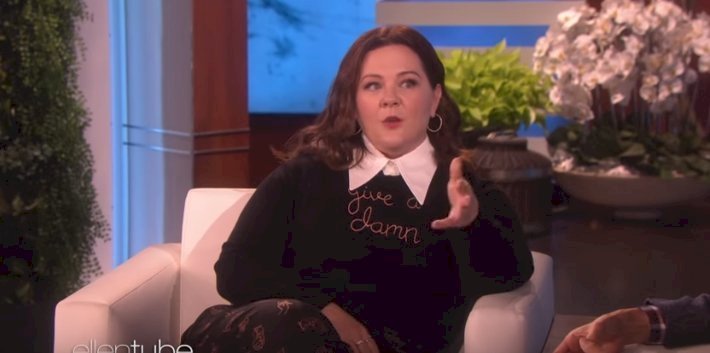 Source: YouTube/ TheEllenShow
She told Ellen:
"I gave him a... phone for senior citizens. It has huge buttons. It's fantastic. Jitterbug, that's right. Jitterbug. My kids are horrified by it."
McCarthy has two daughters named Georgette and Vivian with Ben Falcone who is 45.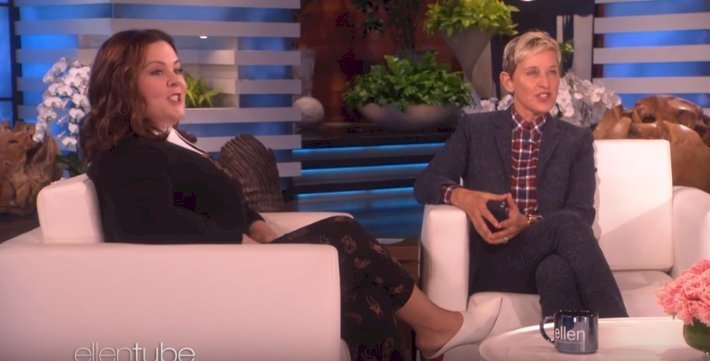 Source: YouTube/ TheEllenShow
Of course, the "Happytime Murders" actress may have given her husband the gift in genuine consideration of his age. She didn't seem as amused as the audience was.
GreatCall described the phone as having "large easy-to-read letters and number." It also has a special button to be used for emergencies.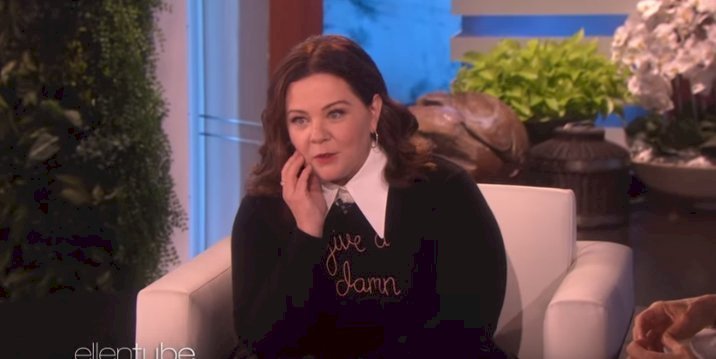 Source: YouTube/ TheEllenShow
Falcone, on the other hand, opted to give his wife "two beautiful rings, one that said 'Love.' "
McCarthy admitted that she needed "to work on [her] romance skills."
The couple kept their anniversary celebrations quiet and simple.
"We had a very romantic evening at our house with Richard E. Grant... who's in my movie."
She added:
"He's about the most delightful person on earth. He found out on the way home. He's like, 'Wait, is this our anniversary?' I'm like, 'Yes, you're the gift.' And we just ate hamburgers."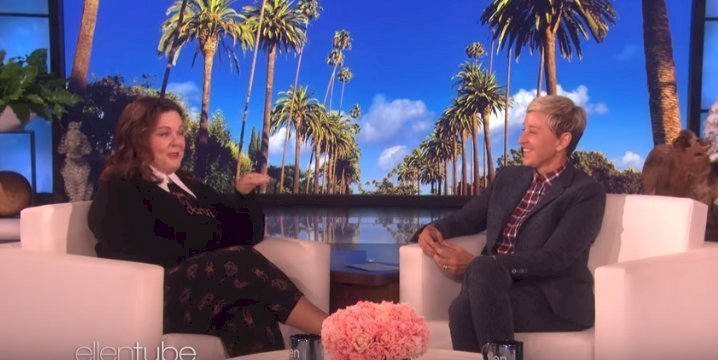 Source: YouTube/ TheEllenShow
McCarthy also described how she saw her husband 10 years prior to their official meeting.
"We were together at a party when he was still in high school and I was in college, but we didn't talk. And later he said, 'Oh God, I knew who you were.' I was like, 'Did I have a cape on?' He said, 'Yes.' Sadly, that's true."
She said once she saw how weird Falcone was at a comedy theater in Groundlings 10 years later, she knew she liked him immediately.
She told Ellen:
"It's the first day of class. Everyone's being louder and crazier and doing weirder characters, and Ben got up there and was so quiet and was just very peculiar."
Source: TheEllenShow
She continued:
"He's playing an inmate that really liked his new roommate. I immediately was like, 'Oh, he's strange. I like him.' We were friends from day one."
The actress was recently given credit for her inspiring weight loss journey.
Although she has stated that other's opinions of her weight do not concern her, McCarthy's slimmer figure looked good on her in the summer 2018 film "Life of the Party."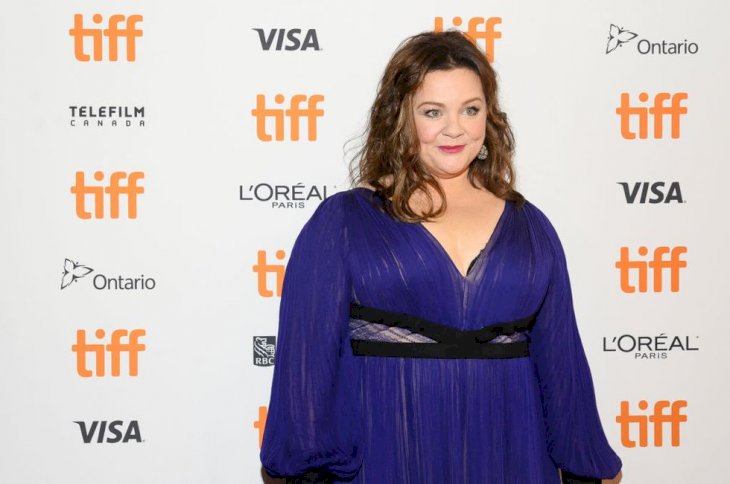 Source: Womens Health Mag
McCarthy's weight journey has seen all shapes and sizes. Like many plus size women, department stores were not her friend on many occasions.
So, she started designing her own clothes, creating a line for Seven 7 called Melissa McCarthy. She's also done designs for Lane Bryant.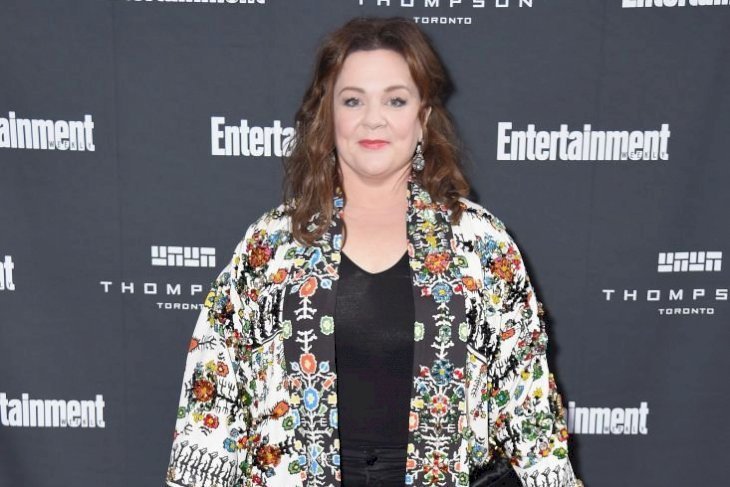 Source: Womens Health Mag
The confident star doesn't like to diet. She also doesn't think too much attention should be given to looks anyways.
In 2015, McCarthy lost 50 pounds by paying less attention to her weight. She also started exercising more.
This all led to where she is now: doing lip sync battles on "The Tonight Show Starring Jimmy Fallon."
Some time has passed since then, but McCarthy's battle with Fallon was one to remember from back in 2016.
Source: YouTube/ The Tonight Show Starring Jimmy Fallon
Fallon and McCarthy each performed two songs. But McCarthy drove it home when she pretended that animals were flying onto her hands as she sang Alan Menken's "Colors of the Wind" from the Pocahontas film.
Please fill in your e-mail so we can share with you our top stories!