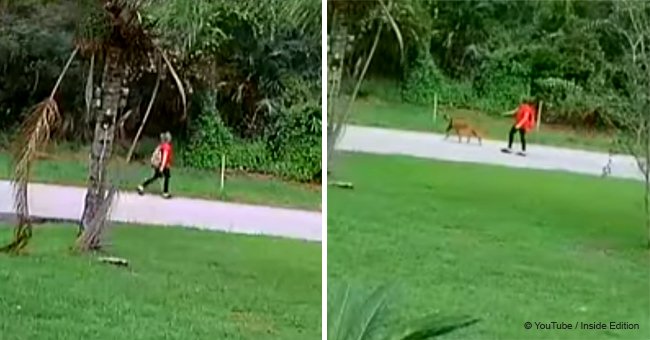 Striking footage of little girl stealing a dog of an expensive breed
An 11-year-old girl was captured on surveillance video in Florida stealing a dog valued at $1, 500. The dognapping ended up with charges against the young girl.
In the clip uploaded to YouTube by Inside Edition, the girl is clearly seen walking down a street all alone with only her backpack on her.
Later on, she is seen walking back holding a leash. At the end of it was Reba, a brown Vizsla dog.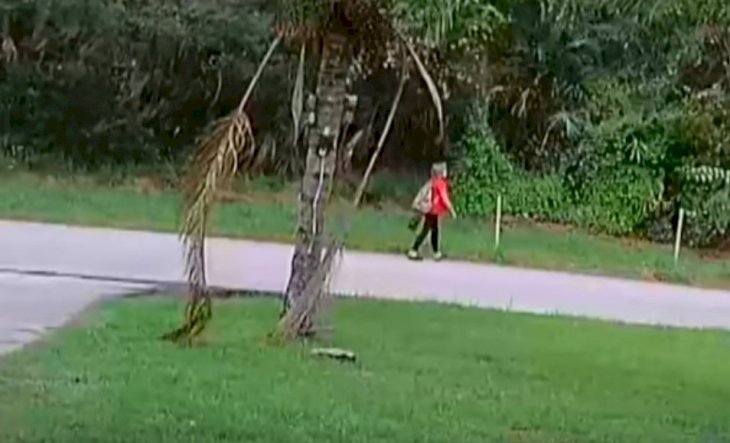 Source: YouTube/ Inside Edition
Reba's owner is Danielle Kruid. She said that her dog was out in the front yard before she was kidnapped.
Kruid's house was well-fitted with security cameras. Her doorbell camera showed the 11-year-girl petting Reba.
Another one caught the young girl taking off Reba's shock collar and placing a leash on the dog.
Kruid told Inside Edition:
"She had treats, she was kind of feeding her and bending down and petting her. Reba then though, 'Oh, I'm going for a walk' and walked right off with her."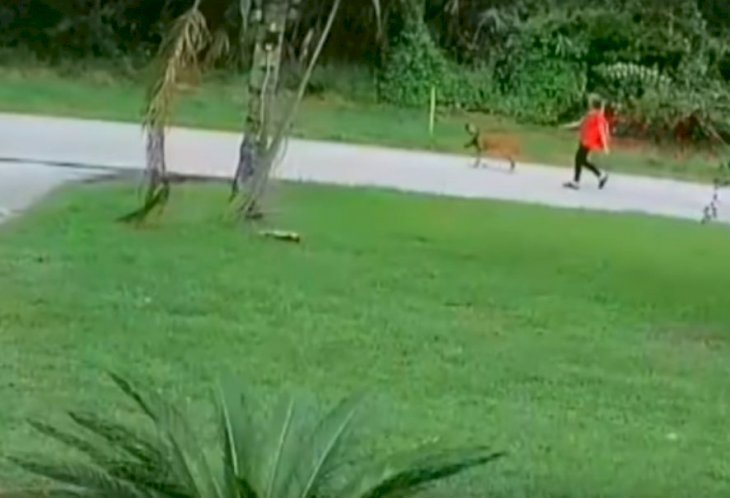 Source: YouTube/ Inside Edition
Kruid uploaded the clip to Facebook in hopes of getting the public's help to identify the girl.
She described her family's distraught reaction
"My kids cried. My husband even cried."
Mark DiBacco, Kruid's neighbor, was the one who provided the video of the girl on the street.
"They were in tears when they were over here and they saw the video of her walking the dog down the street."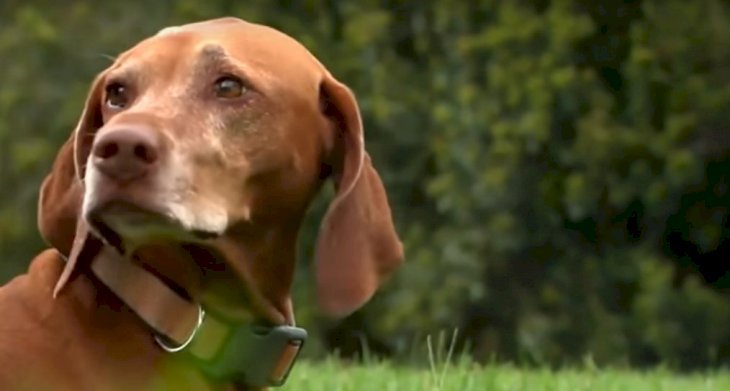 Source: YouTube/ Inside Edition
Police officers tracked down the pint-sized culprit. They spoke to her mother who confirmed that her daughter brought the dog home.
The Volusia County Sheriff's Office charged and girl as a juvenile and said she was "placed under arrest for grand theft."
But Kruid is opposed to any serious charges against the youngster. She said that "never was it [her] intent to hurt the little girl."
The girl said she stoke the dog simply because she loves animals.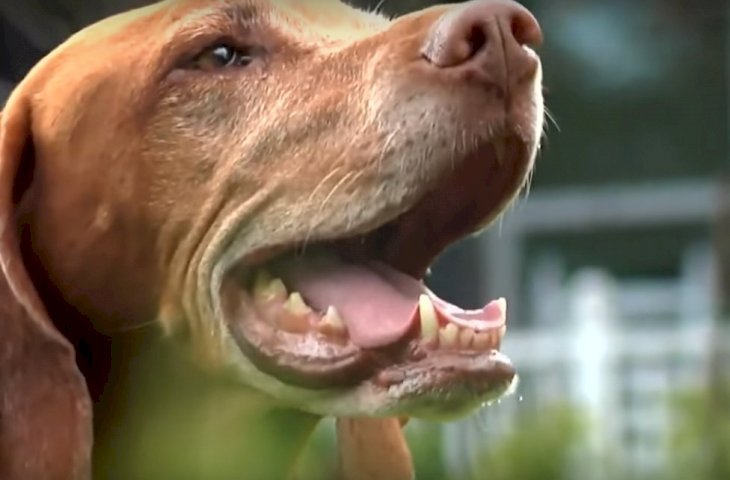 Source: YouTube/ Inside Edition
Kruid also insisted that she doesn't "want to see her do jail time," but "she needs to know at 11 years old this is the consequence."
Thankfully, Reba was reunited with her loving family. But others have not received the same happy ending.
To help avoid the devastating event of a stolen pet, some steps can be taken.
The first is keeping your pet on a leash since off-leash animals are more often targeted by pet thieves.
Additionally, avoiding leaving your pet unattended whenever you're not at home. And keep the gate locked at all times.
Source: YouTube/ Inside Edition
Take note of strangers who seem overly interested in your pet. Don't overshare.
Finally, don't leave your pet in the car by itself. Aside from putting it at risk of getting overheated, you're also making it easier for pet thieves.
Keep in mind that not all pet thieves are pet lovers either. So not only would you lose part of your family, they could end up enduring heartbreaking mistreatment.
As was the case when a woman was filmed hitting and screaming at a dog as she sat on a train. The horrible treatment may be disturbing to some but shows the possibility of whose hands a pet could hand up in.
Another passenger named Roxy filmed the disturbing occurrence. It escalated into many persons telling off the woman for her appalling actions.
Source: YouTube/ Roxy Huang
The woman then acted defensively, arguing with the other passengers until she was expelled from the subway.
Please fill in your e-mail so we can share with you our top stories!