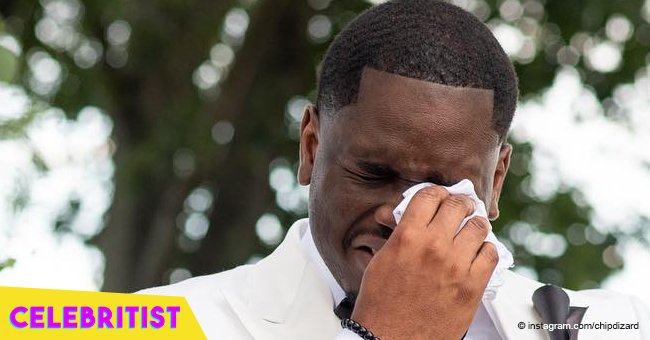 Groom bursts into happy tears after seeing bride walking down the aisle in viral photos
This groom certainly stole the bride's thunder – but in a good way. While waiting at the end of the aisle for his bride, he's filled with so much emotion that he cries happy tears. His emotional moment was beautifully captured in a series of photos that's now gone viral.
TJ could very well run for groom of the year when photos of his reaction to his bride walking down the aisle emerged. The tuxedo-clad husband-to-be was filled with so much joy, he cried his heart out.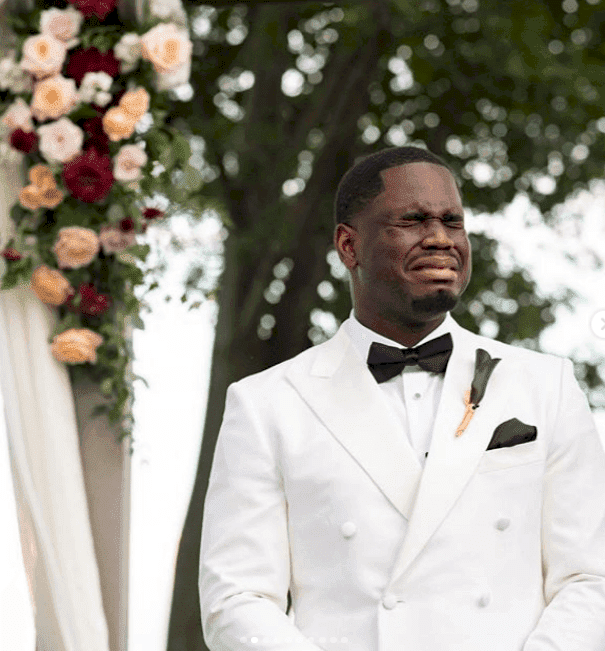 Source: Chip Dizzard on Instagram
Chip Dizard was the photographer responsible for the emotional images which were posted on Instagram and instantly went viral. Capturing TJ's emotions in a series, it begins with him looking calm, then he starts to cringe his face as he's about to cry. He bends his head forward and allows his emotions to fully overcome him. He pulls out a handkerchief as he continues to bawl then wipes his tears.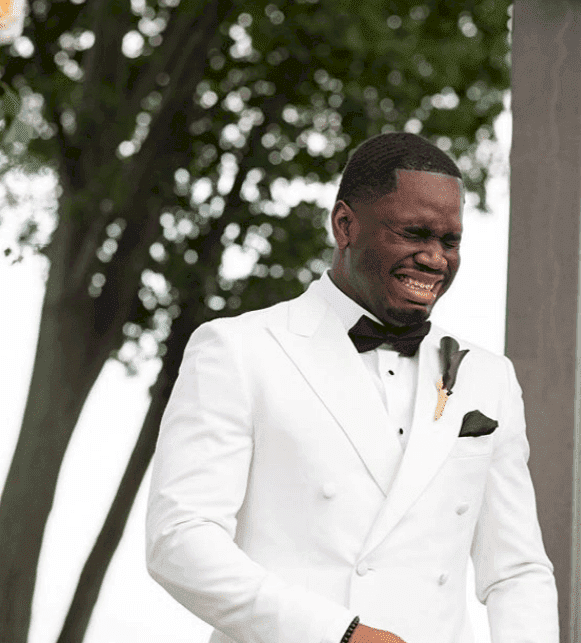 Source: Chip Dizzard on Instagram
His stunning bride, Mia is walking with her father in the last image in the series. She's smiling and calm, a stark contrast to her weeping groom. She's probably thinking, "he's stealing my moment!"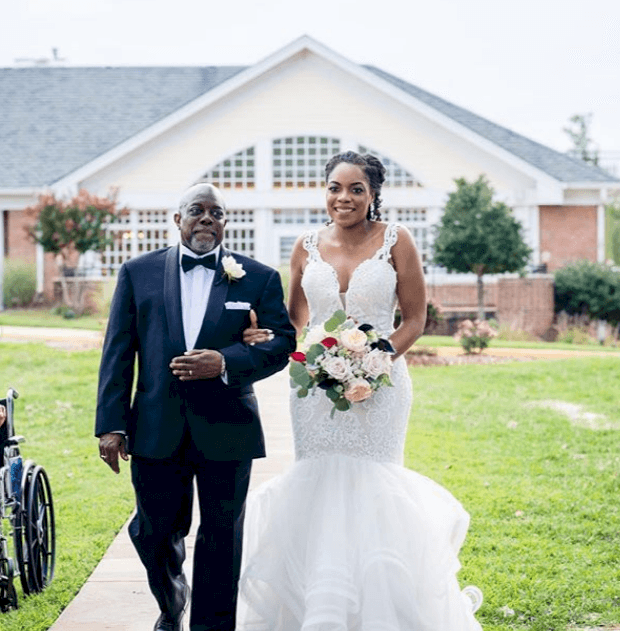 Source: Chip Dizzard on Instagram
But Mia would soon be overcome with emotion too when she reads her vows to TJ. She became so nervous that her groom had to take her hand and keep her steady. Clearly, they have a strong bond, two people filled with so much joy to be beginning their journey to forever.
Weddings tend to be very emotional. However, it's more unusual when it's the groom becoming sentimental. Like TJ, Gabriel Deku stole the scene on his wedding day by shedding tears of joy as his wife approached him. Gabriel said he was driven to tears because he thought he'd never find love. His bride, Annabella proved him wrong. Gabriel said,
"Regardless of whether I am being an ass and acting up, she still chooses to respect me. I thought relationships were about this 50/50, giving expecting to return. But together we have discovered it's about giving 100 and expecting nothing."
Meanwhile, a deaf groom broke down in tears when his wife interpreted the song "A Thousand Years" in sign language as she watched him from the end of the aisle before walking up to him. The bride, Elizabeth, painstakingly learned sign language so her groom, Scott, who's been deaf since he was five, would appreciate the lyrics of the song. Months leading up to their wedding, Elizabeth used the internet to teach herself to sign and she caught Scott by surprise on their wedding day. Though she worried she would foul it up, she signed the song perfectly and Scott completely understood. The tearful scene was caught on the video below.
Please fill in your e-mail so we can share with you our top stories!