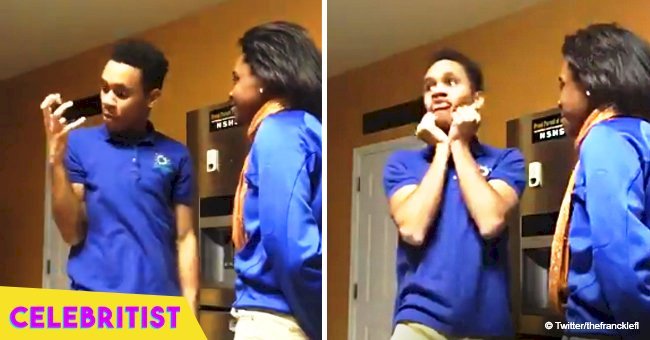 Two siblings having a silent dance battle in their kitchen went viral
The hilarious silent dance battle between 19-year-old Francklef Dominique Lambert and his 24-year-old sister Yve Alexandre became viral in no time. Their bond and amazing dance moves were evident.
According to BET, Francklef is an actor and comedian in college. Yve, on the other hand, has always liked to record funny videos, so it was only natural for the siblings to take their time to dance in the way they did in front of the camera.
In the video uploaded to Twitter, which has more than 6.5 million views, Francklef appeared wearing khaki pants, a blue shirt, and a grey jacket dancing in front of his sister even though there was no music in the background.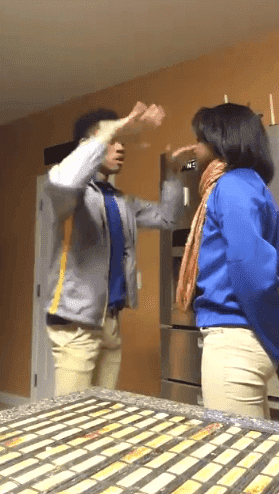 Source: Twitter/Patrick Swayze Fan Page
THE BEGINNING OF THE BATTLE
After he "passed" the rhythm to Yve, the young woman, wearing a similar outfit and adding an orange scarf, showed off her moves, too, finishing with a quick and defiant head movement.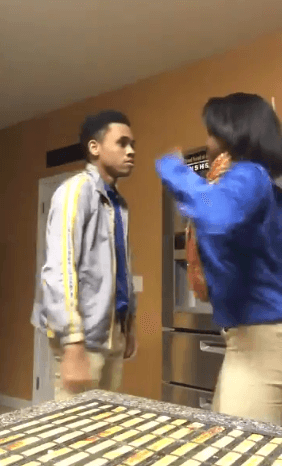 Source: Twitter/Patrick Swayze Fan Page
A SILENT SHOWDOWN
Francklef accepted the challenge and danced again. After both of them did so for about a minute, the young man tried to keep up with the creative and clever encounter that his sister put up, but he couldn't hold his laughter. One of the aspects that attracted more attention was that they barely made a sound throughout he battle.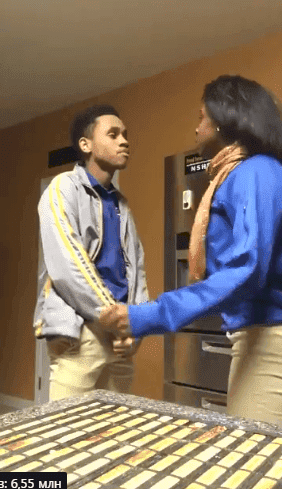 Source: Twitter/Patrick Swayze Fan Page
TALKING ABOUT IT
In an interview Francklef had with BET, he pointed out that they didn't make the video for recognition. He added that it was a humble blessing given the fact that his and his sister's job was to entertain people.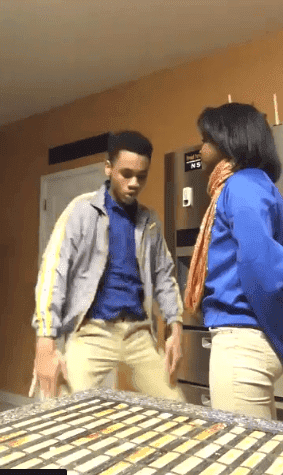 Source: Twitter/Patrick Swayze Fan Page
"I love entertaining people. Being an actor has always been something I want to do. Hopefully doors and windows open up for me in God's name," admitted the 19-year-old man.
OTHER VIRAL SIBLINGS
Francklef and Yve are not the only siblings who became Internet sensations as Nyelle and her younger sister, Nevaeh, did it too. The older girl was trying to show off her dance skills with her choreography of Zat Hilfigerrr's song "Juju on That Beat."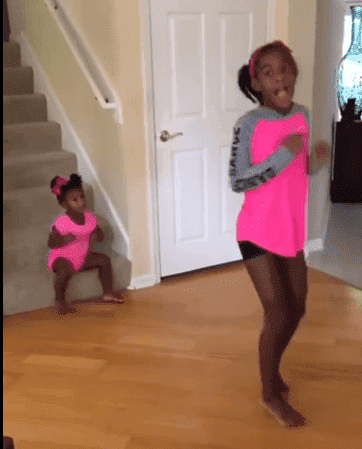 Source: YouTube/Rumble Viral
In the one-minute video, Nyelle appeared in the middle of the living room ready to dance in front of the camera. She knew it was her time to shine, so she gently pushed back Nevaeh, who wanted to join her, to have enough space for her steps.
COPYING HER SISTER
When the music began and Nyelle started dancing, Nevaeh did the same from the stairs behind. The toddler moved her legs up and down as if she was trying to copy her big sister's steps without messing with her performance.
The best part of it was that Nyelle never noticed her little sister was dancing behind her.
Please fill in your e-mail so we can share with you our top stories!