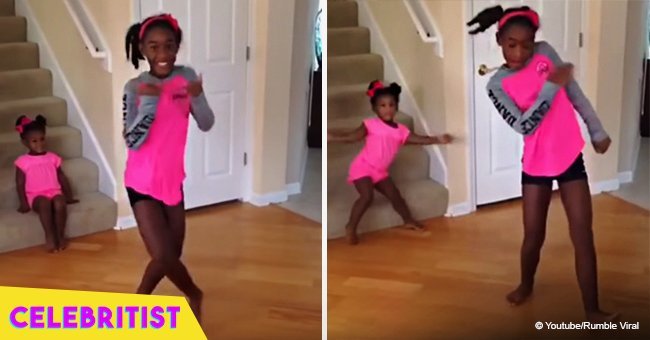 Toddler steals the show from big sister by dancing in the background in viral video
Nyelle tried to show off her dance skills with her choreography of Zat Hilfigerrr's hit song "Juju on That Beat," but her younger sister stole the show.
In the one-minute video, Nyelle appeared wearing a long-sleeved pink and grey shirt in the middle of the living room ready to dance in front of the camera.
She knew it was her time to shine, so she gently pushed back her little sister, Nevaeh, to have enough space for her steps.
When the music began, Nyelle started dancing very smoothly. However, Nevaeh, who was sitting on the stairs a couple of steps behind her older sister, couldn't ignore the rhythm, so she started dancing, too, but in such a way that Nyelle wouldn't see her.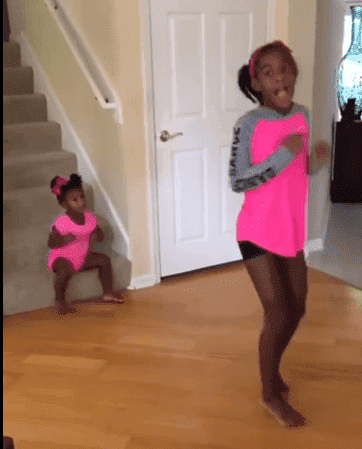 Source: YouTube/Rumble Viral
PERFECT CHOREOGRAPHY
The toddler moved her legs up and down as if she was trying to copy her big sister's steps without messing with her performance. Then, just as if Nevaeh had learned the choreography, she started doing the same steps in perfect synchronization.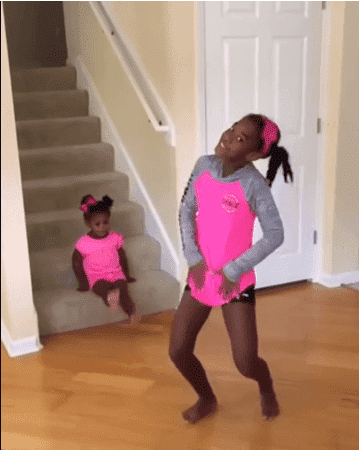 Source: YouTube/Rumble Viral
Both sisters slid, did the dab, and some other moves. The best part of it was that Nyelle never noticed her little sister was dancing behind her. It was later revealed that both girls are the daughters of NFL player Chris Ivory.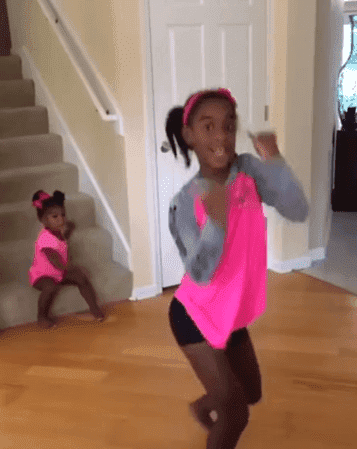 Source: YouTube/Rumble Viral
DANCING IS IN THEIR GENES
Apart from that, Huffington Post reported that their mother is Nicole Norman, a former NFL and NBA dancer and founder of the All-Star dance and Cheer Camp to educate and mentor girls.
ANOTHER FAMILY DANCE
YouTube user Michael Vullo uploaded a video showing a little girl dancing to Rae Sremmurd's "Powerglide" alone in the living room of a house.
All of a sudden, her older brother joined her and hopped next to her. A couple of seconds later, a third sibling got in the camera's frame and followed the choreography.
Finally, the fourth member of the family entered the group and danced with the rest of his siblings. The video went viral in no time, and it has more than 5.7 million views in almost three months.
Please fill in your e-mail so we can share with you our top stories!