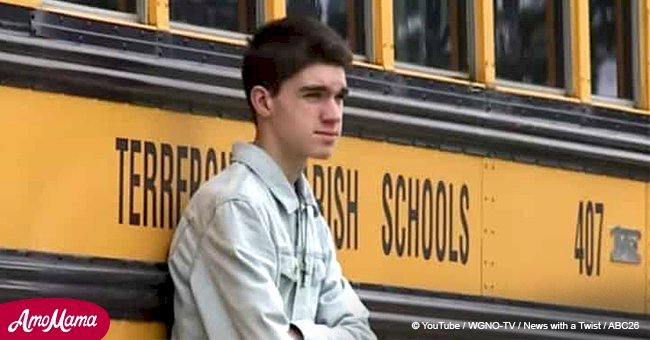 Teen is rejected just before homecoming, but days later 13 girls are standing in front of him
Dakota Nelson lay it all on the line when he asked out a girl to prom in front of everyone at school. He never expected to end up with both a rejection and a few dozen dates.
Nelson spoke to WGNO-TV about the proposal. He said that his school was about bravery, care, and happiness. However, it was difficult for the teen to relive what happened when he built up the courage to ask a girl to prom.
Nelson's first prom proposal was recorded on tape. He described it as a "pretty tough moment." The clip showed Nelson holding a big sign as he asked a blonde girl to go with him to prom.
The video is found below.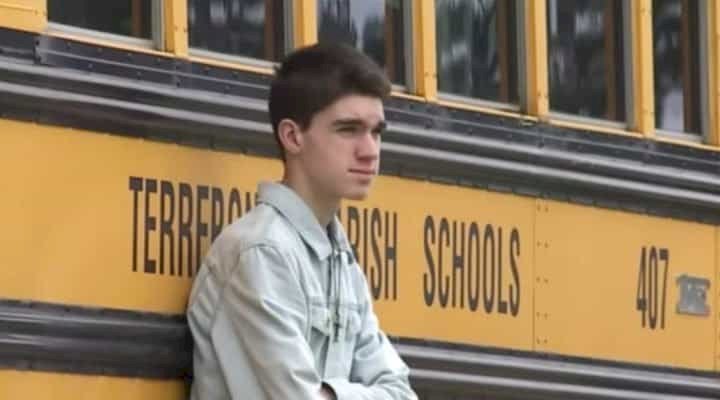 Source: Eventful
According to Nelson, he was rejected "with that one shake in the head." Viewers saw as the boy from Gray, Louisiana stood in a small circle with schoolmates looking on.
Nelson's sign ended up on the floor where it was stepped on. This made the poor boy walk away from the entire scenario.
"I didn't wanna be a part of it," the high school sophomore said.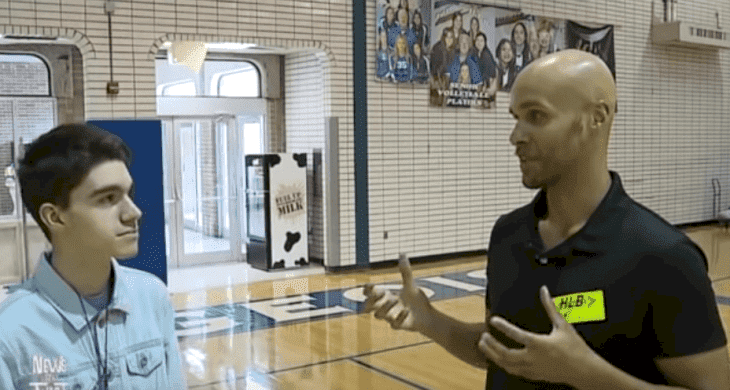 Source: YouTube/ WGNO-TV / News with a Twist / ABC26
It became even worse as Nelson's rejection clip was shared on Facebook. There it received over a thousand views that further crushed Nelson's spirit.
A few days later at school, Nelson got the shock of his young life. Apparently, some considerate girls at his school thought he deserved better than the rejection he received.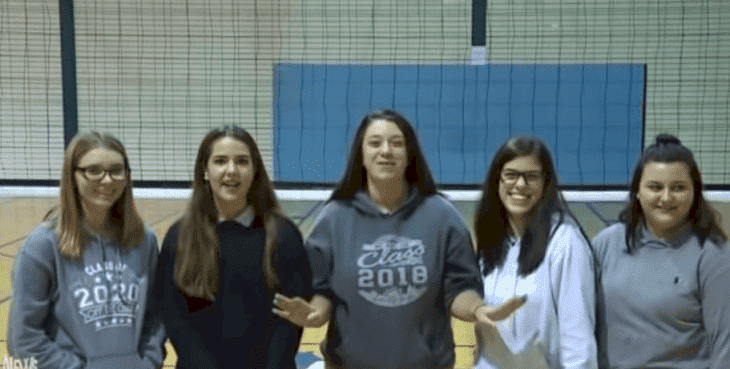 Source: YouTube/ WGNO-TV / News with a Twist / ABC26
A total of 13 girls decided to each prepare flowers and posters. They then asked Nelson to prom in the same hallway he had been rejected.
The girls said they wanted to make sure their schoolmate felt worthy of homecoming. They also wanted to make sure he would be "on the dance floor dancing."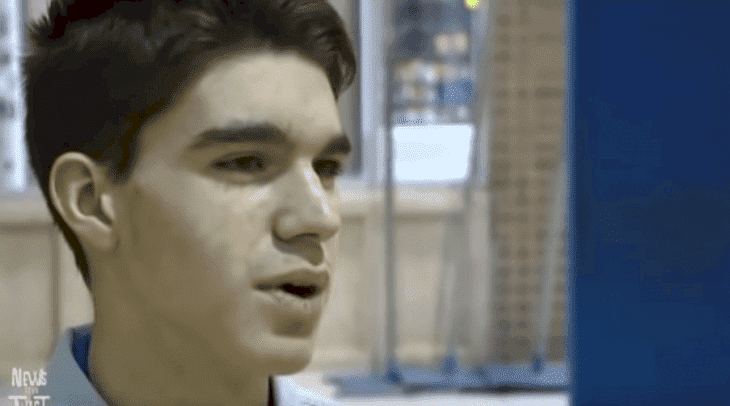 Source: YouTube/ WGNO-TV / News with a Twist / ABC26
It completely turned his distraught situation around. Nelson said on seeing that, "he felt like one of the popular kids in the school."
Instead of devastation, Nelson was made to feel loved by the kind group of girls which included some cheerleaders.
A bit overwhelmed, the brave teen was rewarded with 13 prom dates instead of one. Based on their positive attitudes, we're sure he had a great time at the special event.
Source: YouTube/ WGNO-TV / News with a Twist / ABC26
Meanwhile, a 17-year-old boy with Down syndrome named Daniel tried his luck at prom proposals with several girls in the school.
But the girls all turned him down. Except for one named Kylie, a 10th grader, who saw beyond the brave boy's disability.
Kylie asked Daniel out to prom, stunning Daniel's mother. Kylie made it clear she wanted to make Daniel have fun on a special night.
Source: YouTube/ FOX 5 Suprise
To her, it had nothing to do with Daniel's disability, which she simply didn't see. The two enjoyed themselves in 2016 at their prom.
Prom night isn't about the exterior, but for some, the outfit also plays a meaningful part in the once in a lifetime event.
MJ Johnson and his date Nazmayde Castillo worked together as a team to enhance the girl's prom dress for the pair's big night at the start of this past summer.
They took a $50 dress from Fashion Nova and spent two days adding flowers to the bottom for a dramatic transformation.
MJ Johnson, 19, shared the photographs online where he received several inquiries about his lady's dress.
He shared the simple secret to their creative results and was featured in several popular magazines including Teen Vogue, Yahoo, Daily Mail, and Cosmopolitan.
Please fill in your e-mail so we can share with you our top stories!