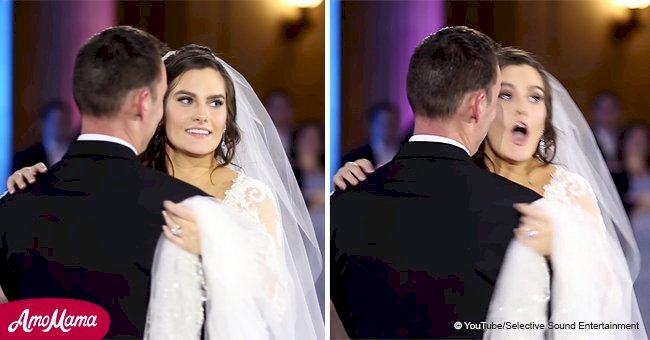 Bride thinks the dance is ruined but groom turns her around and reveals amazing surprise
Bridegroom planned a perfect surprise for his bride during their first dance at their wedding ceremony. But first, she thought their special moment was about to be ruined.
The bride and the groom prepared for their first dance and opened the dance floor with a number from Mark Willis, "Dance Like There's No Yesterday," which is one of the bride's favorite.
But before the song had even properly begun, the speakers started to screech and the DJ soon announced that there was some technical failure.
Apologizing about the delay, he then told the crowd that they would switch over to a live performance of the song. No sooner had the DJ made this announcement, one of the band members started playing the song on the piano.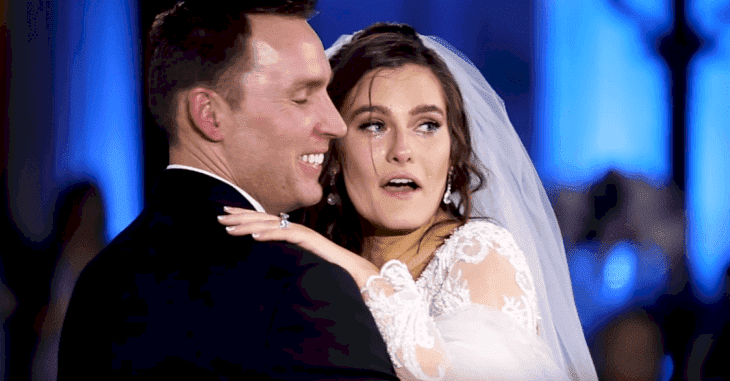 Source: YouTube/Selective Sound Entertainment
Follow us on Twitter to learn more.
Meanwhile, the groom carefully turned his bride away from the stage during the dance so that she would not be able to see the singer Mark Willis himself entering the stage.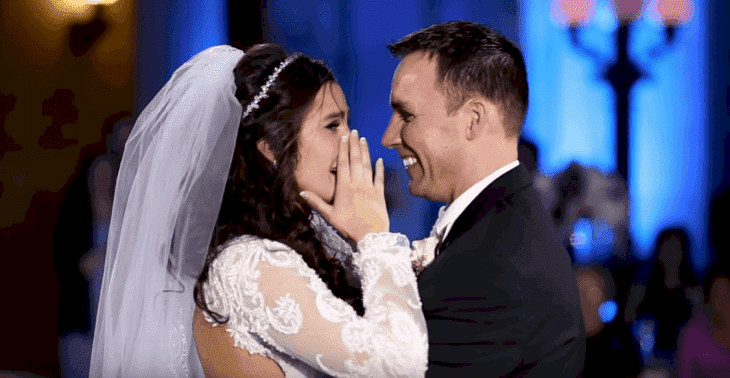 Source: YouTube/Selective Sound Entertainment
Then Willis started singing out the lyrics of the song and the groom slowly turned his bride toward the stage.
Immediately, she realized that it had all been a set up that her groom planned out to surprise her with a live performance from one of her favorite artists, Willis.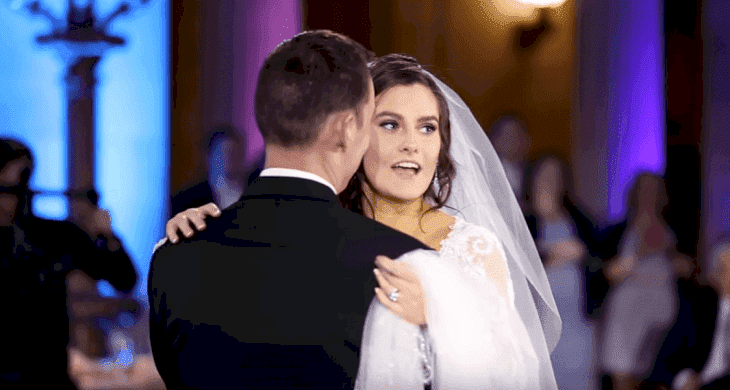 Source: YouTube/Selective Sound Entertainment
The bride could not contain her tears as she enjoys the stunning performance of Willis up on the stage while dancing with her husband.
She continued to cry and laugh throughout the dance. She could be seen looking up on the stage several times, unable to believe that her favorite singer, a multi-platinum artist, was performing at her wedding.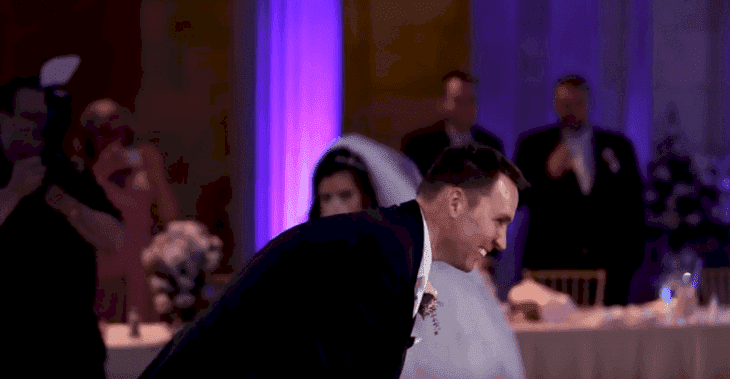 Source: YouTube/Selective Sound Entertainment
Later, she was seen mouthing, "I love you," to the love of her life while he continued to beam throughout the dance.
In another heartrending wedding dance story, a bride received a special surprise from her brother after her dad, with whom she had been practicing the wedding dance, passed away a few months before the wedding.
The video of her wedding dance sees the bride dancing on the recorded version of "Butterfly Kisses," in which she takes the turn to dance with her brother, grandfather, and her father-in-law.
Please fill in your e-mail so we can share with you our top stories!