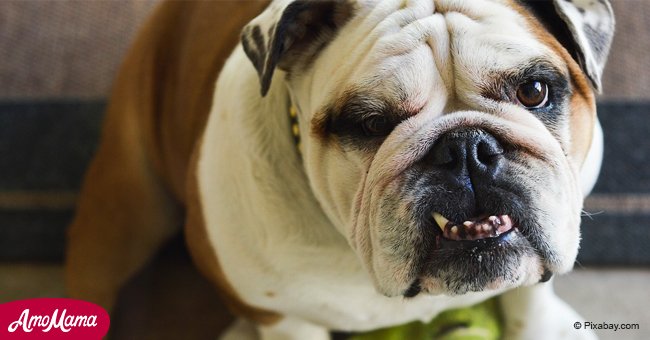 A man is in a coma after a horrific dog attack left him with his genitals bitten off

A bulldog is believed to have attacked his 22-year-old owner and ripped his genitals off in a frenzied attack.
The incident reportedly took place last Sunday, October 6, 2018, in Scotland, and paramedics had to rush to the scene to medically assist the man.
According to The Sun, emergency crews had to race to the flat in Haddington, East Lothian, where they found the victim lying on the floor covered in blood.
Follow us on our Twitter account @amomama_usa to learn more.
IN CRITICAL CONDITION
The man, whose name is yet to be revealed in order to protect his identity and privacy, had sickening wounds and was transported to Edinburgh Royal Infirmary.
He has been given around the clock treatment and is currently in a coma fighting for his life. As reported by the source, the man was spotted walking a bulldog just days before the attack.
SHOCKED NEIGHBORS
Dogs are considered to be man's best friend, and although they can be cuddly and adorable, they can also turn violent quite rapidly.
Neighbors of the 22-year-old revealed to the news outlet that they were shocked by what happened and that they used to see him walking the dog through High Street.
LEAVING NO EVIDENCE BEHIND
Although this is yet to be confirmed, the bulldog is believed to have eaten the man's testicles, since they were nowhere to be found within the bloody flat.
According to Scotland Police, they are currently investigating the case and shared that the 'man suffered serious injuries believed to have been caused by a dog.'
After his stay at Edinburgh Royal Infirmary, the 22-year-old was reportedly transferred to the Western General Hospital, where he continues to receive intense treatment.
UNEXPECTED HERO
Dogs can be as friendly as any animal, but they can also become aggressive towards humans out of the blue; Jeremy Triantafilo, a young boy from Bakersfield, was enjoying the sunny day outside when he was attacked by a dog.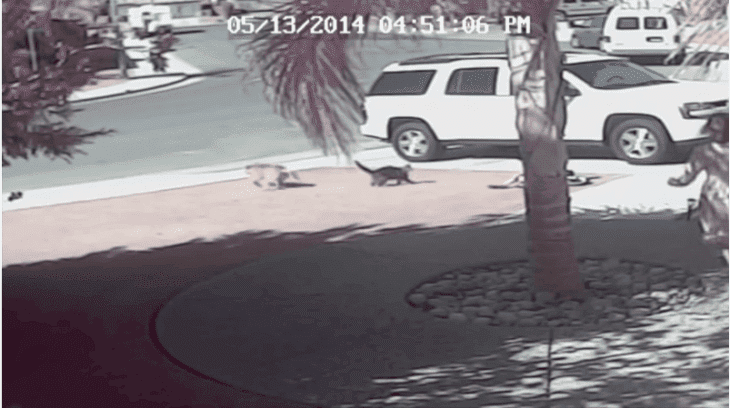 Source: RogerTriantafilo
Scrappy, as the dog was called, got a hold of the boy's leg but, thankfully, his cat Tara saw everything and came to the rescue, scaring the dog away with a karate-style kick.
After making sure that Scrappy was out of the picture, the feline went to check on Jeremy, and the whole incident was caught by the home's CCTV system.
Please fill in your e-mail so we can share with you our top stories!