Rory Feek's daughter came out as a lesbian and caused Christian backlash by this response
Rory Feek was faced with a tough decision when his daughter came out to him. Would he accept his blood or reject her based on his conservative beliefs? 
Christian country music singer Feek was approached by his daughter, Hope, two years ago. She confessed that not only was she gay, but that she was currently in love with a woman.
The news came soon after Feek's wife Joey passed away from cervical cancer at only 40 years old. Hope feared that her timing may have prevented her from seeing her sister, Indiana, who was four. 
Follow us on Twitter for more @amomama_usa.
Rory Feek admits he struggled to accept his daughter Hope after she came out as gay https://t.co/eU9RhhsNeF

— Daily Mail Femail (@Femail) October 3, 2018
But it was something she had to do. Her father spoke to TODAY about his reaction or lack thereof:
"My first reaction was not the best one because it was such a challenge to my faith. I didn't really know how to react." 
Hope, who was 27, was fearful that her father would no longer love her. Feek also admitted to being a bit unsure how he should feel.
"I really didn't know the answer to that. You know, I'm afraid that I, at first thought was 'I don't know. What happens when your daughter says, 'I'd like to marry my friend Wendy at the farm?' And she's waited her whole life, her whole life for this moment."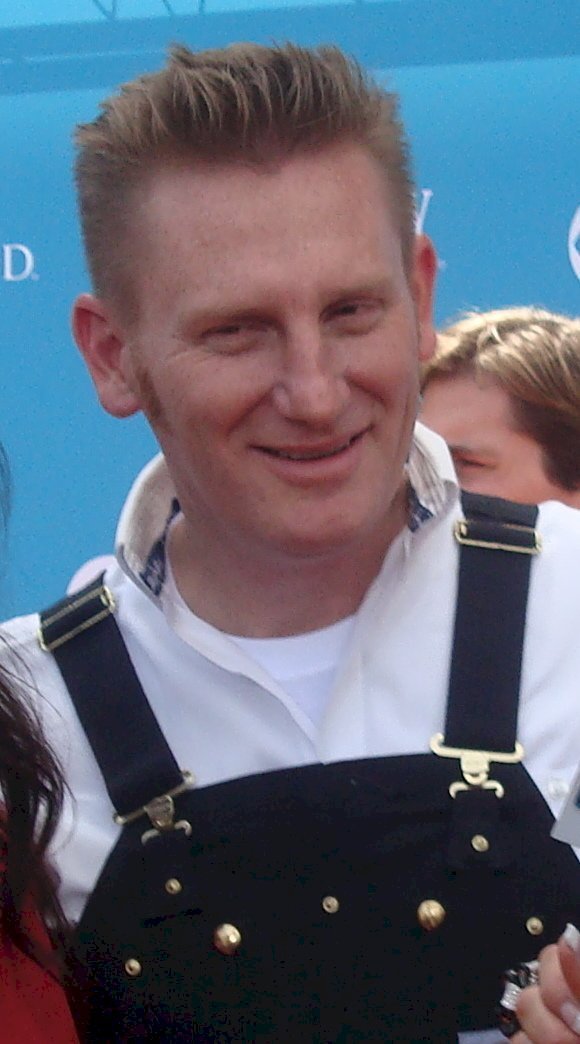 Feek realized that there were lessons he could learn in everything, even this. 
"You go from one thing you think you can't handle, that you end up learning so much from, to another thing that you didn't see coming that you're gonna learn so much from. I'm learning how to love her even when our faith and our choices don't line up exactly."
Learn more about country singer-songwriter Rory Feek's relationship with his lesbian daughter, Hopie, plus more stars who have LGBTQ kids https://t.co/okZTQYNkxV pic.twitter.com/v5T6RDDNsh

— Wonderwall (@Wonderwall) June 18, 2018
Despite the backlash Feek received for choosing to support his daughter, he did what felt right to him. 
"It's a challenging situation. But if it shows up at your house, you might look at it differently. The biggest thing that it's shown me is that if I were going to be more Christlike, wouldn't it be this? Wouldn't I love greater?"
Rory Feek Wasn't Sure He Could Accept His Lesbian Daughter: 'Am I Supposed to Shun My Child Now?' https://t.co/MceZ3fkJSo

— People (@people) June 15, 2018
The lesbian couple wed on Feek's farm. Little Indiana served as the flower girl.
Everyone was in good spirits for the momentous occasion. The conservative father realized that things could have gone much differently. 
"I am thrilled. I love Hope. I love Wendy … And I just want what's the best for them. What's been really fun is seeing my daughter realize that I love her. I love her no matter what. I could've got that wrong."
Feek, who is also a songwriter, has written pieces for the likes of Clay Walker, Blake Shelton, and Tracy Byrd. 
Prior to her death, he and his wife were a performing duo called Joey + Rory. They attained the third spot on CMT's "Can You Duet" in the first season.
Rory Feek builds a school for his daughter with Down syndrome using fan donations https://t.co/ntXGUni78C pic.twitter.com/JvyE6ijoyL

— billboard (@billboard) October 3, 2018
Feek's youngest daughter Indiana, nicknamed Indy, was born with down syndrome. He opened up a school for her from fan donations.
Of course, her disability hasn't held her back from showcasing her adorable singing abilities. 
The country star shared a video to Facebook of Indy singing along with his neighbor Jan Harris about a year ago. 
Source: Facebook/ Rory Feek
In the sweet clip, Harris and Indy go back and forth singing "Mockingbird." The young girl clearly knows the words to the song. 
The satisfied smile on her face shows just how much she is enjoying her young talent. Maybe her dad is right about her being "born to sing."