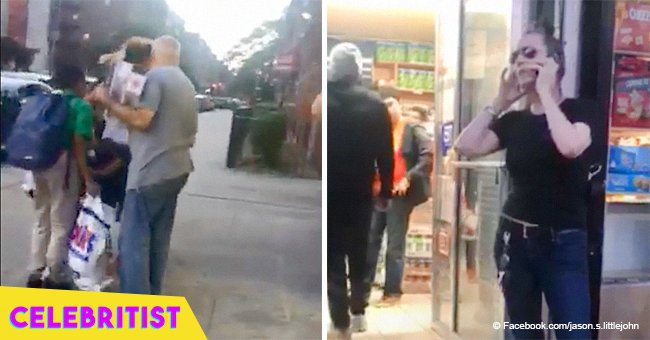 White woman calls police on 9-year-old Black boy & accuses him of 'sexual assault' in viral video
Theresa Sue Klein, dubbed as "Cornerstore Caroline" by Internet users, called the police on a nine-year-old boy claiming that he "sexually assaulted" her in a Brooklyn store.
The video of the altercation was uploaded to Facebook, and it showed Klein talking to the police on the phone. While she was saying that she had been sexually assaulted by the child, who was crying next to his mother, she realized that someone was recording it.
Soon later, she called out her own race, saying that the title of that video would probably be "white lady calls the cops on a black lady." Klein then told the police that the boy grabbed her behind and that the mother did nothing but yell at her.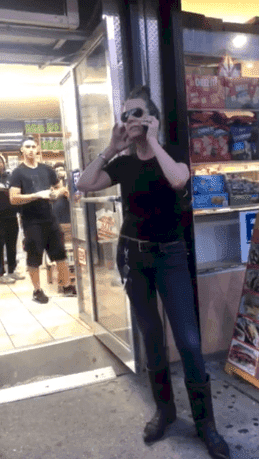 Source: Facebook/Jason Stovetop Littlejohn
THE BOY WAS TERRIFIED
In the video, which contains strong language, some of the people next to the store appeared telling the mother of the boy to go home. They were also trying to calm the nine-year-old child, who was crying a lot clearly scared about what might happen.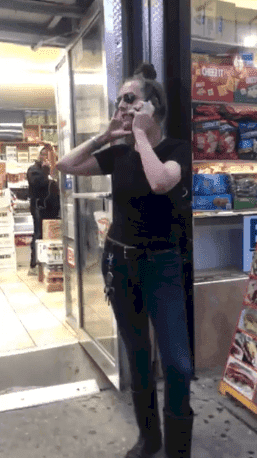 Source: Facebook/Jason Stovetop Littlejohn
THE LADY WAS ATTACKED
Others were angrily calling Klein a pedophile, suggesting that she was the one who sexualized the action that the boy allegedly did. Soon later, a witness approached Klein and wondered if she was seriously calling the police on a child.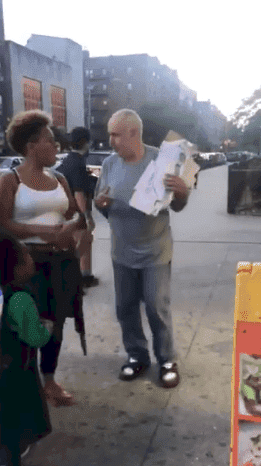 Source: Facebook/Jason Stovetop Littlejohn
STOPPING A FIGHT
The altercation got heated and a man intervened before things escalated. Soon after that, the clip ended, so it was not clear whether or not the police went to the store to take care of the situation.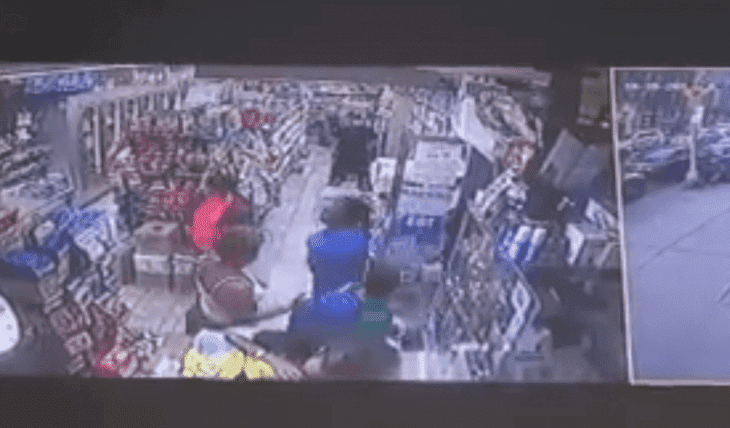 Source: Twitter/Andrew Ramos
THE PROOF
Later, the surveillance clip showing the moment when the boy allegedly grabbed the woman's backside was uploaded. It set clear that Klein was on the counter while a couple of people was getting into the store and the boy and his family were getting out of it.
HE DIDN'T DO ANYTHING WRONG
The boy's hands were never even close to the lady's body. What she probably felt was either his backpack or his arm as he had to make room for the other people who were getting into the store could pass.
A SIMILAR SITUATION
It was not the first time a white person called the police on a Black individual for no apparent reason as Kar Porter was a victim of a similar incident when a woman in a public pool dialed 911 because one of Porter's family members was wearing socks.
According to the woman, doing so was banned, but Porter made sure to point out that the public's pool rules did not state such a thing.
Please fill in your e-mail so we can share with you our top stories!