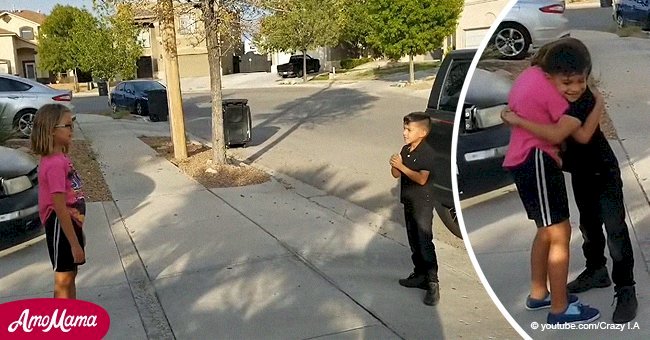 Little boy sings to bullied school girl to cheer her up and his performance goes viral

A girl had trouble making friends at her new school in El Paso, Texas. But a cute boy managed to encourage her in an unusual and beautiful way.
The boy decided to show that he appreciated the girl's friendship by comforting her with a song played with a lot of love. That simple gesture put a smile on the face of the child who had apparently suffered some mistreatment from other schoolmates.
After having a bad day thanks to her classmates, the girl returned home visibly affected and with a broken heart. Then she decided to pick up her phone and called the only friend she had made at school.
When the young man received the sad call from his new friend, he decided that he wanted to make her feel better. So he asked his mother, Ruby Jiménez, to please take him to the girl's house to surprise her. Read more on our Twitter account @amomama_usa.
After approaching her home and letting her know that he was out, he played one of her favorite songs, "Count On Me" by Bruno Mars, on the stereo of his mother's car. Then, the adorable boy sang and serenaded his sad friend.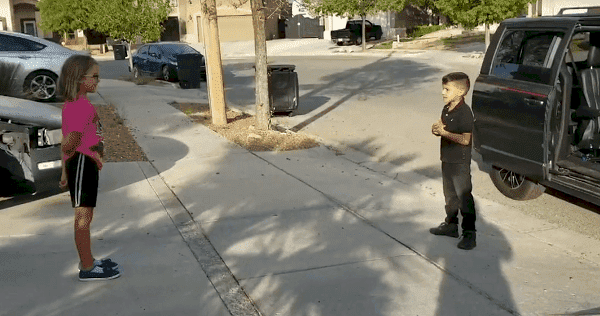 Source: YouTube/Crazy I.A
Fortunately, everything was recorded on video. The footage shows the young girl standing on the sidewalk in front of her house, watching her friend sing.
The song he chose could not have been more appropriate for the occasion since it perfectly defines what true friendship is like and how people run to help their friends when they need it.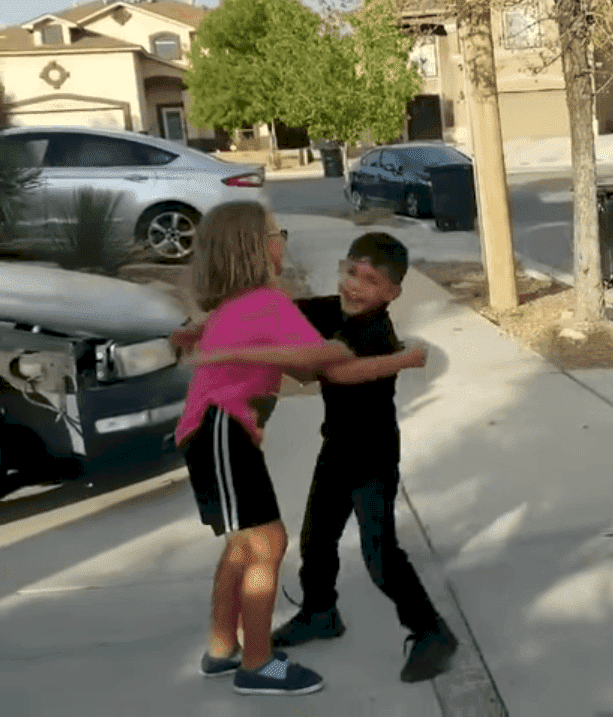 Source: YouTube/Crazy I.A
After the song reached its end, the girl approaches her friend and they hugged each other with love, creating a perfect moment for the delight of all the ones that have seen what a truly selfless act looks like.
This is definitely one of the most beautiful gifts we can offer someone; taking the time of going to visit a friend that needs our help in order to feel better when they've had a rough day. We all thank this charming boy for having this kind gesture with his friend.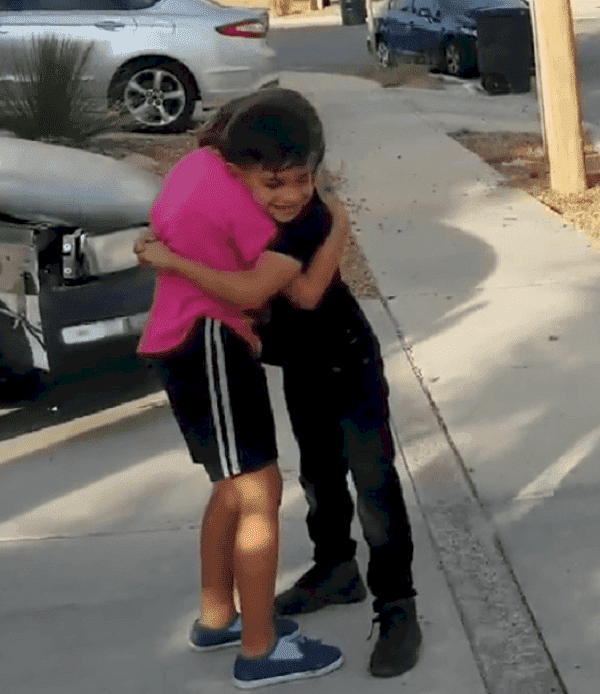 Source: YouTube/Crazy I.A
The video, which was shared on Facebook by Jiménez, became a sensation on the Internet. It quickly went viral after being played more than 99,000 times. It has also been shared more than 1,200 times so far and has received more than 1,900 reactions and 119 comments.
There are many cases of bullying in schools that have even ended in tragedy. However, there are many children who have good bases and a beautiful heart.
Like this group of students that decided to dedicate a song to one of their teachers who was diagnosed with cancer.
The original video of the singing kids and the teacher's reaction stole the hearts of many online users, and it quickly became a hit on YouTube with more than a million views.
Please fill in your e-mail so we can share with you our top stories!