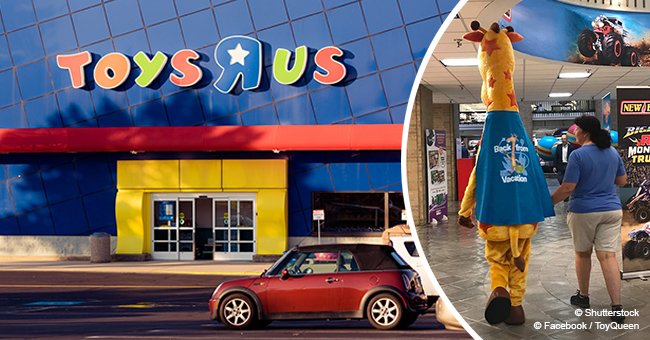 Toys "R" Us is coming back with a new name
The world-famous toy manufacturing company will be coming back by embracing a completely different identity, according to their recent press release.
Earlier this October, the company released their official statement regarding the company's newly adopted brand name with which it will be making its return in the market after previously announcing their bankruptcy.
The company's statement confirmed that they would be canceling their bankruptcy, reviving their brand, and re-opening several stores at various locations.
As per this plan to revive the brand, the company is all set to include its main mascot over the years, Geoffrey the Giraffe, as the main event for the brand as Toys "R" Us will now be known as "Geoffrey's Toy Box."
Follow us on Twitter to learn more.
One of the main reasons behind this decision taken by the lenders and investors is to increase the sales and to revive the brand.
According to Toy News International, Geoffrey the Giraffe turned up at the annual Dallas Toy Preview show in a cape to solidify the brand's return for the first time. It also had its own booth called Geoffrey's Toy Box.
As per the show's official website, Geoffrey's Toy Box was defined as the toy distributor and intellectual property company focusing on 'popular play patterns across trusted brands that kids and parents love.'
The source also informed that various reps for Geoffrey's Toy Box were spotted at the Dallas show telling others that the company is planning to open consumer locations across various locations.
Following the official statement from the company, the official Twitter account of Toys "R" Us also shared the big news with a tweet.
'He's been traveling across the globe for the past few months but now #GeoffreysBack and once again ready to set play free for children of all ages,' the tweet stated.
Meanwhile, Toys News International further informed that the company's plan of rebranding is similar to what happened several months ago when the company first tried to bring back KB Toys.
As the busy holiday shopping season nears, other retailers, including Party City, are also looking to implement similar strategies so that the gap left by Toys "R" Us can be fulfilled.
Although toys are popular among children during the holidays, there are allegedly a few toys that can cause more harm than good.
As per a report from the Danish Environmental Protection Agency, cancer-causing chemicals were found inside the foam toys, known as "Squishies," which are shaped in the form of food or cute animals.
Please fill in your e-mail so we can share with you our top stories!