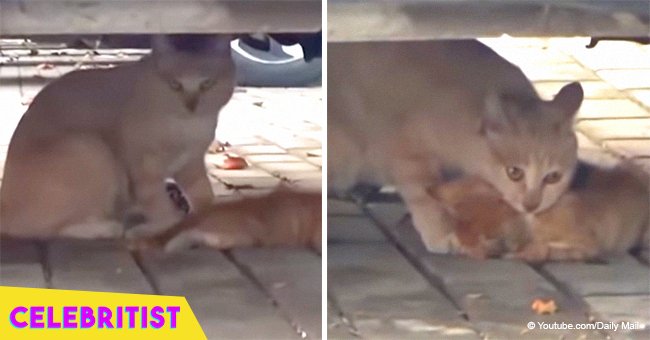 Mother cat who simply refuses to leave her kitten behind is captured in heartbreaking video
The heartbreaking moment a stray mother cat refuses to leave the lifeless body of her kitten behind has been captured in video, and the scenes are just too sad.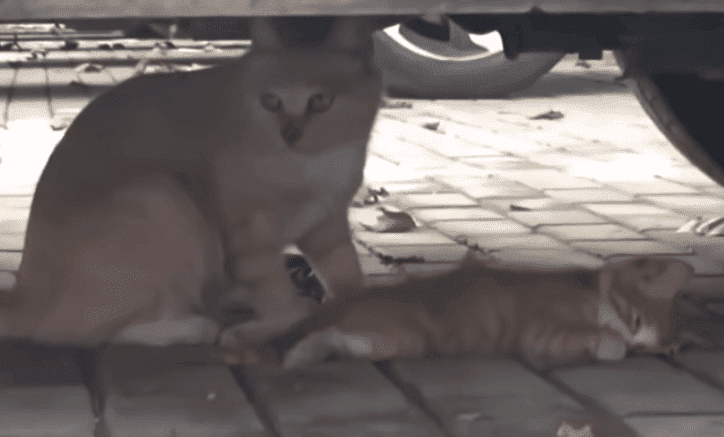 Source: YouTube/Daily Mail
In the footage, captured by a neighbor in Henan province's Luoyang city, China, shows the lifeless body of a baby kitten under a car. The mother, a white and yellow feline, is seen guarding the body, licking it and nudging it, probably trying to make her baby move.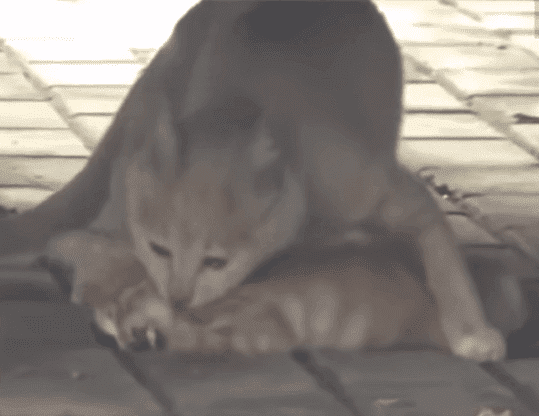 Source: YouTube/Daily Mail
The mother cat refused to leave her baby's body alone, so she finally bites into its gruff and is seen carrying it to a safer place, proving that animals also have a strong bond with their babies.
Since the cats were not wearing collars, they were probably strays. Though the cause of the kitten's death was not known, the most probable is that a car hit it and the heartless human did nothing to help the little animal.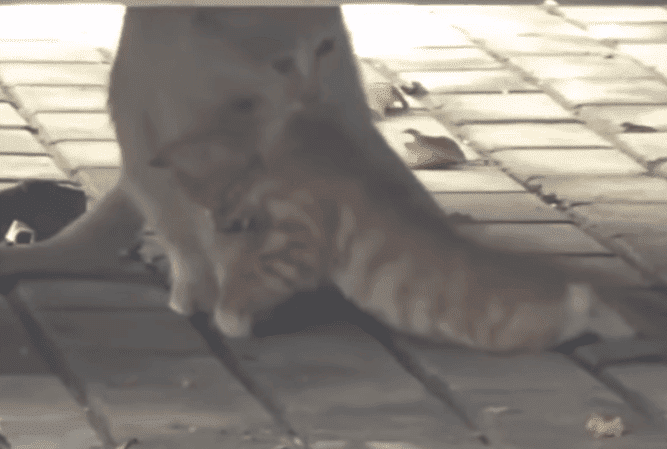 Source: YouTube/Daily Mail
"When I first saw the kitten, I thought it was sleeping," a female resident told video news site Pear. "Upon taking a closer look, I realized it was dead." And continued:
"Animals share the same emotions as humans. I think the mother is refusing to accept the fact that its baby has died."
And on similar footage, also taken in China, a loyal feline refuses to leave behind the body of its dead friend, even though it struggles to carry around the heavyweight.
The video, recorded on the streets of Songbei district of Harbin, Heilongjiang Province, show the white and yellow cat biting into its companion scruff and moving around while dragging the body. But the weight seems to be a bit much, so he makes some stops along the way.
Some passerby can be heard saying "Its friend's dead, look at the cat."
The clip ends after the cat hides underneath a white car with his dead friend.
Please fill in your e-mail so we can share with you our top stories!