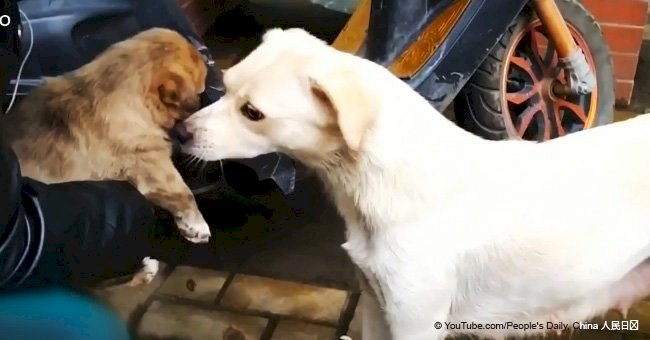 Grieving mother dog forced to leave her puppy after it was adopted (video)
A video of a mother dog saying goodbye to one of its puppies has moved people all around the world. The mixed-breed stray dog gave birth to a litter of seven puppies in mid-September.
Unfortunately, some of the puppies got adopted. The footage shows the mother dog getting one last chance to say goodbye to her child.
A stray dog has been lucky to be under the care of students at Zhengzhou University in Henan province, China. However, it seems her puppies weren't lucky enough to be kept with her.
The heartbroken mother dog was forced to say goodbye to one her puppy after it was adopted in central China. A video clip posted last week, showed a woman carrying the small puppy in her arms to her scooter.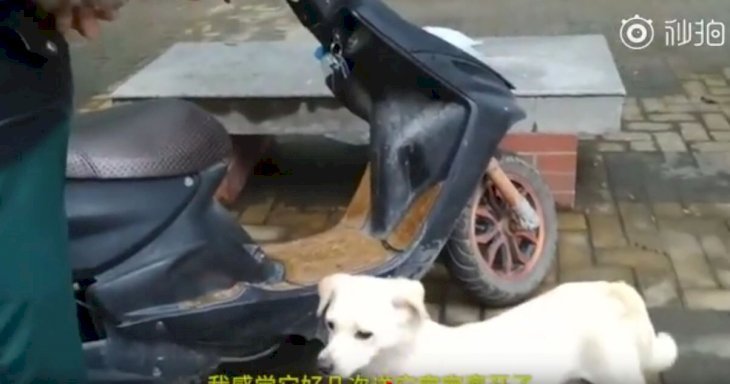 Source: YouTube/breaking news
For more on this story go to our Twitter account @amomama_usa. The sad and worried mother dog follows slowly behind them.
Looking solemn with its head hanging low, tail down and ears drooping, the mother dog stopped next to the new owner's scooter. It appeared as though it was pleading for the last chance to see its baby.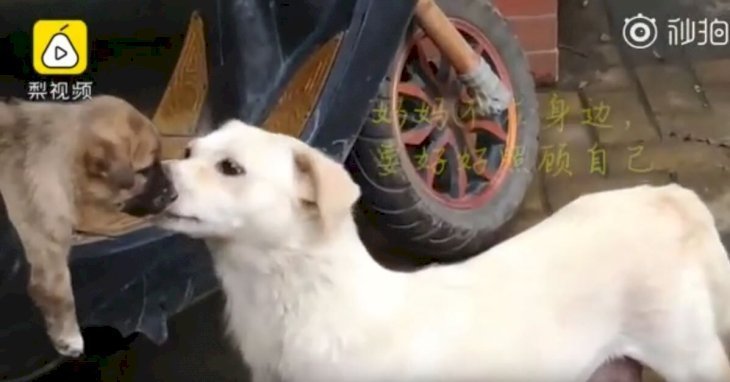 Source: YouTube/breaking news
The owner, picking up on the request lowers the puppy to its mother. She licks its face and kissed it gently in a final goodbye.
The new owner reassures her in Chinese saying:
"Don't worry, I will take good care of your puppy."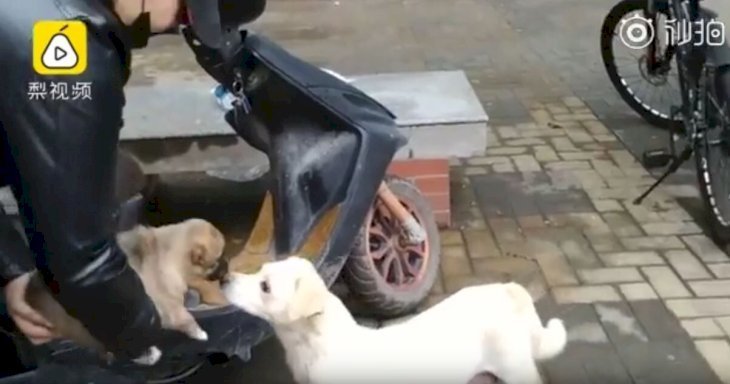 Source: YouTube/breaking news
The person filming the whole scene zooms closer to the mother dog and the look on its face is of sheer pain and sadness.
The suddenly, she turns around and walks away in a determined fashion. However, before the footage cuts, she is seen turning around to look back at her puppy one last time.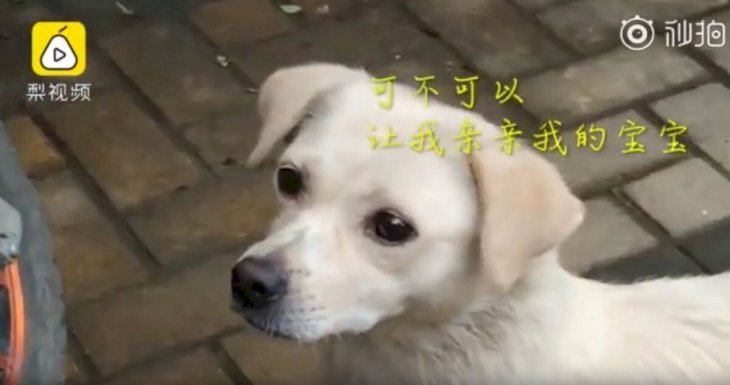 Source: YouTube/breaking news
The video has touched many online. Others have even asked why both mother and puppy couldn't be adopted together instead of being separated.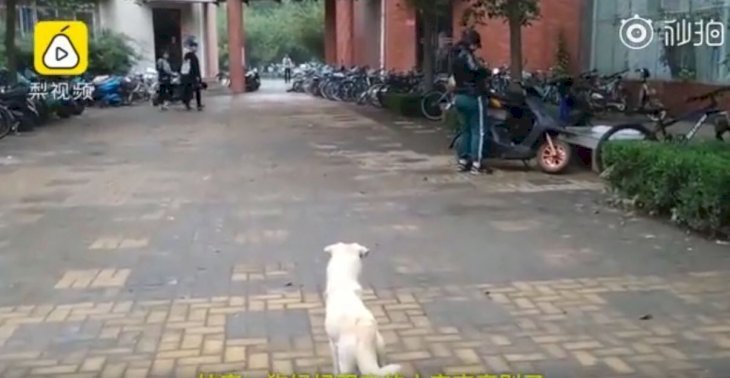 Source: YouTube/breaking news
Mother dogs build a strong bond with their puppies from an early age. When the puppies reach eight weeks of age and get adopted, their mother may feel lost without her litter.
It's been reported that they could show signs of depression but if she gets another litter, she'll perk up of she already hasn't.
Please fill in your e-mail so we can share with you our top stories!