Gay penguin couple becomes internet sensation after raising an egg together in viral pics
Sphen and Magic are two Gentoo male penguins who fell in love and are taking care of an egg at the Sea Life Sydney Aquarium. The couple became an Internet sensation.
In the video that the aquarium uploaded to Facebook, Sphen, the younger animal, appeared picking a heart-shaped stone and taking it to the nest where Magic, his partner, was keeping their egg warm.
The clip set clear that both penguins love each other, and that Sphen gave Magic a special stone to show his love for him. The aquarium added that doing so was the closest thing to proposing in the love language of penguins.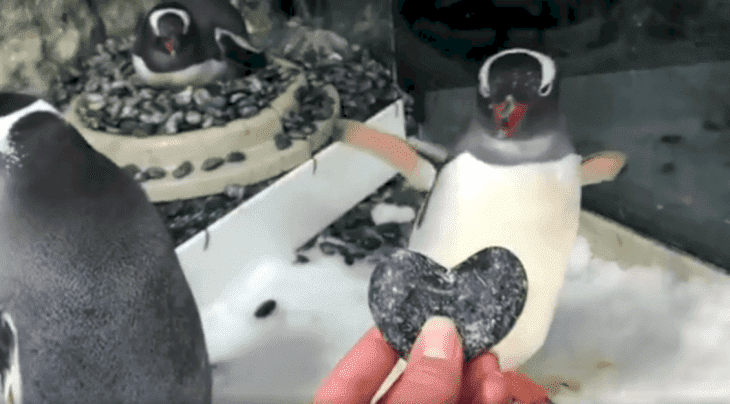 BUILDING THEIR NEST
News.com.au pointed out that the couple started collecting stones when the breeding season began. With them, they built a nest where their egg would be kept warm until it hatches.
Magic and Sphen swap their duties on a daily basis, so when one of them was incubating the egg, the other one was patrolling the perimeters to keep away other penguins that might try to steal their stones, also known as "ice pebbles."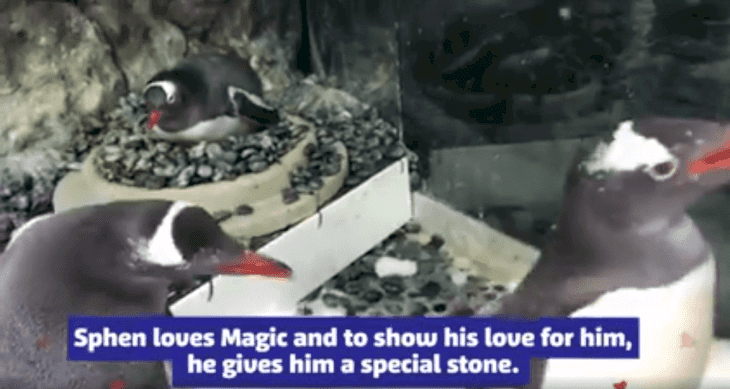 FOSTERING THEM A REAL EGG
Later, they showed how excited they were at keeping the egg warm, so the staff gave them a real egg from a couple who had two.
When the breeding session began, the staff of the aquarium gave the gay couple a dummy egg so that they could practice their incubating skills.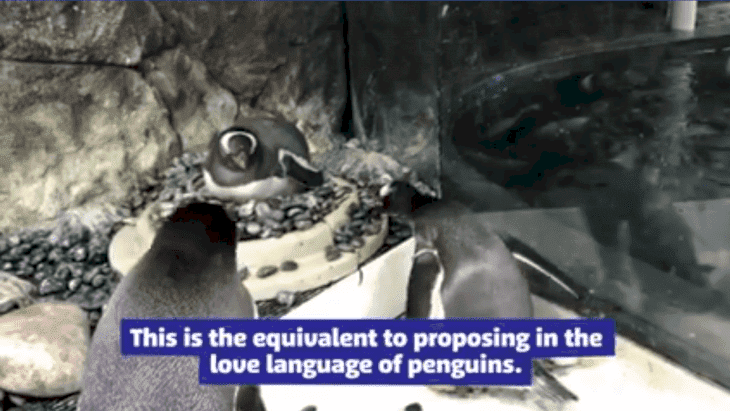 DOING A WONDERFUL JOB TOGETHER
News also reported that the couple is so good at incubating the egg that there are days where it cannot be seen, which is good for penguin breeding as they are supposed to be warm for as long as possible before finally hatching.
While some people might consider that Magic and Sphen are one-of-a-kind couple, the truth is that the animal kingdom is filled with homosexual relationships.
DIGGING INTO HOMOSEXUAL COUPLES IN THE ANIMAL KINGDOM
Live Science reported that homosexuality has been documented in more than 450 species of vertebrates, suggesting that their sexual preference is biologically determined.
New York's Central Park Zoo had Roy and Silo, two male chinstrap penguins that were a couple of about six years.
During that time, they took care of a fertilized egg and raised the penguin that hatched from it.
Biologist Janet Mann set clear that not every sexual act had a reproductive function, so gay couples in the animal kingdom might be related to the pleasure the individual feel.