Melania Trump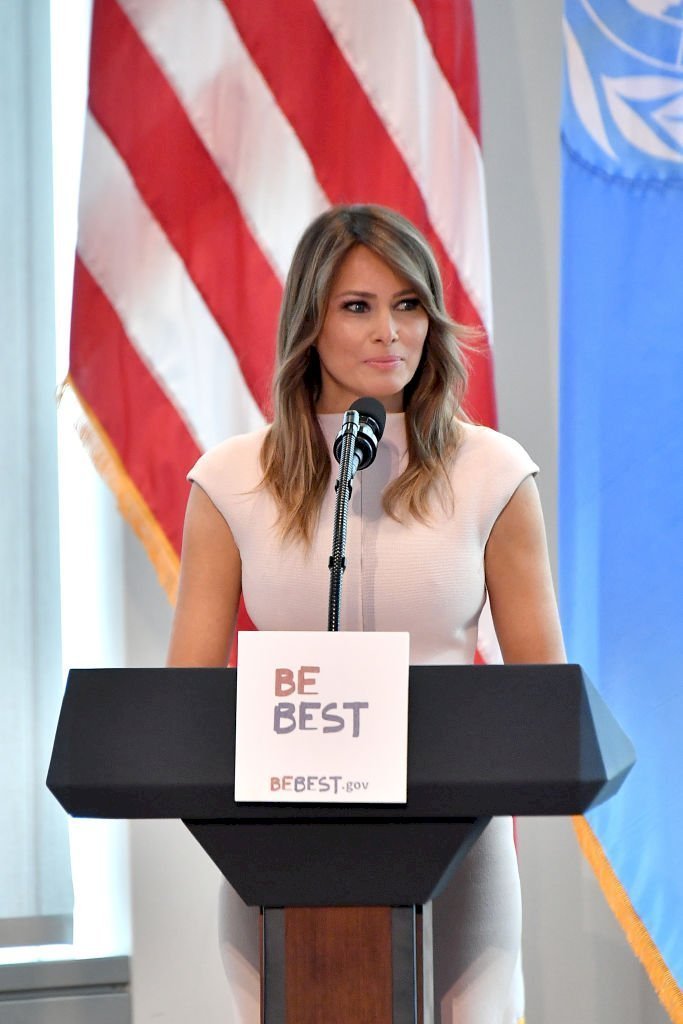 Content:
| | |
| --- | --- |
| Full Name: | Melania Trump |
| Date of Birth: | April 26, 1970 |
| Place Of Birth: | Novo Mesto, SR Slovenia, SFR Yugoslavia |
| Zodiac Sign: |  Taurus |
| Age: | 48 years old |
| Height | 1.8 m |
| Professions: | Former fashion model |
| Famous As: | First Lady of the United States |
| Net Worth: | $50 million |
|  Spouse: | Donald Trump (2005 to present) |
| Social Media: | Facebook, Twitter, Instagram, Wikipedia, IMDb |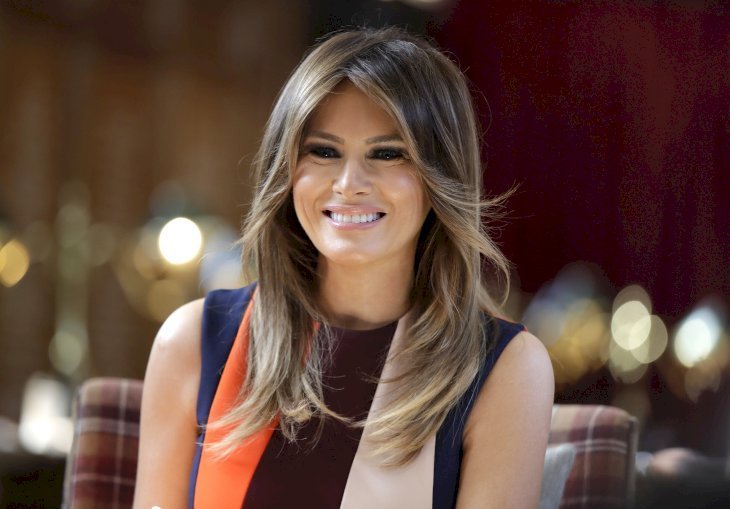 Who is Melania Trump?
Melania Trump is the First Lady of The United States of America. She is a former model and the third wife of President Donald Trump.
Early life:
Melania was born on April 26, 1970, in Novo Mesto, Slovenia as Melanija Knavs. Her parents are Viktor Knavs and Amalija (née Ulčnik). They worked in a factory. When she was a child, Melania and other children of factory workers would feature children's clothing in fashion shows at the factory.
She has two siblings, an older sister, Ines, and a half-brother whom she reportedly has never met.
Melania grew up in an apartment in a housing block in Sevnica, in the Lower Sava Valley and was secretly baptized as Catholic because her father was part of the League of Communists of Slovenia. 
When she was a teenager, Melania and her family moved to a two-story house in Sevnica. While in high school, she lived in a high-rise apartment in Ljubljana. Melania attended the Secondary School of Design and Photography then went to study architecture and design at the University of Ljubljana. However, she dropped out after one year.
Career:
When Melania was five years old, she began modeling. By 16 years old she was doing commercial work. As a result, Melania posed for the Slovenian fashion photographer Stane Jerko. When she became a model, she switched the Slovene version of her last name, "Knavs," to the German version, "Knauss."
When she turned 18, Melania signed with a modeling agency in Milan, Italy, and in 1992, she was named runner-up in the "Jana Magazine" Look of the Year contest.
After dropping out of university, Melania went on to model for fashion houses in Paris and Milan. Then in 1995, she met Metropolitan Models co-owner Paolo Zampolli. He was a friend of her now-husband Donald Trump and urged her to travel to the United States.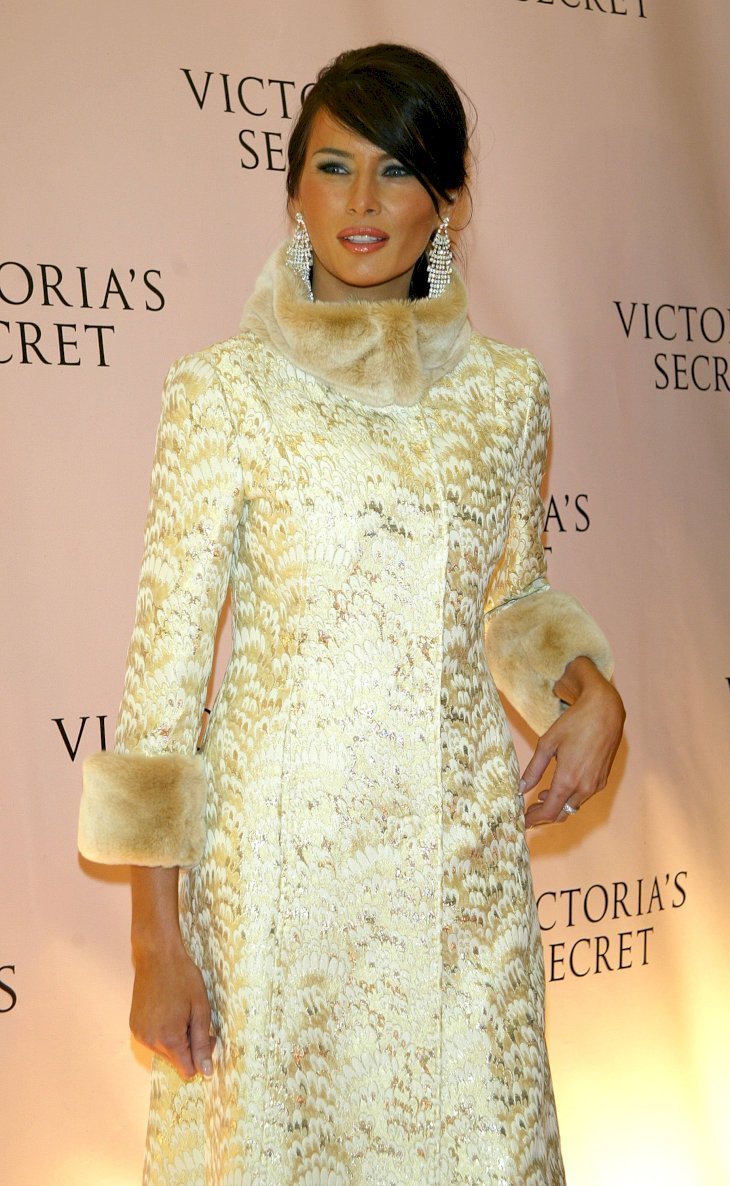 In 1996, with Zampolli's help, Melania moved to Manhattan and shared an apartment with photographer Matthew Atanian in Zeckendorf Towers in Union Square. 
By 2010 she had made a name for herself in the modeling world and used the fame to launch a line of jewelry called Melania Timepieces and Jewelry as well as the Melania Skin Care Collection. 
However, in 2017, the two companies that produced her jewelry and skin care products terminated their relationship with her. Since becoming the First Lady of the United States of America, she has closed both companies. She now focuses on the charity work and events that she attends with her husband.
#BeBest is dedicated to the well-being of children. Thank you to @HRSAgov @SecAzar for allowing me the opportunity to be part of the efforts in providing a safer & healthier online presence at the #CyberbullyingSummit pic.twitter.com/R3dJxhcarV

— Melania Trump 45 Archived (@FLOTUS45) August 20, 2018
Personal life:
In September 1998, Melania met Donald Trump through her manager, Zampolli, who hosted a party at a Times Square nightclub called the Kit Kat Club (now the Stephen Sondheim Theatre).
Trump and his second wife, Marla Maples had been separated since May the year before. He was at the party with Celina Midelfart.
Trump approached Melania and asked for her number. Instead of giving him her phone number, Melania took his phone number. They began dating shortly after.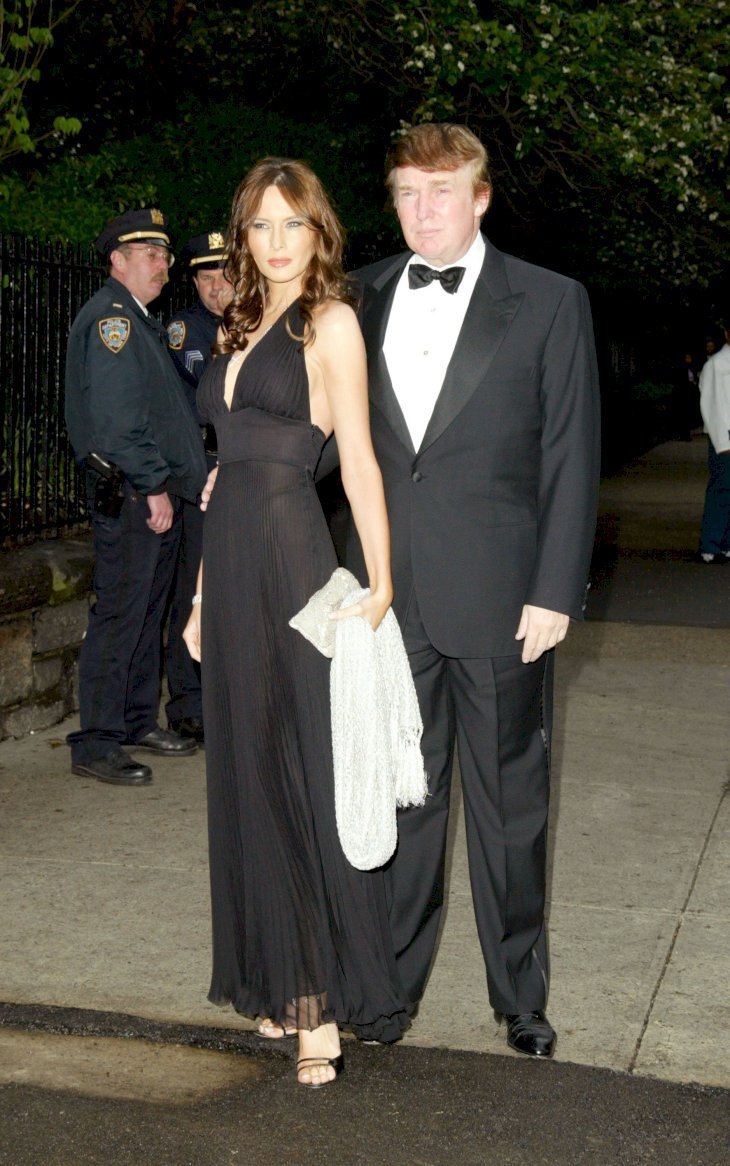 While they were dating, Melania continued modeling, and her family relocated to New York. 
By 2004, the couple was engaged, and on January 22, 2005, they tied the knot in an Anglican service at The Episcopal Church of Bethesda-by-the-Sea in Palm Beach, Florida.
They had a reception at Trump's Mar-a-Lago estate. It was Melania's first marriage and Trump's third. Together the couple has a son. 
 "You cannot change a person. Let them be. Let them be the way they are" ~ Melania Trump
Trivia:
Formerly a successful model, she has posed for "GQ," "Front," Vogue," "Vanity Fair," and "FHM"
Both of her parents are Slovene, and she was raised in Slovenia
She and Trump married in Palm Beach, Florida, on January 22, 2005, in what was touted as the most expensive society wedding of the year 
Her wedding dress was designed by Christian Dior
In September 2005 she announced that she was expecting her first child with Trump