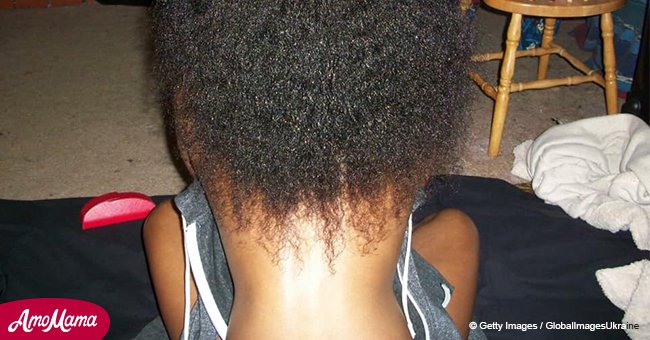 Is it a back or a neck? Photo divides thousands of people as they're baffled by optical illusion
On October 6, a Twitter user named @LilMaarty had the internet in a frenzy because of an image he posted. The photo has users confused whether the image is of a neck or back.
The poster, himself, thought the image was of the woman's neck. It turns out that the photo has become an optical illusion that has divided many social media users.
@LilMaarty posted the image thinking it was a woman showing off her neck and short hair. However, his caption showed that he realized he was wrong.
The photo is supposed to be a woman sitting down with her bare back to the camera. She actually has long hair that flows down her back.
For more on this story go to our Twitter account @amomama_usa. However, many people on social media were still confused as to why the image wasn't the woman's neck.
Despite staring at the picture for a long period, some users still saw a neck. As more people kept remarking, the more confusing the optical illusion became.
Since being uploaded, the image has garnered more than 32 000 retweets. More than 70 000 people have liked the confusing picture.
Some social media users just couldn't understand why the woman had chosen to sit bareback in the first place. This wasn't the first optical illusion that had tongues wagging on the internet.
In 2015, BuzzFeed shared an image of a dress on social media. Soon enough, many people started posting in confusion as they couldn't decide on the color of the dress.
Some people thought the dress was black and blue while others believed it was white and gold. Millions of people posted their differing opinions as the image made its rounds.
People who physically saw the dress later confirmed that it was indeed black and blue. However, the debate continued regardless.
Business Insider's Dina Spector explained why some images were seen as optical illusions. She shared that it had a lot to do with the rods and cones in our retinas.
Please fill in your e-mail so we can share with you our top stories!