Megyn Kelly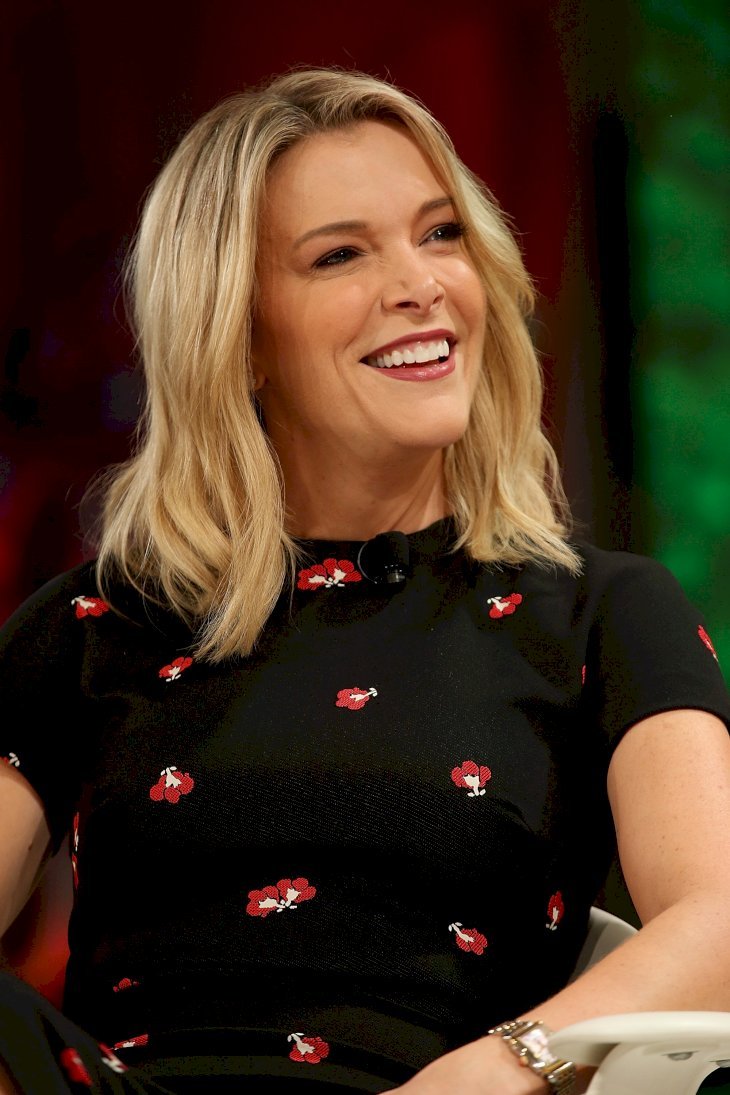 Content
| | |
| --- | --- |
| Full Name: | Megyn Marie Kelly |
| Date of Birth: | November 18, 1970 |
| Place Of Birth: | Champaign, Illinois, US |
| Zodiac Sign: | Scorpio |
| Age: | 47 years old |
| Height: | 1.68 m |
| Professions: | Journalist, political commentator, and former corporate defense attorney |
| Famous As: | News Anchor at Fox News and now NBC News |
| Net Worth: | $15 million |
| Spouse/Ex-: | Daniel Kendall (m. 2001; div. 2006), Douglas Brunt (m. 2008) |
| Social Media: | Facebook, Twitter, Wikipedia, IMDb |
My #1 New York Times Best Seller #SettleForMore is now available in @TheShopAtNBC! Come get your copy & meet me tomorrow from 11am – 1pm. pic.twitter.com/B8q3GShT2p

— Megyn Kelly (@megynkelly) July 23, 2018
Who is Megyn Kelly?
Megyn Marie Kelly was born on November 18, 1970. She is a journalist and political commentator, who was once a corporate defense attorney. Currently, Megyn Kelly is the host of her live-audience morning show, 'NBC Megyn Kelly Today.' Before that, she was a news anchor at Fox News.
Early life:
Kelly was born in Champaign, Illinois. Her parents are Edward Kelly and Linda DeMaio. Kelly has Italian and German descent on her mother's side and Irish descent on her father's side. When Kelly was 15 years old, her father died of a heart attack. She was raised as a Roman Catholic.
Kelly schooled at Tecumseh Elementary School in DeWitt, New York until the age of nine. Then her family moved to Albany, New York, and she enrolled at Bethlehem Central High School. In 1992, Kelly graduated from Syracuse University with an undergraduate degree in political science before going on to earn a J.D. from Albany Law School in 1995.
After law school, she became an associate at Bickel & Brewer LLP. While working there, she co-wrote an article for the American Bar Association's journal, 'Litigation,' called 'The Conflicting Roles of Lawyer as Director.' Then she joined Jones Day for nine years.
It's possible (maybe ... perhaps ... it's been alleged, anyway) I said the word ass on the air today. My helpful team stepped in to help me with substitutes for the future. Personally, I think I prefer "juicy doubles." pic.twitter.com/nwIfmjAaUc

— Megyn Kelly (@megynkelly) August 8, 2018
Career:
Kelly moved to Washington, D.C. in 2003 to work with the ABC affiliate WJLA-TV as a general assignment reporter. In 2004 after gaining experience and working as a journalist for WJLA, Kelly applied to work at Fox News.
She was hired to add to the legal segments for Special Report with Brit Hume and was also given a segment of her own, called Kelly's Court, during Weekend Live. She also made an appearance on a weekly segment on 'The O'Reilly Factor.' She sometimes stood in as an anchor, especially on the weekend.
Joining @ShepNewsTeam on the Fox News Deck to talk about #SettleForMore. Tune in at the top of the hour! https://t.co/RlRX45pnjv pic.twitter.com/6oOE0gF0su

— Megyn Kelly (@megynkelly) November 16, 2016
Then in February 2010, Kelly became the host of a two-hour afternoon show, 'America Live.' The show replaced 'The Live Desk.' The success of the show led to Kelly hosting a New Years Eve special with Bill Hemmer in December 2010.
After giving birth in 2013, Kelly stepped down as host of 'America Live' for maternity leave, and on her return, she became the host of 'The Kelly File' in October 2013. She has made some controversial statements on the show.
In March 2016, she hosted a one-hour prime-time special on the Fox network. She interviewed celebrities from the worlds of "politics, entertainment, and other areas of human interest." The special was aired in May 2016.
First day on the job @NBCNews! On the air in June, but had so much fun meeting new colleagues today. Grateful. Happy. pic.twitter.com/ervrTM3A8I

— Megyn Kelly (@megynkelly) May 1, 2017
Towards the end of 2016, Kelly was considering moving from Fox network, and in 2017 she moved to NBC News. At NBC News, she became the news anchor and also hosted a daytime program and in-depth Sunday night news show. She also took on the network's political and significant news event coverage.
In the summer of 2017, NBC gave her a newsmagazine show, 'Sunday Night with Megyn Kelly.' The success of the first eight-episode run resulted in the network deciding to run the show again in the summer of 2018. 
Nyc is amazing. Walking down the street w/our kids over the wknd and found an old piano. Impromptu concert made my heart sing. pic.twitter.com/ciwG8kahdq

— Megyn Kelly (@megynkelly) October 1, 2018
Personal life:
In 2001, Kelly married Daniel Kendal, but by 2006 their marriage ended in divorce. Then in 2008, she tied the knot with Douglas Brunt. Together they have three children, two boys, and a girl.
"I keep my head down, my mouth shut and work hard." ~ Megyn Kelly
Trivia:
Received, in 1995, a J.D. from Albany Law School, where she served as editor of the Albany Law Review
A graduate of Syracuse University with a Bachelor of Arts degree in political science
Grew up near Syracuse, New York
A member of Delta Delta Delta sorority
Husband Douglas Brunt is president of Authentium, which develops anti-virus software for banks, internet service providers, and portal operators
She has an older brother, Pete Kelly, who lives in Atlanta