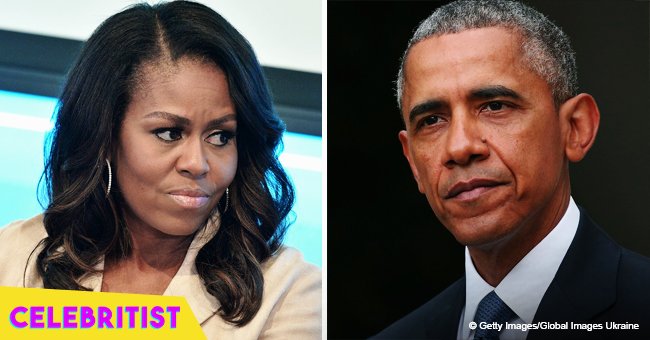 Michelle Obama reveals one thing Barack does that gets on her nerves

Michelle Obama gets candid about the one annoying thing about her husband and what the secret to their lasting marriage truly is.
Michelle Obama's marriage to Barack Obama has made for some serious relationship goals ever since the couple surged into the limelight as the most powerful pair in America when Barack became president in 2009. However, it hasn't always been perfect according to the former first lady. In fact, she recently revealed one thing about her husband that often drives her crazy.
Michelle sat with the hosts of the "Today" show last week and opened up about what really annoys her about her husband and what the real secret is to their lasting marriage. When asked what drives her crazy about Barack, she candidly reveals she and her husband have separate bathrooms and what piques her is when he drops by unannounced to use hers.
"One of the keys to a successful marriage is separate bathrooms. When he enters my bathrooms, sometimes I'm like, 'Why are you in here?' And he's like, 'I live here. Can I enjoy my bathroom too?'"
This bit of information is quite ironic considering current First Lady Melania Trump also disclosed in 2015 that "the key" to a healthy marriage is separate bathrooms. She revealed this to People during the campaign trail for her husband's bid for the presidency and now the couple reportedly has two separate bathrooms in the White House.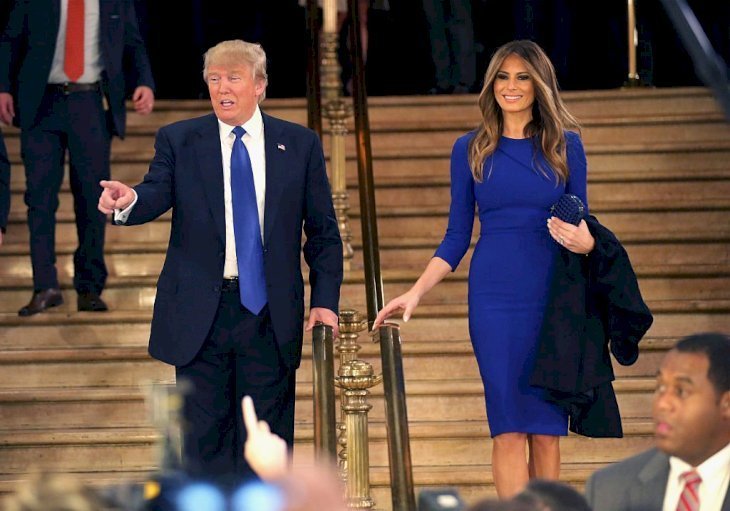 Source: Getty Images
Despite Michelle's slight issues with her husband, she says post-White House life has been really good and she enjoys doing the small things she never got to do when they were in public office. She cited going to their girl's game and just being a mom as privileges she cherishes as an ordinary citizen.
Michelle also recently expressed her utmost respect for her husband when she commemorated their 26th wedding anniversary on October 4. She tweeted a beautiful message of thanks to him.
"Thank you @barackobama for 26+ years of love, trust, and respect - for being a man who always lifts up and honors me and our wonderful girls. Each day I'm with you, I'm reminded of what a treasure you truly are to us all."
Her tweet was a response to the lovely tribute Barack wrote for her that day. He described her as his "favorite person to see the world with," among other things.
If that isn't a #marriagegoal, we're not sure what is.
Please fill in your e-mail so we can share with you our top stories!