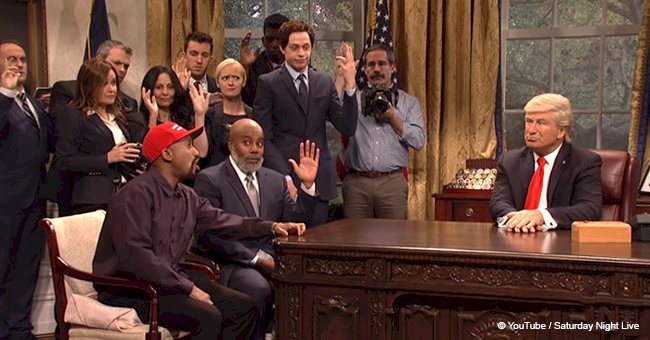 Alec Baldwin brilliantly parodies Donald Trump during 'Saturday Night Live'

It would be a lie to say that no one thought Kanye West's visit to the Oval Office last week would have provided such greater material for "Saturday Night Live" to work with.
And so it did, with Chris Redd playing the rap superstar and Alec Baldwin returning for the show's third episode in its 44th season to play no other than President Donald Trump himself.
Kenan Thompson, a regular on the show, took on the role of football player Jim Brown. He and everyone else in the staged room were stunned by the remarks from the rapper.
Follow us on Twitter for more @amomama_usa.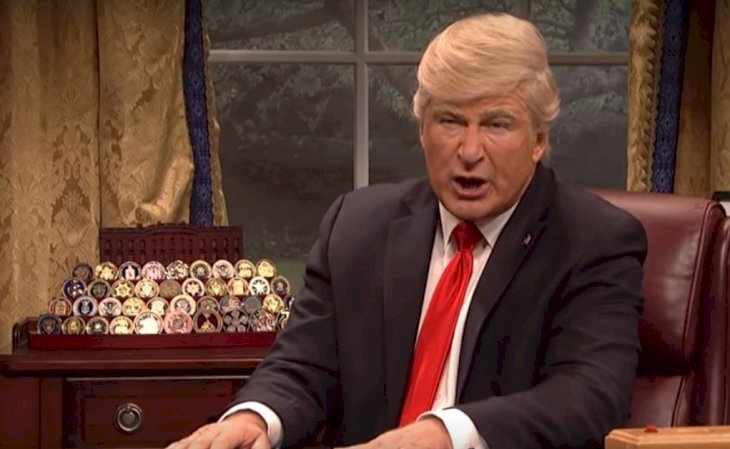 Source: YouTube/ Saturday Night Live
Redd as West commenced the skit by claiming that "time is a myth." As he continued, Baldwin as Trump thought to himself that "this guy might be cuckoo."
He struggled to recall who West reminds him of. And then it hit him, "Oh my God, he's black me."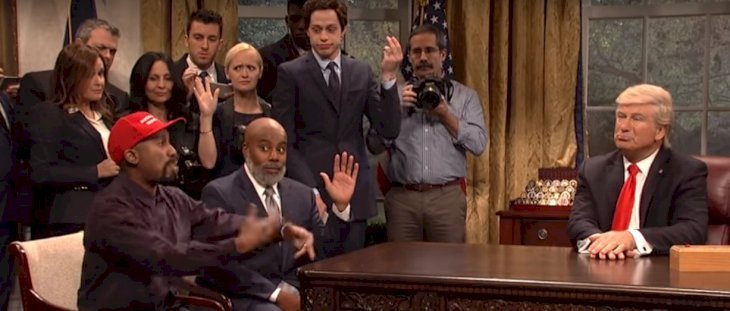 Source: YouTube/ Saturday Night Live
Meanwhile, Keenan as Brown got increasingly confused by West as the meeting went on.
Trump, however, loved that West was even worse than him in creating a phone passcode.
"I love you, Kanye. We've got a lot more in common than people know: We're both geniuses; we're both married to beautiful women; and we've both definitely been recorded saying the n-word."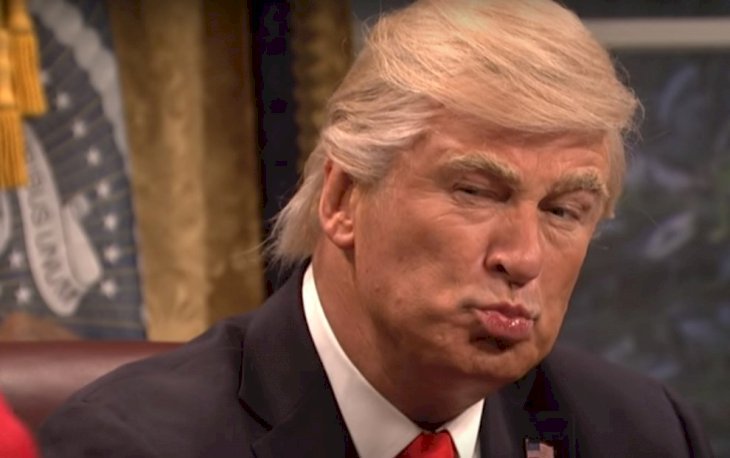 Source: YouTube/ Saturday Night Live
With that said, the skit ended and viewers were left with a fresh take on West's visit. They likely remembered the rapper's antics on Thursday as well.
West went deep as he spoke about the 13th amendment. He went another way totally as he discussed the number of floors in skyscrapers.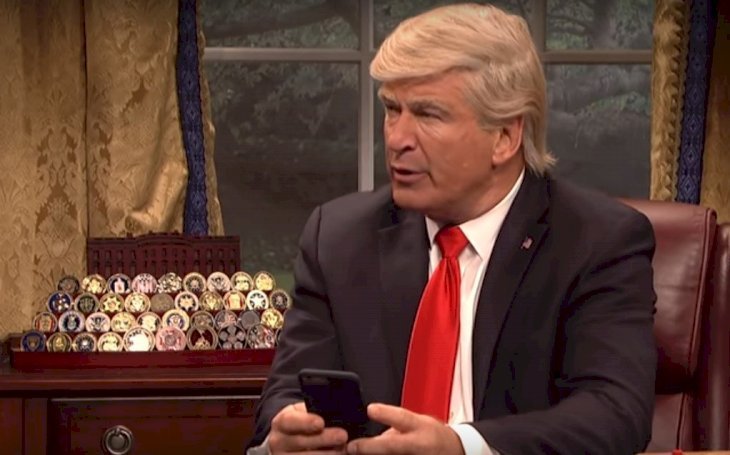 Source: YouTube/ Saturday Night Live
The star spoke about slavery, his mental illness, and even Apple. His new album "Yandhi" is set to be released on November 23.
Meanwhile, another SNL skit that bemused viewers happened during Katy Perry's performance of her song "Swish Swish" in August.
Source: YouTube/ Saturday Night Live
The song, which has a music video mostly made out of memes, was performed with Russell Horner, 15.
Horner did the popular "floss dance" for the show. He said afterward that although people know he doesn't like to dance, he enjoyed moving on the dance floor for the occasion.
Please fill in your e-mail so we can share with you our top stories!