2-year-old girl, who barely knows how to talk, tells her mom off in adorable video
A video of an adorable toddler telling her mom off, even though she can't ever speak well yet, was featured on Steve Harvey's show, causing a mix of reactions from netizens.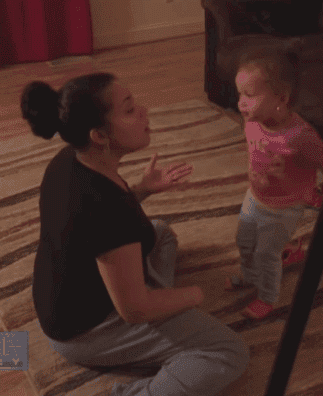 The clip was shown as part of the "Just One More Thing" segment on Steve TV, and the host and comedian introduced it saying:
"If you're a parent you know that kids will argue and fight with you over some of the dumbest stuff. Half the time they don't even know what they're arguing about. This 2-year-old girl —who doesn't have a real command for the English language yet because she's only 2, I mean how vast of a vocabulary can you have— but she's already mastered the art of talking back."
The video shows a little girl passionately babbling and not making any sense, as she can't even pronounce words well yet while telling her mom off. While is not clear why or when the discussion started, the girl's mom is sitting on the floor, probably to have a leveled conversation with her daughter.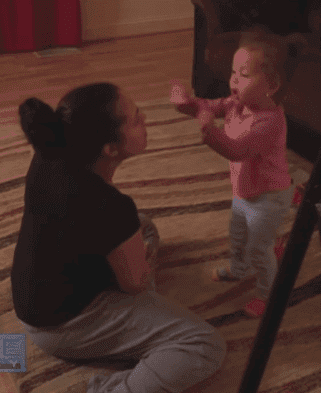 But the toddler is not having any of it. She doesn't let her mom get a word in, and instead flap his arms, claps and moves her neck with a sassy attitude as she keeps accusing her mom with her little fingers. And even though the mom can't understand whatever her girl is saying, she tries to calm her down but to no avail.
"Heaven, can you please just let me talk," her mother calmly asks, but Heaven had the last word as the video comes to an end just after she says the only understandable piece of her entire speech: "You don't, and Ima done."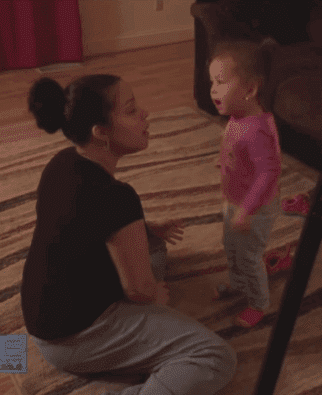 Harvey added:
"Let me tell you something, this little girl has seen her momma talking to her daddy; her daddy ain't got a word in edgewise."
NETIZENS' REACTIONS
While some people found the video and the little girl's gibberish too cute and funny, others filled the video comment section in YouTube with critics for the girl's parents, stating that what seems cute now could become a problem once the girl is in her teenage years.
"You gotta start young with discipline. What may seem cute when they are little, looks bad as they get older. I learned that the hard way," wrote one user. And another added,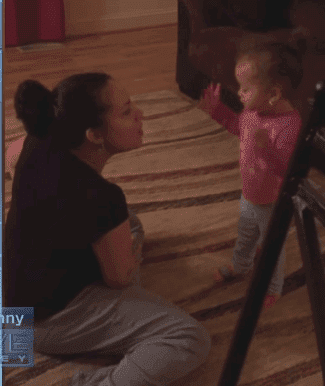 "it ain't cute, but Steve is correct she is just doing what she see being done. See the truth is when she starts forming words that are clearly understood they gonna be knocking her out, it's not cute at all."
And a third one was more relaxed as they said:
"Chill people.  It's hilarious; she's two. This doesn't mean she is or is going to be an uncontrollable child. LOL! She probably saw something on TV or something. Everyone's trying to be a child physiologist here.  SMH!
ANOTHER SASSY GIRL
Another toddler who became internet famous was recorded by her daddy as yells at him for his "bad behavior."
Little Briana can be seen arguing with her father in an exasperated tone and using facial expressions that she probably learned from her mom. She rolled her eyes at the man before he apologized, and she snaps back once again saying "No sorry. Don't talk to me like that. Ain't no sorry."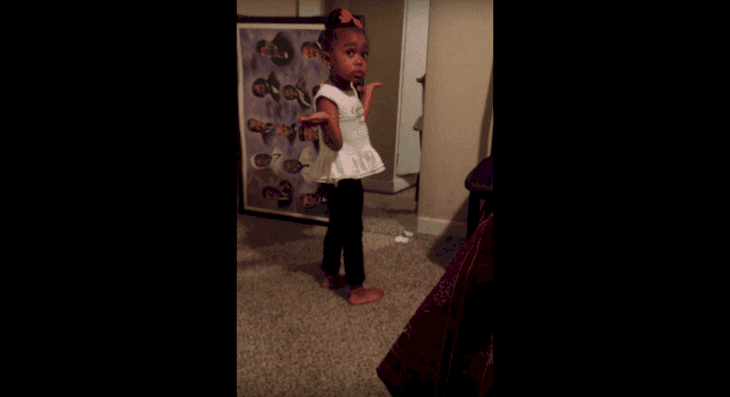 Trying to ease his daughter, the man can be heard saying "I love you, Briana," but that only makes the girls angrier, as she says:
"You don't love nobody; you love your self. Talk about 'I love you' and 'sorry,' you don't tell nobody you're sorry."
HARVEY'S SHOW HAS BEEN CANCELLED
After seven years on the air on NBC, Steve Harvey's show has been canceled by the network, and they already have its replacement.
Kelly Clarkson's new variety show will file Harvey's empty slot. Is the first time the "American Idol" alumni will take on the role of TV host, but she has stated she's pretty excited about what's to come for her.
Harvey, on the other hand, hasn't addressed the issue yet.