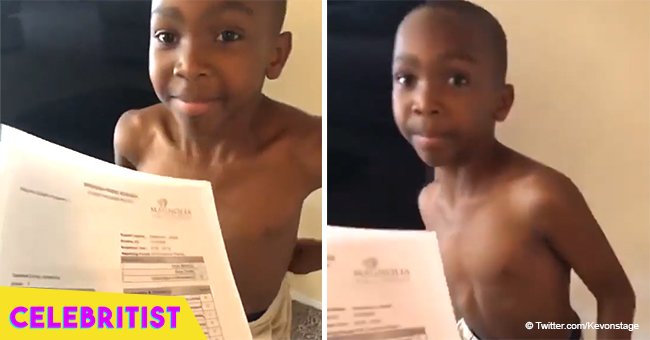 Proud dad goes viral after 'yelling' at son for getting good grades

Most parents would be thrilled to see their children dishing out good grades but this father's reaction to his son's exceptional grades is so unique it's gone viral.
A father who goes by the name Kevin and the handle @KevOnStage on Twitter recently posted a video of his unusual reaction to his son after seeing his grades. The son did exceptionally well which is why what Kevin did in a video he posted immediately went viral.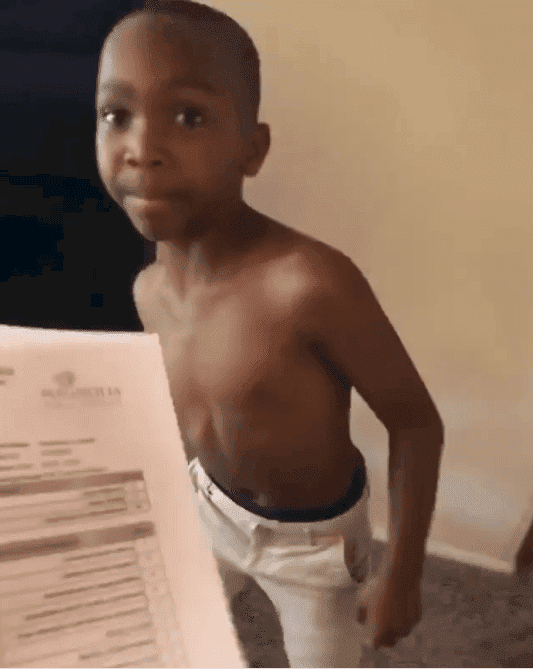 Source: Twitter/Kevonstage
Kevin introduced the clip by alerting fans in his caption that he hardly yelled at his kids. But he stressed that this time, his son deserved it.
Directing the camera towards his son, Kevin suddenly screams at the top of his lungs while holding his report card to his face.
"You understand that you got 90% above all the stuff and outstanding! I am so proud of you! You are doing amazing in school, totally killing it! I love you!"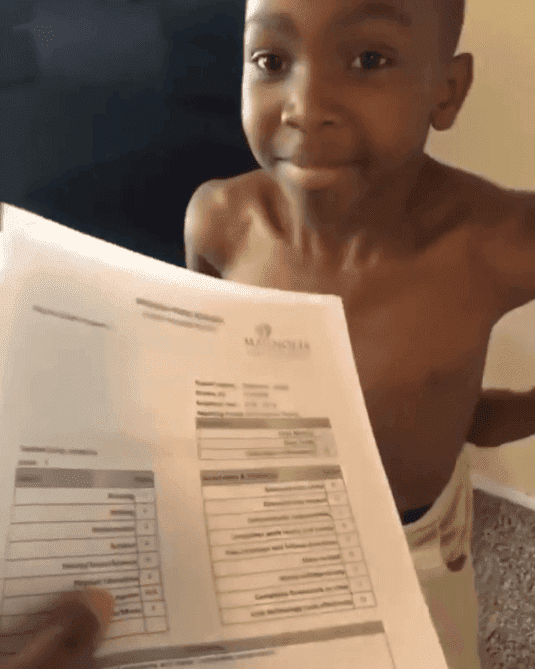 Source: Twitter/Kevonstage
In the clip, his son is smiling all throughout aware that his father, a comedian, was actually praising him while yelling. The proud father clearly knew how to tickle his son while giving him credit when credit is due.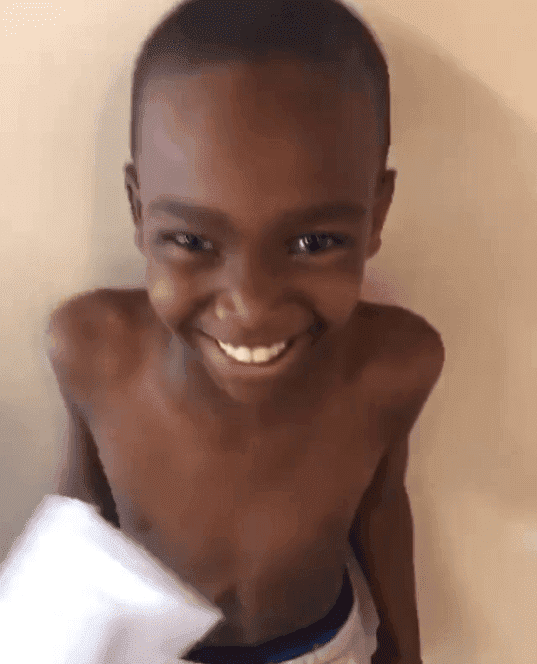 Source: Twitter/Kevonstage
Kevin is actually a comedian whose website reveals he grew up in a family "where you had to be funny to stay in the living room with the grown folks." He is also described as an entertainer and influencer who acts, does comedy, directs, and creates content. He's part of a trio of entertainers known as "The Playmakers" together with his brother and best friend. He's currently prominent on social media but will soon be visible on television and film, according to the site.
It's heartwarming to see parents giving importance to their children's education and delighting in their achievements. However, it's even more important to see parents who offer praise even when their children don't deliver high grades.
A father of a 10-year-old girl with autism spectrum disorder showed this example in the way he responded to his daugther's straight D report card. While his daughter, Sophie and his partner were upset about the young lady's grades considering she worked really hard, Shane Jackson, the father, worked towards uplifting his daughter's spirits by creating his own report card of her.
In a piece of paper he labeled Dad's Report Card and indicating his daughter as the student, he enumerated Sophie's traits that deserved a grade of A. Among them, he wrote funny, loves dogs, fighting with the boys, drawing and making robots, and imagination. He tweeted the report card and wrote,
"My daughter who has ASD received straights Ds on her report today. She cried and said "I've let everyone down" this is my report card for her."
Sophie was over the moon upon seeing her father's report card and so were other Twitter users who lauded Jackson for his parenting. In response to his report card, his daughter even made a report card of him, and it was the sweetest thing that no straight-A school report card could match.
Please fill in your e-mail so we can share with you our top stories!