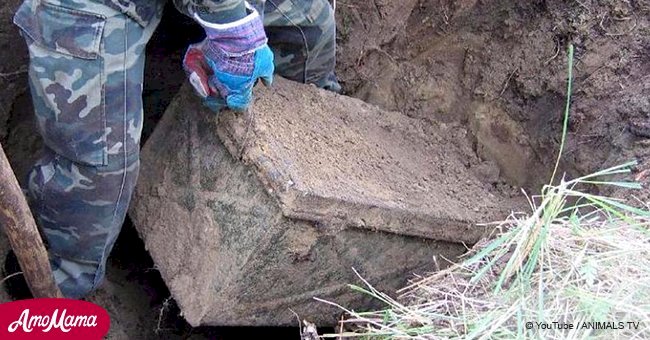 Man finds a treasure chest buried in his backyard and decides to open the mysterious box

Lukichev Dmitry discovered a Second World War treasure box buried at his summer cottage in Besh-Kungei. He then decided to open the priceless piece of history.
A couple of minutes after Dmitry began digging a hole for his new toilet, the shovel hit a box.
At first, he thought it was only a stone. However, it turned out to be an army field locker of the Third Reich.
"The box was lifted to the surface: it was not very heavy, but judging by the sounds, there was something inside clattering, while the box was being pulled out of the hole," the website, English Russia, quoted Dmitry as saying in 2016.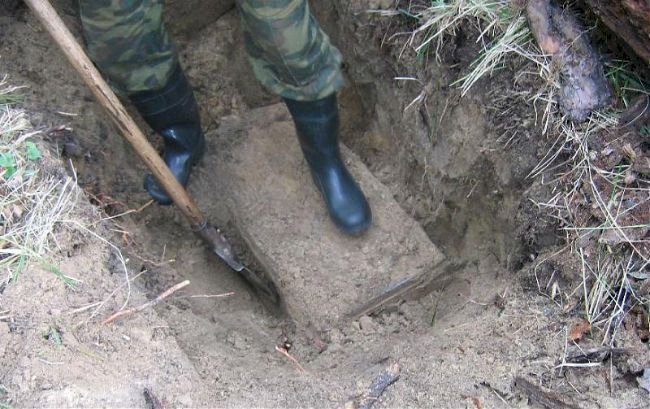 Source: YouTube/ANIMALS TV
Follow us on our Twitter account, @amomama_usa, to learn more and scroll down to watch the video below.
What Dmitry discovered was the baggage parcel of 1944-1945.
While the box and its content have lain in the ground for no less than six decades, everything inside were nearly not affected by moisture due to a rubber seal.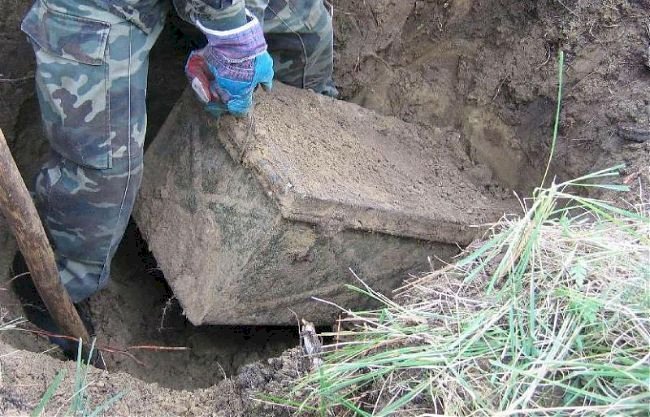 Source: YouTube/ANIMALS TV
After the historians analyzed the uniform, the cash in the wallet and the ID cards, they concluded that the owner was a German soldier.
Based on his uniform, the owner appeared to be a doctor in the German army's Corps of Medicine.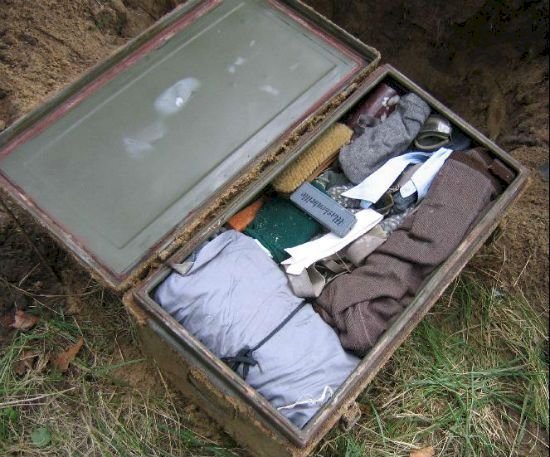 Source: YouTube/ANIMALS TV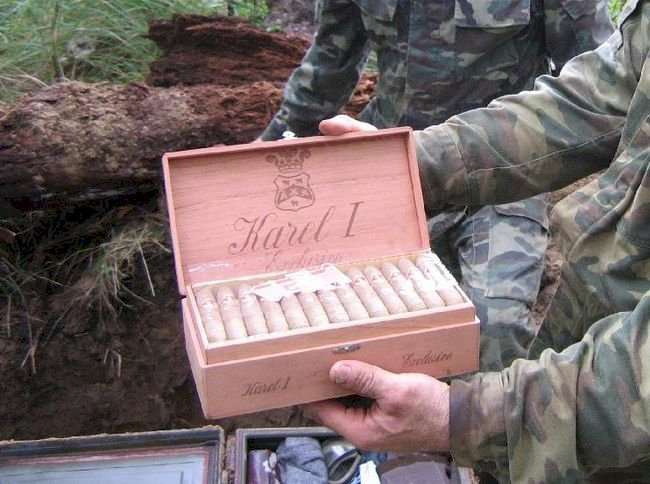 Source: YouTube/ANIMALS TV
They additionally found two boxes of cigars, two bottles of rum and a five reichmark note.
The historians hoped the soldier's name tag would enable them to find his relatives.
In another instance, Matthew and Maria Emanuel, from New York, also discovered a hidden treasure in their backyard. The couple unearthed over $52,000 worth of valuables, as reported by the New York Post.
Inside the safe, Matthew and Maria also found a Brooklyn address written on a note, which they connected to one of their neighbors.
The City of New York Police Department later proved that the safe was stolen during a robbery at their neighbors' home in 2011. The safe was returned to the owners, but they declined to comment.
Please fill in your e-mail so we can share with you our top stories!