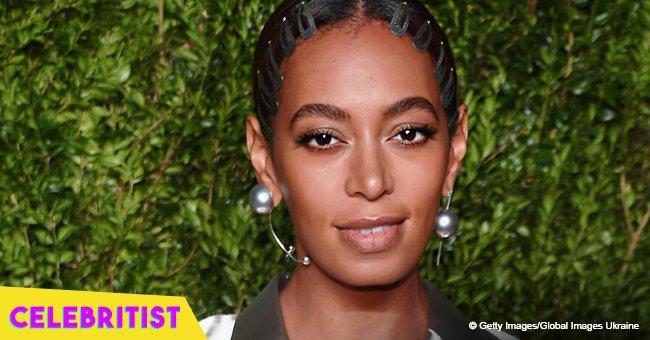 Solange Knowles stuns in metallic bodysuit in recent pictures

Beyonce might be in the spotlight most of the time, but Solange Knowles proves that she knows how to demand attention herself.
While out promoting her latest album, the singer made sure to tackle more than one part of her life, integrating music, dance, activism, and aesthetics to try and build the perfect and ideal "modern pop artist". Her next album comes two years after her hit "A Seat at the Table" record, and this time she hopes to touch on jazz, pop, electronic, and r&b elements in her latest venture.
In an interview that she had with the New York Times, she poses in numerous iconic clothing pieces while promoting her untitled album, which they claim is in the "final touches" phase. In one particular photo, she stuns in a metallic bodysuit that resembles an armor.
Recording sessions for this album are quite unique as compared to others that are just recorded in one studio, as Solange made sure to go the extra mile and record in different places to find inspiration. Her new album had sessions in New Orleans, Topanga Canyon, and Jamaica. Giving a little sneak peek about what her fans can expect, Solange herself said:
There is a lot of jazz at the core. But with electronic and hip-hop drum and bass because I want it to bang and make your trunk rattle."
While "A Seat at the Table" is what she describes as her "punk album", this record is completely different, as she describes it as "warm, fluid, and more sensual".
Solange has been working extremely hard in trying to make her career stable, especially since she works not just for herself, but for her teenage son Julez. Now 13-years-old, Julez is already as tall as his father, Daniel Smith, Solange's ex-husband.
As for how they try and cope with their separation and co-parenting their child, Knowles revealed that there has been no bad blood between them and that they co-parent their child well.
"We co-parent really well. I'm able to say, 'I need to finish this album, can you step up and take care of the boy?'"
That is why when it comes to having to work for the sake of their future, Daniel gladly takes care of their child on their behalf so that Solange can do what she has to do.
Please fill in your e-mail so we can share with you our top stories!