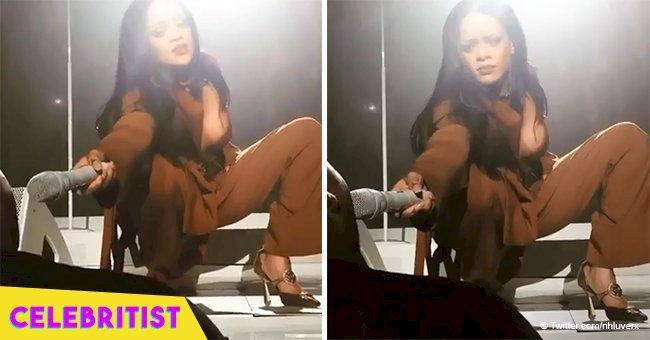 This man's voice blew Rihanna away at her own concert in viral video

Rihanna is easily one of the best singers of all time, but even she was blown away by a fan's voice at her concert. The shock on her face is epic too!
In an Instagram clip filmed by the man's friend, the "Diamonds" singer is seen performing during her Cincinnati stop on the "Anti" world tour when she decides to hear from the crowd.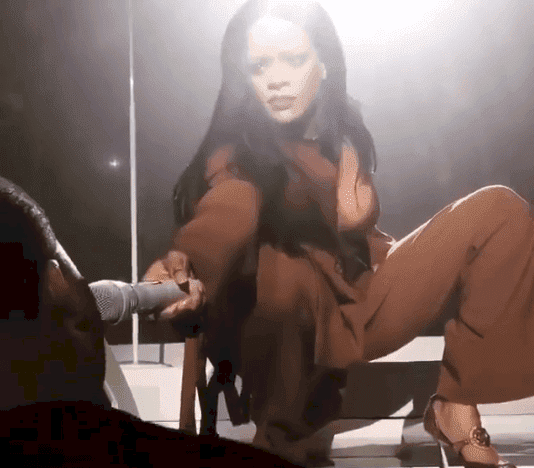 Twitter/@rihluverx
While belting out the lyrics to "FourFiveSeconds" on which she collaborated with Kanye West and Paul McCartney, Rihanna stretched out her mic for a fan to complete the line. When the man sang, the Grammy Award winner paused with a shocked look on her face.
His vocal abilities obviously impressed Rihanna and considering her talent, that says a lot. The man in question is Terah Stewart, also called TJ, from Columbus, Ohio.
TJ is an assistant director of intercultural programming at Ohio State University's multicultural center, who also happens to be a die-hard Rihanna fan. But the Columbus, Ohio native prefers to be referred to as a member of the "Rihanna Navy."
He told Splinter:
"I feel like "fan" can imply fair-weather. I like lots of different artists, and I'm a concert goer. But I don't need to be in the front at every concert. The only concert I need to be at the front at is Rihanna's.

I think the Navy are people who really engage with Rihanna, and support her in the way that she's unapologetically herself. I have always liked Rihanna. If you go all the way back to the beginning of my Instagram, you will see that she's all over from the very beginning."
TJ also posts covers of popular songs on his YouTube channel but denies rumors that he went to Rihanna's concert to kick-start a music career.
"There's a lot of people out there like, 'Oh, he went out there to pump up his career,'" he noted. "But that's not why I was there."
TJ added:
"I was there because I love Rihanna. I was in the front row because I love Rihanna. I was not there with some kind of other hidden agenda. …I really just wanted a selfie. That was all I wanted out of the concert, and then I got what everyone saw."
ANOTHER RIHANNA FAN SHOCKS THE WORLD
Like TJ, a Georgia high school student and ardent Rihanna fan, Willie Spence, shocked the world with his impressive rendition of the singer's hit song, "Diamonds."
Spence performed the song among his friends at the school's indoor sports hall, but when the video went viral, his vocal abilities caught the attention of celebrities like Snoop Dogg.
You can catch up on what eventually happened to Spence and watch his mind-blowing clip here.
Please fill in your e-mail so we can share with you our top stories!