White driver goes on hate-filled racist rant in viral video
Bentley Sanon was driving by Deer Park in Long Island when a man, later identified as Brett Caiet, complained about his driving skills and called him the N-word several times.
In the video of the incident, which contains strong language and can be disturbing, Caiet told Sanon to keep "taking pictures" and to make sure to say that he didn't know how to drive as he cut people off.
Apart from the N-word, Caiet used some other insults. Thankfully, Sanon didn't react aggressively and he kept driving. According to the description of the video, he was on his way to drop his son off, so it is possible that the child was in the vehicle, too.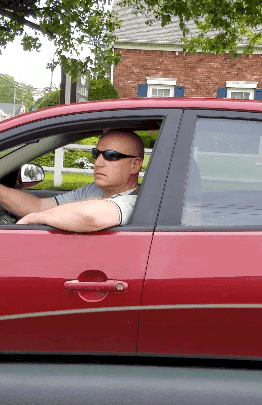 Celebritist does not support or promote any kind of violence, self-harm, or abusive behavior. We raise awareness about these issues to help potential victims seek professional counseling and prevent anyone from getting hurt.
We speak out against the above mentioned and advocate for a healthy discussion about the instances of violence, abuse, sexual misconduct, animal cruelty, abuse, etc. that benefits the victims. We also encourage everyone to report any crime incident they witness as soon as possible.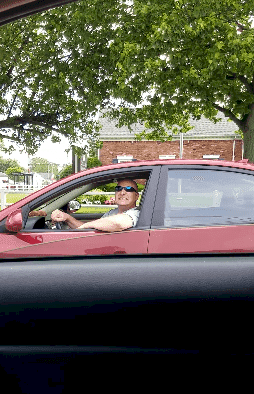 IDENTIFYING THE AGGRESSOR
Sanon didn't know who Caiet was when he uploaded the video; his identity was discovered after Shaun King, a famous reporter, asked his followers to provide information about him.
It was revealed that Caiet was an employee of Paramount Chimney & Gutter, but David DiMarco, one of the owners of the company, named Caiet and set clear that he had stopped working with them in February.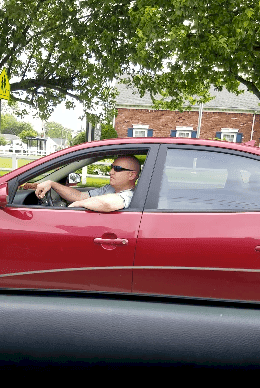 WONDERING WHETHER OR NOT IT WAS A CRIME
NYC Epeak revealed that even though the video showed a racist act, it was not clear whether or not a crime was committed, and that authorities were investigating.
Civil Rights attorney Fred Brewington said that Caiet's behavior was repugnant, but that it was "probably not" a violation of the law.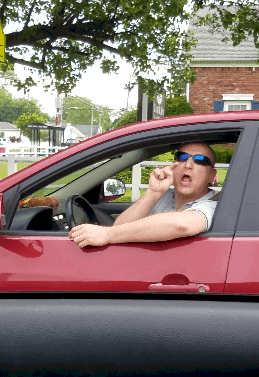 EXPERTS' POINT OF VIEW
"If someone is walking down the street and making comments, referring to someone using the N-word, the question is whether that rises to the level of criminal harassment," added Brewington.
The attorney said that Sanon's action was also important in the future of the case. If he wanted to file a complaint, he would force a further investigation.
ANOTHER RACIST RANT
It is not the first time that something similar takes place in Long Island, unfortunately, as Edward Ruggiero, 58, was captured in video on the Long Island Railroad yelling and using racist language toward a 25-year-old Black woman.
In the video, which expletive words were bleeped, Ruggiero appeared calling Soraya Orelien a "loud-mouthed monkey" because she was allegedly "talking too loud" while on the railroad.
THE OUTCOME
Apart from that, Ruggiero kept asking Orelien if she knew who her mother was, before telling her that she couldn't know who her mother or father were because she was "a monkey." A couple of people sitting by the man moved away from the altercation.
He was later charged with a third-degree menacing as a hate crime and second-degree aggravated harassment. If convicted, the aggressive man could face up to a year in prison and/or a $1,000 fine, depending on the sentence.