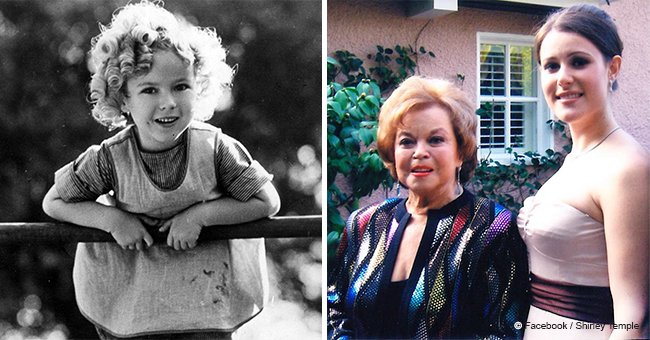 Four years after Shirley Temple died her children made a sincere confession about their late mom
Shirley Temple's children described the late movie star as an "amazing person".
"She was devoted and generous, and she could be a little stern if we didn't behave. But she was also a lot of fun. Very inventive and imaginative. She was all about her children and her husband," said Susan Agar, one of her three children.
Shirley, who was also an activist and the United States ambassador to Ghana and Czechoslovakia, had three children from two marriages – Lori Black, Linda Susan Agar, and Charles Alden Black Jr.
The "Curly Top" actress died in 2014 at the age of 85 at her home in Woodside, California.
Follow us on our Twitter account, @amomama_usa, to learn more.
A NORMAL MOTHER AT HOME
Charles said that his mother was a normal person at home despite her massive fame.
"The only time I noticed her star quality was when someone else would ask for her autograph. She was an amazing person," he said. "She was wonderful — and normal. We had dinner at the table every night all together."
"We had a lot of fun decorating the dining room," Susan recalled. "Being a wife and mom is the greatest of her achievements. We were shopping and travel buddies. We went many places together. She was one of my very best friends."
Shirley began her career when she was only three years old. From being a famous child star, her screen popularity decline when she reached her adolescent years. She retired from acting at 22, but she returned to the industry eight years later.
BAD LIFELONG HABIT
It was earlier reported that the actress died from a lung disease brought about by her lifelong smoking habit.
Her death certificate, held at San Mateo County, stated that the cause of her death was a chronic obstructive pulmonary disease (COPD).
Her family had stated that she'd died from natural causes on February 10, 2014 but they didn't reveal that it was a disease caused by her smoking addiction.
Please fill in your e-mail so we can share with you our top stories!