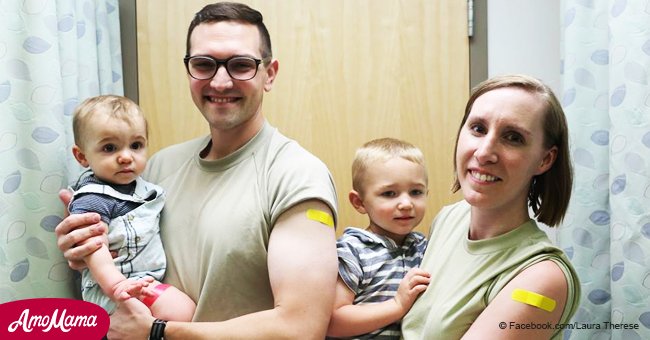 Mom who lost 4-year-old son to flu speaks out about vaccination
A mother devastated by the death of her son is making an effort so that other mothers do not go through the same thing that she suffered.
As reported by People, Laura Sidari lost her 4-year-old little angel due to the flu, something that could have been avoided if the child had received his shot on time. For this reason, Sidari urges all families not to miss the flu shot.
"Last year, Leon was one of 180 children nationally who died from the flu. He was an 'old soul' with patience and gentleness beyond his 4 years of age. His smile was infectious, and his love for his brothers inspiring." Sidari wrote.
The mother later explained what happened to her are during that Christmas I have passed away: "I had delayed his shot to align with a well-child visit later in the season, which he did not survive to attend." Read more on our Twitter account @amomama_usa.
The flu took the life of Leon in just two days. The little boy arrived at the hospital one day before Christmas Eve, and he died on Christmas morning after his lungs started bleeding.
Although Sidari is a physician in the military and quickly recognized the symptoms of the flu, there was very little she could do for his son.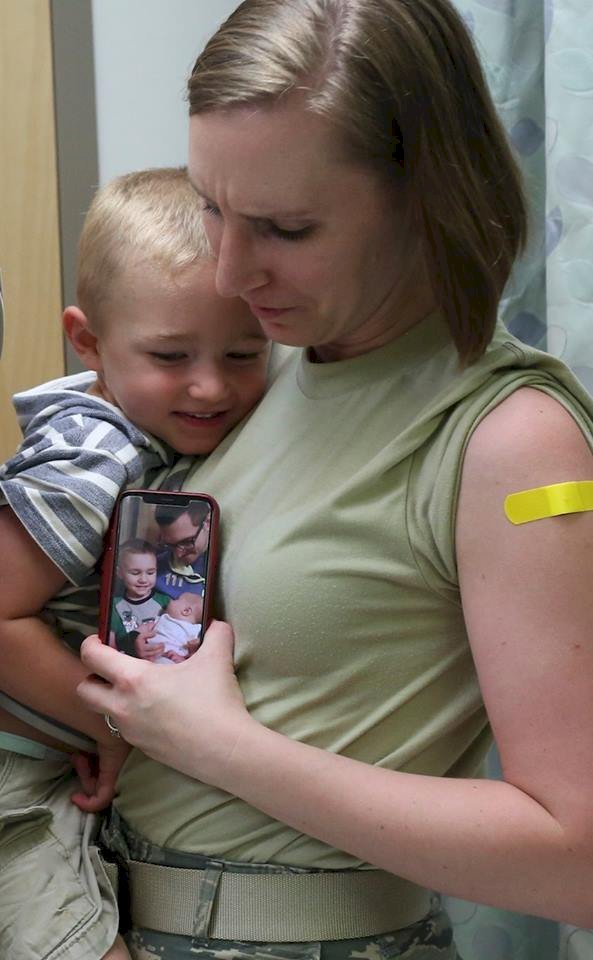 Source: Facebook/Laura Therese
"Sidari shared on Facebook." I now intimately understand why the medical community overwhelmingly recommends the annual flu shot for everyone over the age of 6 months," Sidari shared on Facebook.
Incredibly, the number of children who are not receiving their vaccines has quadrupled in recent years. This is really alarming, that is why Sidari has decided to share her painful experience with others.
Source: Facebook/Laura Therese
"Leon is my reason this season, and every season, for getting flu shots on time," she wrote. "This is the best time of the year to get the shot. Holiday planning and fall festivities can wait, but the flu shot cannot."
Sidari now hopes to spread the word about her child and her case with other parents so that they could be more cautious against the flu.
The mother stated that she might not have her son with her anymore but she wanted other parents to have theirs. She suggested everyone to "keep an eye out," and to immediately take their babies to the doctor if they cough or sneeze in a different manner.
This story reminds us of a girl that became famous after a video of her reaction to the flu shot went viral. She never expected that she would become one of the most famous people on the internet because of a regular experience such as the flu shot.
Please fill in your e-mail so we can share with you our top stories!