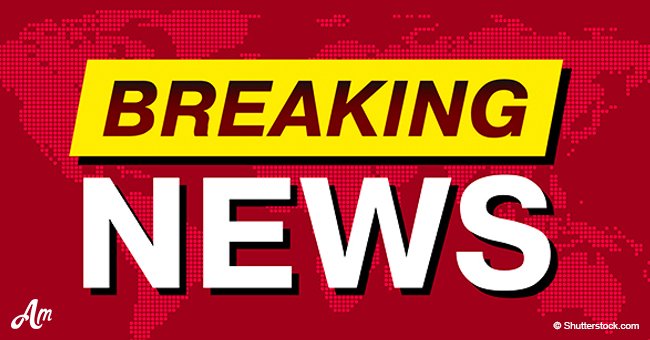 First Lady's plane makes an emergency landing after smoke fills the cabin

Ten minutes into her flight to Philadelphia earlier today, Melania Trump's aircraft began experiencing mechanical problems and had to return to base.
Reports from multiple media outlets state that smoke from the cockpit filled the airplane and passengers had to cover their faces with wet towels.
Read more on our Twitter account, @amomama_usa. The Boeing C-32A returned to the Joint Base Andrews and landed safely without any reported injuries.
Several passengers told reporters that a "burning smell" was coming from the cockpit and a "think haze of smoke" could be observed.
Apart from Melania, several members of the press were on board, as well as Health and Human Services Secretary Alex Azar.
A report is still pending, and the White House has not yet issued a statement explaining the extent of the mechanical failure.
However, Melania's spokesperson, Stephanie Grisham, said it was a "minor mechanical issue" and confirmed that "everything is fine and everyone is safe."
Melania was on her way to Philadelphia to meet with staff at the Thomas Jefferson Hospital regarding neonatal abstinence syndrome.
The condition affects babies if their mother used narcotics during the pregnancy. The newborn baby would then experiences withdraw symptoms.
Her trip has now been postponed until later in the day, and the First Lady will more than likely take a different plane.
She will also make time to address the opioid crisis, and tour the NICU at Thomas Jefferson Hospital and Nursery.
In other news, rapper and actor T.I is causing controversy after he cast a Melania-lookalike in a salacious new video.
The actress in the video can be seen stripping for T.I in the Oval Office. T.I's message to President is that he "ain't Kanye."
Grisham has since responded to the video. She asked on Twitter "How is this acceptable?" and used the hashtags "disgusting" and "boycottT.I."
T.I has not yet responded to her tweet and Grisham has since tweeted:
"Like it or not, she is the First Lady, and this is the White House. It's disrespectful and disgusting to portray her this way simply because of politics."
Please fill in your e-mail so we can share with you our top stories!