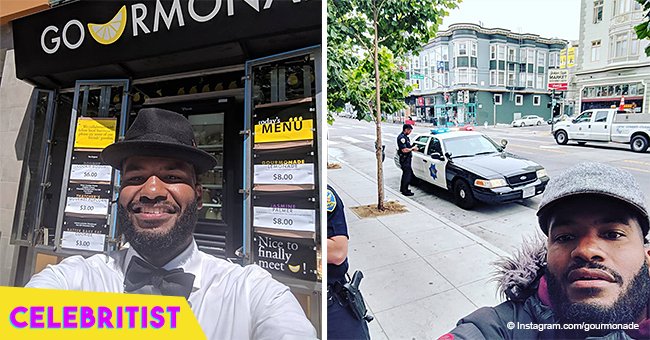 Man claims he was accused of 'breaking into' his own shop because he is black
Viktor Stevenson, the owner of a gourmet lemonade store in San Francisco, took to social media to report that police officers approached him because they thought he was breaking into his own store.
He set clear that four officers walked up to him with "guns almost drawn," asked for his ID, and asked a couple of questions to make sure that Stevenson was the owner of the establishment.
One of the things they asked him was to prove somehow that he was not breaking in. Stevenson just used the keys of his store to open and close it again. A video that USA Today uploaded set clear that someone called the police on Stevenson.
NOTHING WAS WRONG
After the officers followed the "protocol" by verifying his identity, they apologized saying that it was a misunderstanding and left. Stevenson believed that the incident was racially motivated.
HE EXPERIENCED ANOTHER RACIST INCIDENT
Another clip shared by AJplus revealed that it was not the first racist incident the owner of the lemonade store called Gourmonade experienced. Soon after opening it, somebody kept writing "monkey juice" on the walls.
HIS FAMILY WAS AFFECTED
Even though the incident didn't escalate, Stevenson's family was deeply affected after that. He revealed that his nine-month-old son wouldn't let him go that night as if he knew something was wrong. His wife also had several nightmares, clearly worried about him.
NOTHING UNUSUAL
Stevenson pointed out that being questioned by police officers for no apparent reason was nothing new for him as a black man. However, it was new as a father and a husband.
Finally, the man said that neither his family nor any other family should go through what he experienced for no reason.
Unfortunately, it was not the first time that somebody called the police on a black person who was not doing anything illegal as there have been several similar incidents lately.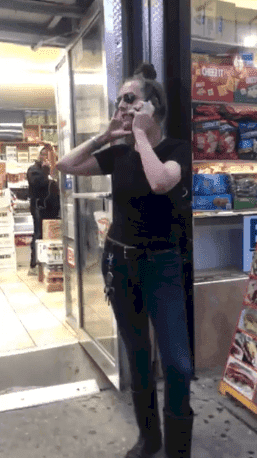 Source: Facebook/Jason Stovetop Littlejohn
A PREVIOUS INCIDENT
Earlier this month, Theresa Klein called 911 on a nine-year-old boy claiming that he "sexually assaulted" her in a Brooklyn store.
She said that the boy, whose name was not revealed, grabbed her behind while in the store and his mother did nothing but yell at her. After a heated discussion in front of the store, the boy and his family left.
A CCTV recording later set cleat that the child didn't touch Klein and that she probably felt his backpack as had to make room so that the other people who were getting into the store could pass.
Please fill in your e-mail so we can share with you our top stories!