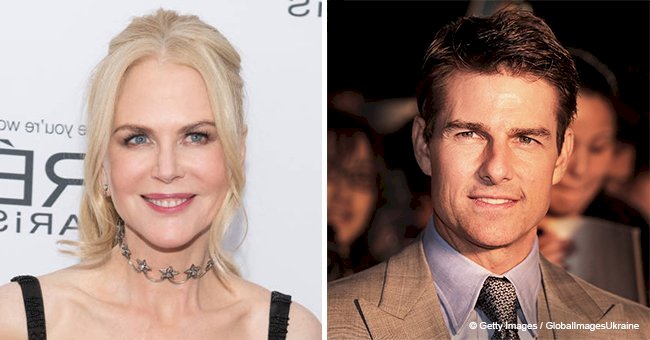 Nicole Kidman made a rare confession regarding her 11-year marriage with Tom Cruise
During an interview, Holly Millea from New York Magazine speaks to Nicole Kidman for its Women and Power series.
Published on October 15, 2018, Nicole Kidman talks about her marriage to Tom Cruise, revealing why she doesn't like to talk about the subject.
I'm married to the man who is my greatest love, Keith Urban, and it almost feels disrespectful, so being married to Tom Cruise at 22 years of age is something I'm always reluctant to talk about.
That said, we married when I was very young, and it definitely wasn't about power for me. I married for love, and it was protection from being sexually harassed with Cruise being the extremely powerful man that he is. Even Though I was working I was still very much cocooned.
When we divorced I was 32, 33, and it was almost like I had to grow up in some ways. And yes, I had #MeToo moments since I was little, but do I want those moments exposed in an article? No. They definitely come out in my work. I'm raw and open.
Read more on our Twitter account @amomama_usa.
I want to tap into my well of emotion and experience, and I'm not just talking about sexual harassment. I'm talking about death, loss, the full array of life. But for it not to be abused again it needs to be by the right people.
Currently I'm working on a movie with Charlize Theron and Margot Robbie about Roger Ailes, where I'm playing the role of Gretchen Carlson former Fox News anchor. Roger Ailes is the former founder and Chairman and CEO of Fox News, around which the movie centers.
Apart from her new movie, she has a full schedule, from singing duets with her husband for worthy causes and being there for him while on tour for the promotion of his new album and also recently having finished another movie called 'Destroyer.'
She plays a worn down detective that had to deal with disturbing events while undercover to infiltrate a criminal gang years before. The movie is all about intentional disorder with a featuring cast of Sebastian Stan, Bradley Whitford, Tatiana Maslany and Toby Kebbell and directed by Karyn Kusama. The movie is due to be released towards the end of the year.
Kidman married Keith Urban, 50, in 2006, with whom she shares two daughters. Faith Margaret, 7, and Sunday Rose, 10. With Tom Cruise, she also has two children, her son Connor, 23, and Isabella Jane, 25.
Nicole Kidman and husband Keith Urban celebrated International Day of the Girl on October 11 by collaborating on a duet. The initiative was created in 2012 by the United Nations to create an awareness of gender inequality. They chose a song performed by Keith Urban last year at the CMA awards called 'Female.'
Their daughters recorded the duet and posted on social media on Thursday where it shows them gathered around the piano as they sing:
"Sister, shoulder, daughter, lover/ Healer, broken halo, mother/ Nature, fire, suit of armor, soul survivor, holy water / Secret keeper, fortune teller, Virgin Mary, Scarlet Letter/ Technicolor, river wild, baby girl, woman child/ Female."
Nicole won the award for the Best Actress at the Golden Globes at the beginning of this year. She had definitely grown up becoming an accomplished individual and artist in own right.
Please fill in your e-mail so we can share with you our top stories!