Miley Cyrus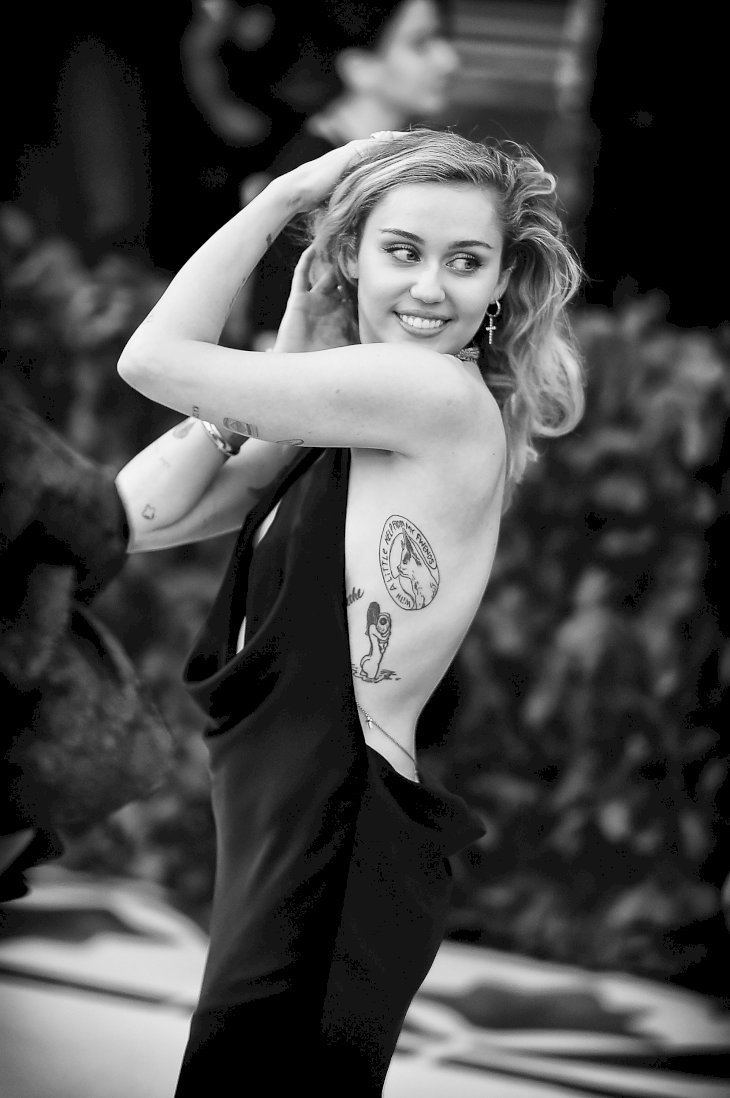 Content
| | |
| --- | --- |
| Full Name: | Destiny Hope Cyrus, now Miley Cyrus |
| Date of Birth: | November 23, 1992 |
| Place Of Birth: | Franklin, Tennessee, USA |
| Zodiac Sign: | Sagittarius |
| Age: | 25 years old |
| Height: | 1.65 m |
| Professions: | Singer, songwriter, actress |
| Famous As: | Daughter of Billy Ray Cyrus, Acting in Hannah Montana, and as a hit musician |
| Net Worth: | Approximately $200 million |
| Social Media: | Facebook, Twitter, Instagram, IMDb, Official Website |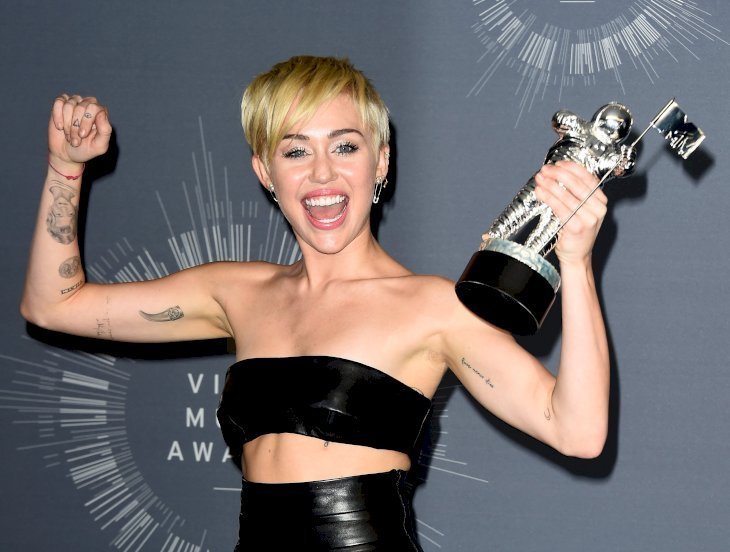 Who is Miley Cyrus?
Tennessee-born Miley Cyrus is an actress and singer. She is the daughter of country star Billy Ray Cyrus. She started acting when she was still a child and starred in Disney's hit show, "Hannah Montana" in 2004.
Cyrus is also a singer and has released several albums, including Breakout in 2008 and Can't Be Tamed in 2010. In 2013, she completely changed her image and became more risque. She then released the controversial song, "Wrecking Ball."
Early life:
On November 23, 1992, in Franklin, Tenessee, Billy Ray Cyrus and his wife welcomed their baby girl into the family. They named her Destiny Hope Cyrus.
She later legally changed her name to Miley. Miley was the nickname she was given as a baby because she was always smiling. As she grew up, she felt that the name fit her better than Destiny did.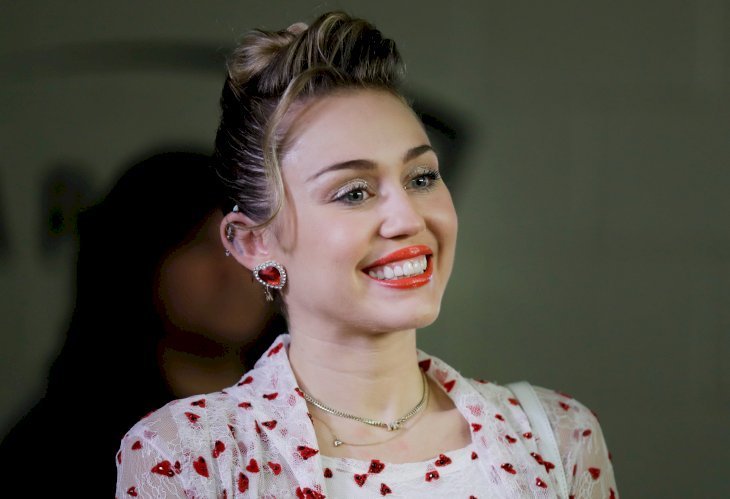 Miley Cyrus grew up near Nashville, Tennessee on a farm owned by her family. She has two siblings and three half-siblings. Four of her siblings are also in the entertainment industry. Miley Cyrus attended Heritage Elementary School until she started filming "Hannah Montana." During filming, she enrolled at Options for Youth Charter Schools and had a private tutor on set.
Raised as a Christian, Miley Cyrus was baptized in the Southern Baptist church in 2005. She wore a purity ring and attended church. In 2001, Miley Cyrus and her family moved to Toronto, Ontario, Canada. There she began taking singing and acting classes at the Armstrong Acting Studio. Her first appearance on television was alongside her father in the series, "Doc," and then in Tim Burton's "Big Fish" in 2003.
Career:
After her role in "Big Fish," Miley Cyrus auditioned for "The Adventures of Sharkboy and Lavagirl in 3-D," and made the final cut but decided to take the starring role in "Hannah Montana" instead. Not only was she acting in the series but Miley Cyrus also released a successful "Hannah Montana" soundtrack album in 2006.
2007 saw Miley Cyrus release a double album, "Hannah Montana 2: Meet Miley Cyrus", and launch a tour: "Best of Both Worlds." 
In 2008, Miley Cyrus released her first album away from the "Hannah Montana" mania, called "Breakout." The record was a huge hit and topped pop album charts.
In 2009 the autobiography, "Miles to Go," featuring previously unseen photos, family stories and "a look at her inner circle of loved ones," gave fans a look into Miley Cyrus' life. In the same year, she released the EP The Time of Our Lives, featuring the hit singles "Party in the U.S.A." and "When I Look at You."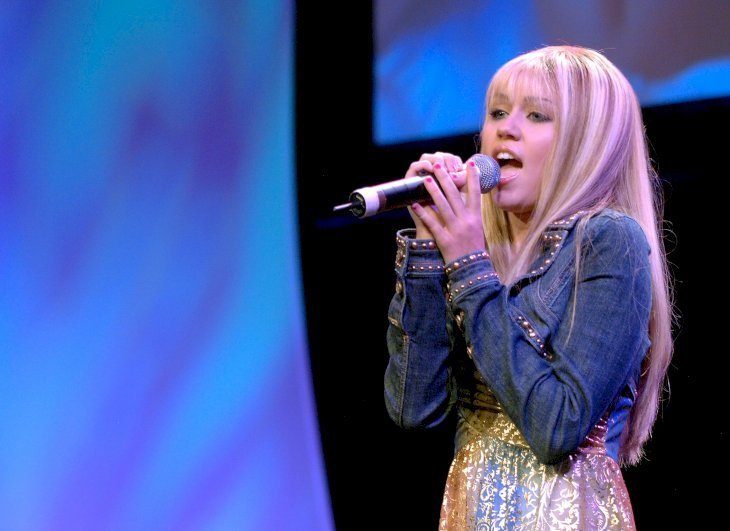 Her Disney channel success continued to flourish, and in April 2009 "Hannah Montana: The Movie" became a box office hit. Miley Cyrus capitalized on the success of the movie by releasing her new album in 2010. The album was called "Can't Be Tamed." She also starred in "The Last Song" opposite Liam Hemsworth.
The next few years saw Miley Cyrus distance herself from the Hannah Montana persona and her Disney image. She changed her style and stunned fans when she performed at the MTV Video Music Awards (VMAs) in August 2013. Miley Cyrus's raunchy performance of her single, "We Can't Stop," was a huge step away from the innocent girl who had played Hannah Montana.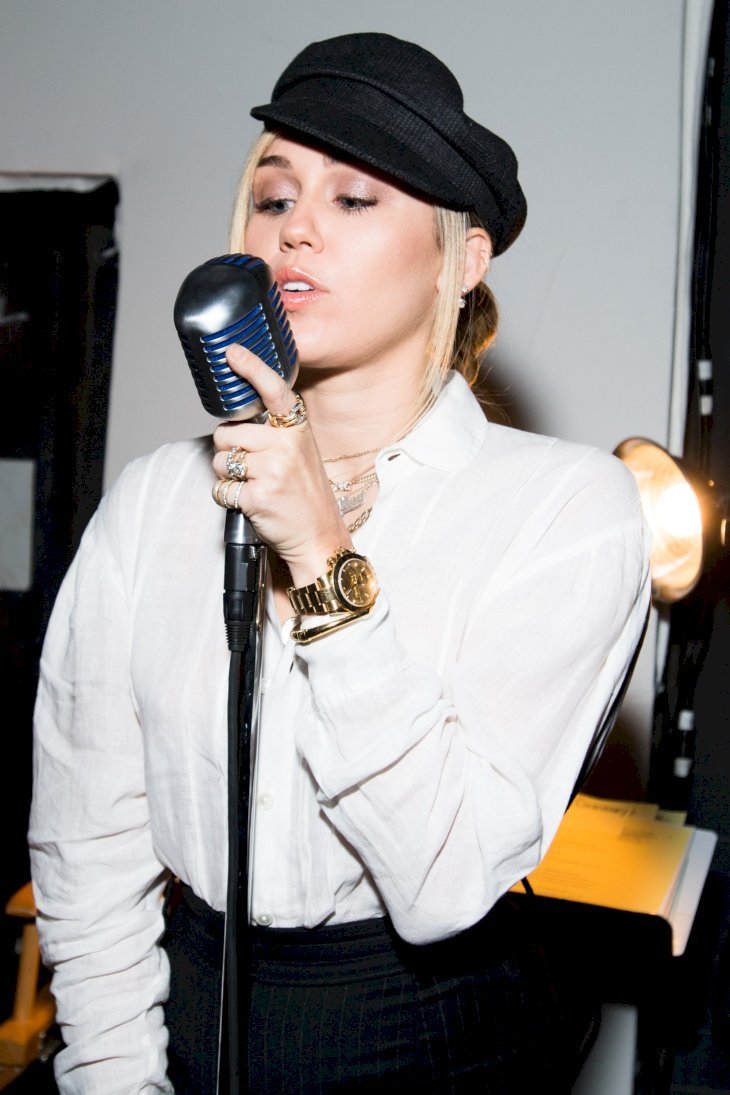 She then released the music video of  "Wrecking Ball," in which she appeared nude. The controversy worked in her favor and her album, Bangerz, released in October 2013, was a massive hit. Miley Cyrus resumed acting in 2015 when she starred as herself in "The Night Before and A Very Murray Christmas."
She then signed on to be a judge in Season 11 of the TV competition, "The Voice."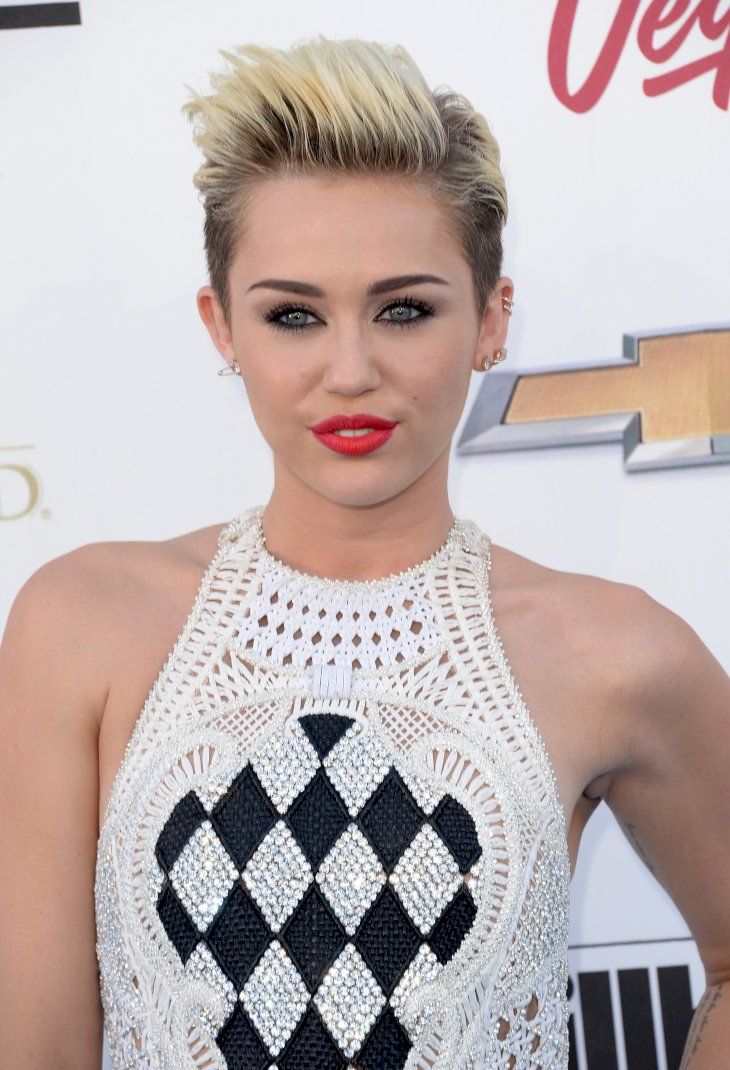 Personal life: 
Miley Cyrus has made headlines for her romantic life. She had a short affair with Nick Jonas in 2007 and was also linked to Justin Gaston, and Carter Jenkins, among others. 
Most notably, Miley Cyrus dated Liam Hemsworth for three years. In June 2012, they got engaged. However, a year later in September 2013, the couple broke it off. 
Eventually, they rekindled the relationship, but it has been kept relatively private.
Movies: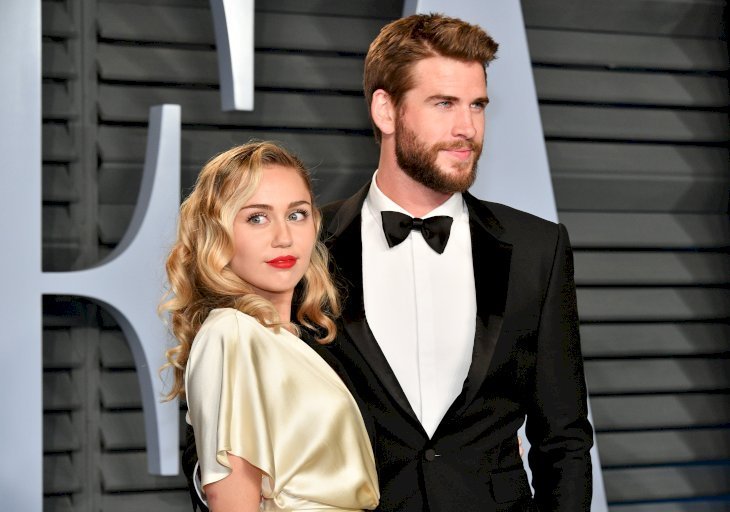 Albums:
"I don't want to be perfect, but I do want to be a role model. My mom always tells me that imperfections equal beauty. All of us are imperfect."  ~Miley Cyrus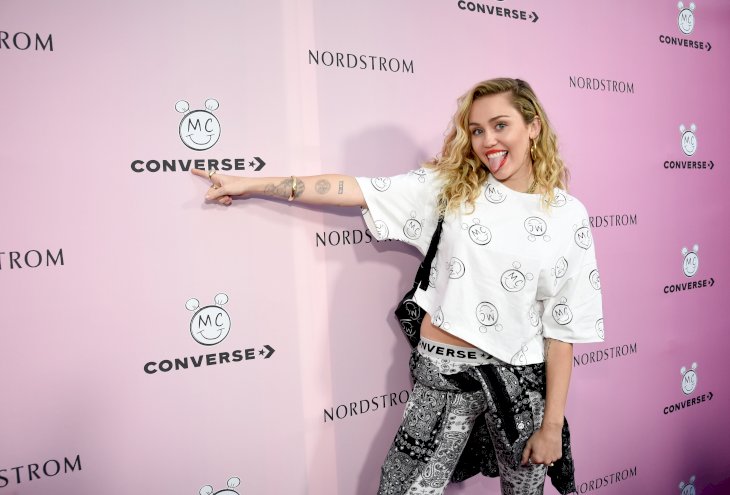 Awards:
Miley Cyrus has won many awards including:
2014:
VMA: Video of the Year for "Wrecking Ball" (2013) 
2013
Teen Choice Awards:   
Choice Summer Song for the song "We Can't Stop."
Choice TV: Female Scene Stealer for "Two and a Half Men" (2003) 
2012:
Teen Choice Award: Choice Female Hottie
2010:
Teen Choice Award: Choice Movie: "Hissy Fit for The Last Song" (2010) 
People's Choice Award: Favorite Breakout Movie Actress
2009:
Teen Choice Award:  
Choice Movie Actress: Music/Dance for "Hannah Montana: The Movie" (2009) 
Choice Movie Hissy Fit for "Hannah Montana: The Movie" (2009) 
Choice TV Actress: Comedy for "Hannah Montana" (2006) 
2007:
Teen Choice Award: Choice TV Actress: Comedy for "Hannah Montana" (2006) 
2008:
Teen Choice Award: Choice TV Actress: Comedy for "Hannah Montana" (2006) 
Young Artist Awards: Best Performance in a TV Series - Leading Young Actress For "Hannah Montana"
2009:
MTV Movie Award: Best Song from a Movie in "Hannah Montana: The Movie" (2009) for the song "The Climb."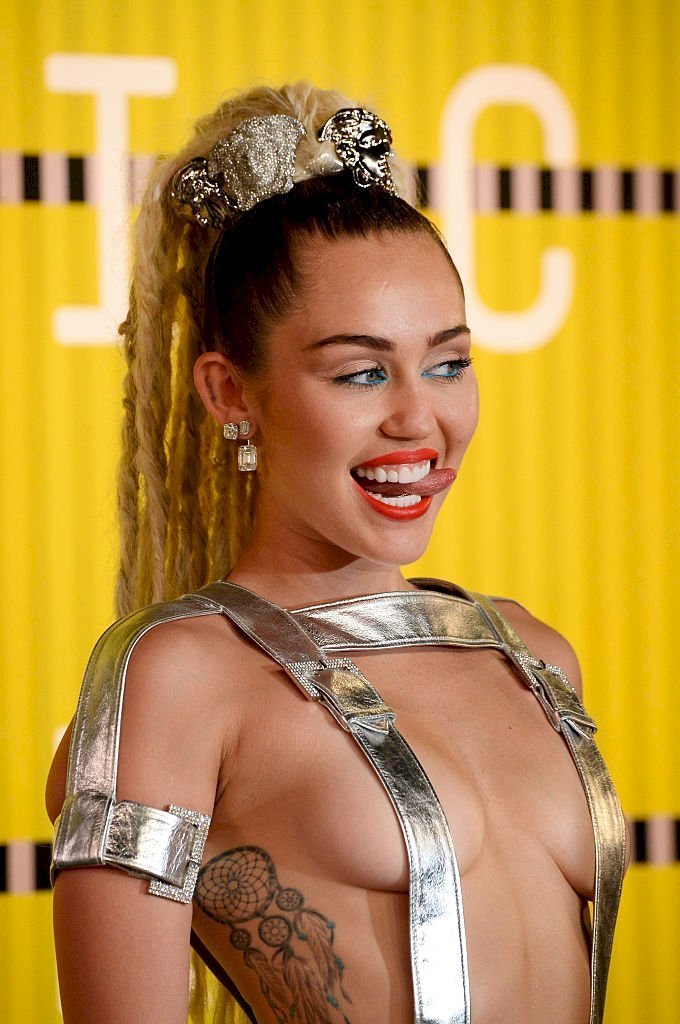 Trivia
She has many tattoos, including: 
one under her left breast that says "Just Breathe"
one on her ear that says "Love" 
a dream catcher on the right side of her ribcage under her arm
she has an outline of a heart on her ring finger on her right hand 
"BAD" on her middle finger 
an equal sign on her left ring finger
a cross symbol 
a slice of watermelon
an alien emoji
"karma" 
a peace sign
an eye on her left index finger 
on her side, she has a tattoo of her late dog and "With a Little Help from my Fwends" in a chat bubble.
on her wrists, she has an anchor and an Ohm symbol
on her arms, she has a Theodore Roosevelt quote, VIIXCI Roman numerals, Leonardo Da Vinci's rendition of anatomically correct hearts, crossed arrows, a sabertooth, a portrait of her grandma, Yoshimi, a cat, "love yer brain," and a crescent moon 
on her inner lip, she has the crying cat emoji
on her feet, she has "Rolling $tone" and a sugar skull