Groom went viral for unforgettable dance performance for his bride on their wedding day
Reggie Oliver, a dance instructor from Philadelphia, became an internet sensation after he and two groomsmen danced in front of the bride during the reception of his wedding.
In the video, Reggie appeared wearing black pants and a white shirt while slowly walking toward then 22-year-old Kiya, his wife. She was sitting in a chair a couple of steps away from him.
Soon after that, two groomsmen wearing similar outfits joined the dance floor and started dancing to a mix of four songs: Usher's "Superstar," Omarion's "O," Michael Jackson's "In The Closet," and Joi's "Lick."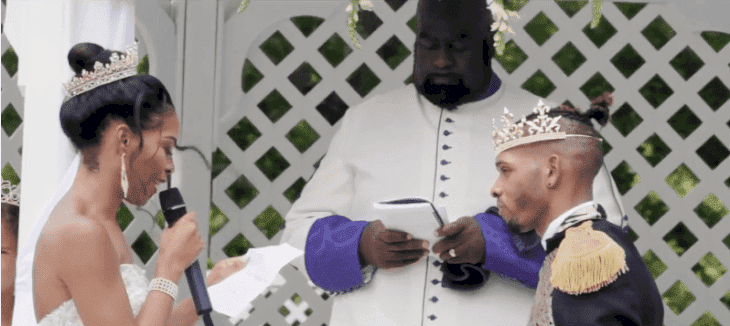 GETTING PRAISED
Reggie's moves captivated all his friends and family members who attended the wedding as they couldn't stop cheering them. Even though the presentation was flawless and all three dancers followed the choreography in the best possible way, there was a small problem.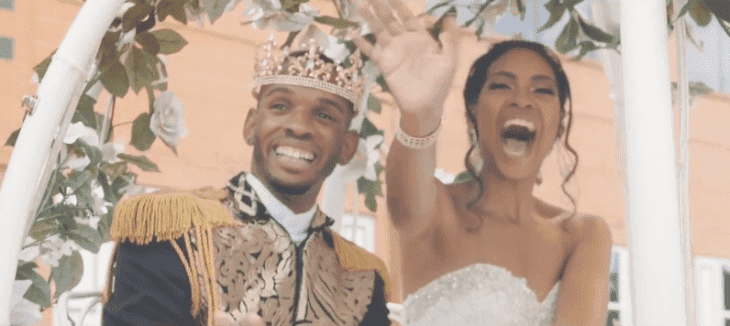 LOOKING FOR THE RING
When the Michael Jackson's part of their choreography ended, there was a brief break of a couple of seconds, so Reggie started looking for his wedding ring as it had flown off about a minute before.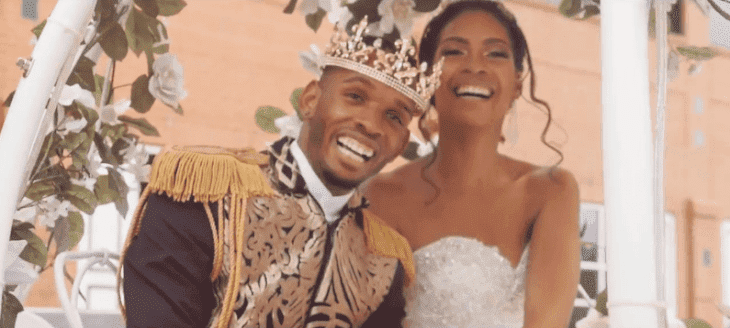 TAKING OFF THE GARTER
Reggie, then 25, danced the last part of the choreography alone as it was time for him to take off the garter from Kiya's leg, one of the many traditions at most weddings.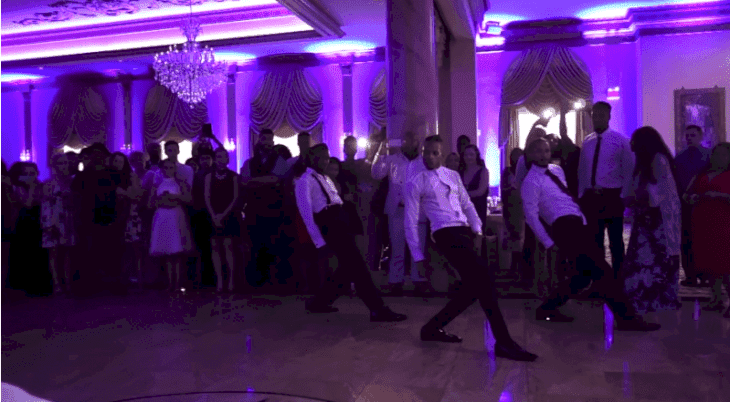 TALKING ABOUT THE PERFORMANCE
In an interview that Kiya had with Cosmopolitan, she revealed that it was one of the best dances he has ever done. It is important to mention that the bride is also a professional dancer.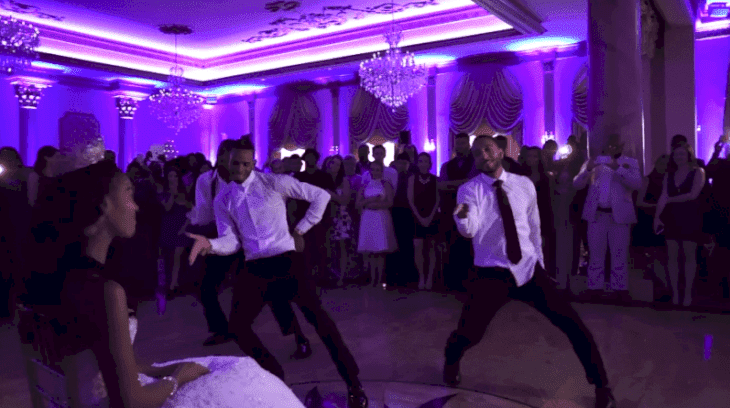 The proud wife pointed out that it was genuine and full of love, which made everything better. Apart from that, Kiya said that it was "really fun and surprising to watch."
ANOTHER VIRAL WEDDING DANCE
While Reggie's choreography was outstanding, he is not the only person who has set the dance floor on fire during the wedding reception as a heavily pregnant woman did the same.
A 45-second video that became viral in no time showed the bride entering a salon next to her husband wearing a beautiful sleeveless white dress and was holding the bouquet.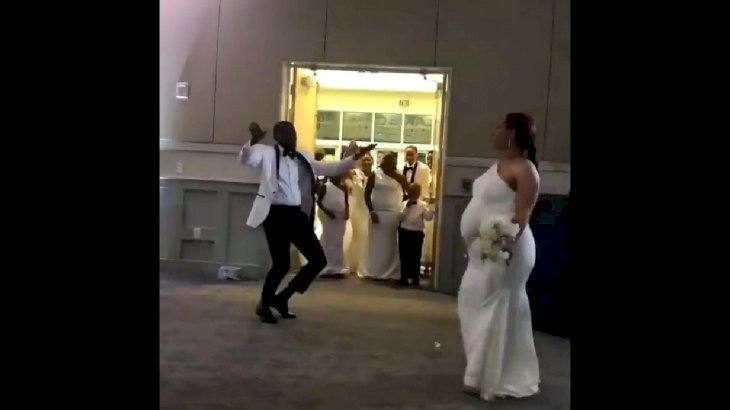 INCLUDING THEIR UPCOMING BABY
Soon after that, they started dancing while flashing their big smiles at the camera. During her presentation, the bride crouched down, twerked, and rubbed her belly while dancing to Starrkeisha's song "The Baby Mama Dance."
One of the most interesting aspects of the whole performance is that the song they chose was perfect as it was like if they included their baby, who was about to be born, in the celebration.