Sam Elliott: The unknown life of a most beloved actor
The actor has had so many roles in Western films that people sometimes forget what is behind this famous cowboy. In fact, his life story is so interesting that it sounds like something out of a Hollywood screenplay.
In 74-year-old Sam Elliott's 50 years career, the iconic actor has managed to become a familiar face and household name without ever feeling he has betrayed his art or his integrity. In the process, he has lived an amazing adventure.
Now that the star with the famous mustache is experiencing a kind of resurgence with roles in recent films and series that are exposing him to a young audience, it is a good time to go through some of his milestones.
Read more on our Twitter account @amomama_usa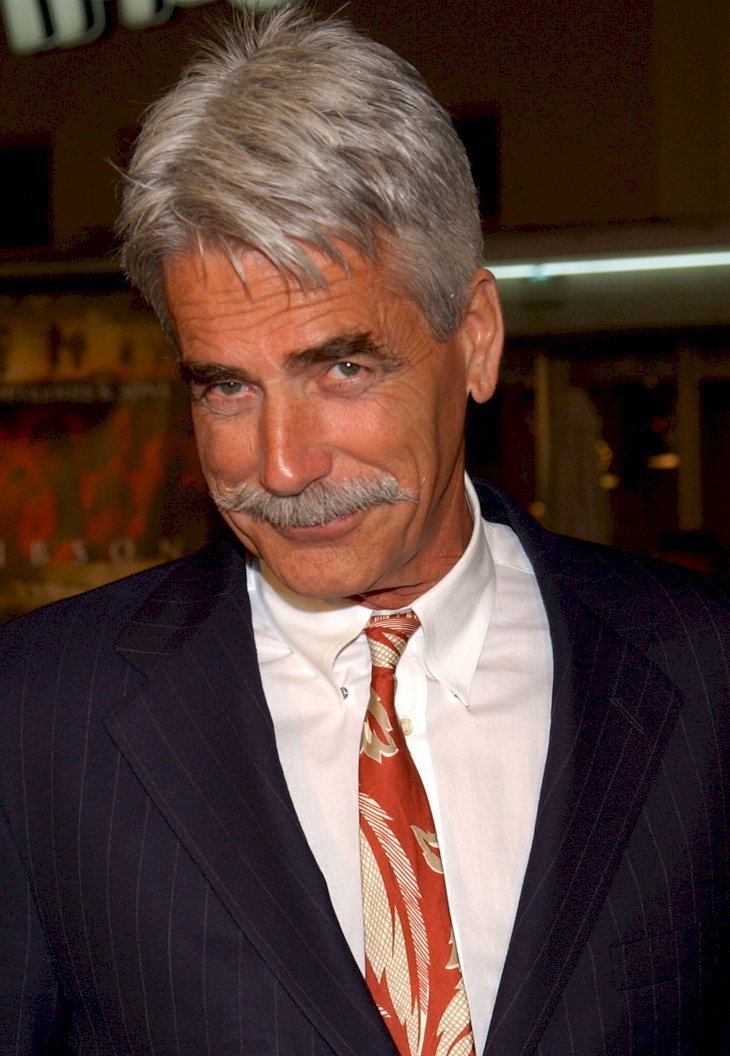 THE BEGINNINGS
Born in Sacramento, California, Elliott spent his high school years in Portland, Oregon, before going to college in Vancouver, Washington, where he was cast in a local production of the musical "Guys and Dolls."
Among the audience watching him on the play was a local journalist who wrote a review saying that Elliott should become a professional actor, which gave the future star the last impulse he needed to move to Hollywood in pursuit of his dream.
This was not to the liking of his father, and the relationship between the two suffered in consequence. His father died distanced from him, what made Elliot, who was 18 by then, want to prove to him that he could make it as a respected actor.
CHASING HIS DREAMS
Once in Hollywood, Elliott had to support himself in some way between auditions, and contrary to most aspiring actors, who frequently work as waiters, he made his living by working in construction.
Before landing the first of many roles as a cowboy in "Butch Cassidy and the Sundance Kid" (1969) he served in the California Army National Guard.
The western movie not only was his first appearance on the big screen, it also let him work with big stars like Robert Redford and Paul Newman, and it was while filming it when he first saw the woman he was going to marry.
THE LOVE OF HIS LIFE
Although Katharine Ross was the female star of "Butch Cassidy and the Sundance Kid" and she caught the interest of Elliott instantly, he never gathered the courage to approach her, and it wasn't until years later when they got together.
"I didn't dare try to talk to her then. She was the leading lady. I was a shadow on the wall, a glorified extra in a bar scene," Elliott said about his crush on Ross during the filming.
Almost ten years passed before Elliott and Ross worked together again, and this time the actor was in the leading role. With his newfound confidence, he made her fall for him.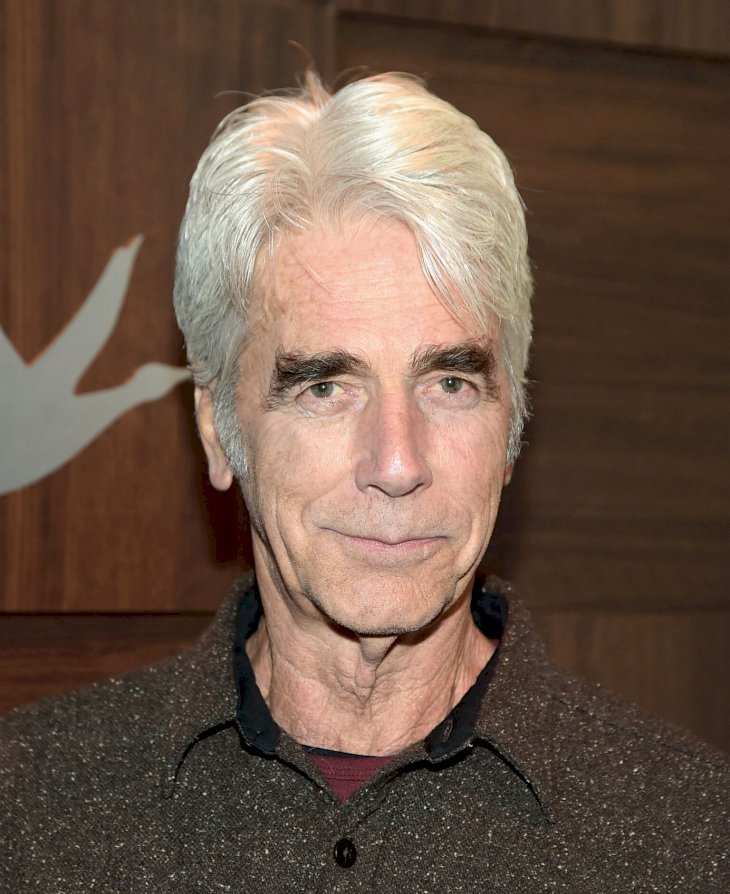 "The two things that I wanted in my life were to have a movie career and to be married, to have a family. And it's an embarrassment of riches that I've got both."
-Sam Elliott, NPR, June 29, 2017.
Like with any romantic story, the lovers had to face some obstacles before ending up together, Elliott and Ross' relationship was not free from controversy and low expectations from others.
Ross was married to Gaetano Lisi at the time she and Elliott fell in love. It was Ross' fourth marriage, and people never thought the couple was going to last, but they have stayed together ever since.
After dating for years, Elliott and Rose became husband and wife in 1984, and they soon welcomed their only child, daughter Clio Rose Elliott.
HE IS PROUD OF HIS COWBOY IMAGE
Sometimes actors become frustrated when they become associated with a certain kind of character. But Elliott has never been worried about being typecast as a cowboy.
Westerns are to this day his favorite genre; he also has great respect for the genre that made him famous and he believes in the values that these movies defend.
"I think it has something to do with integrity and a man's word and honor and all that kind of stuff––values, morality, all that kind of stuff that everybody looks kind of down their nose at," he said once.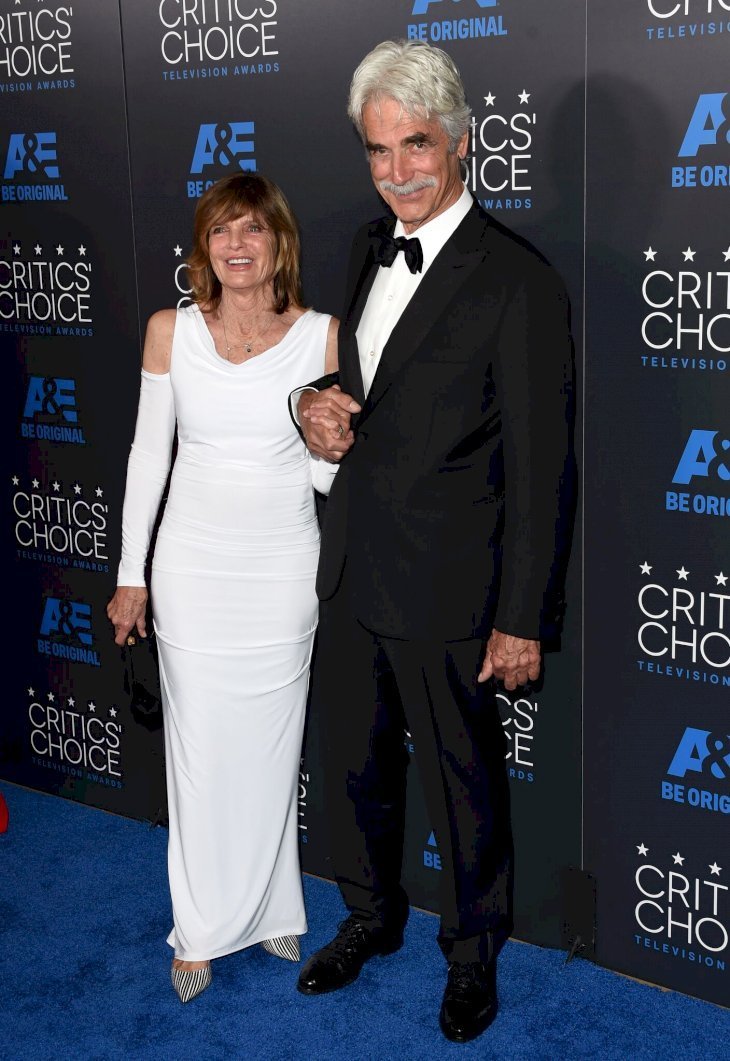 Elliott has contributed so much to the contemporary portrayal of cowboys that he was granted the rare honor for an actor of being inducted into the National Cowboy & Western Heritage Museum.
BUT HE IS NOT SO HAPPY ABOUT BEING A SEX SYMBOL
Since his breakthrough role in "The Legacy," where he appeared in a shower scene fully naked, Elliott has caught the attention of thousands of women and after he got together with Ross, who had been considered one of Hollywood's sexiest stars in her time, Playgirl labeled them "Hollywood's Sexiest Couple."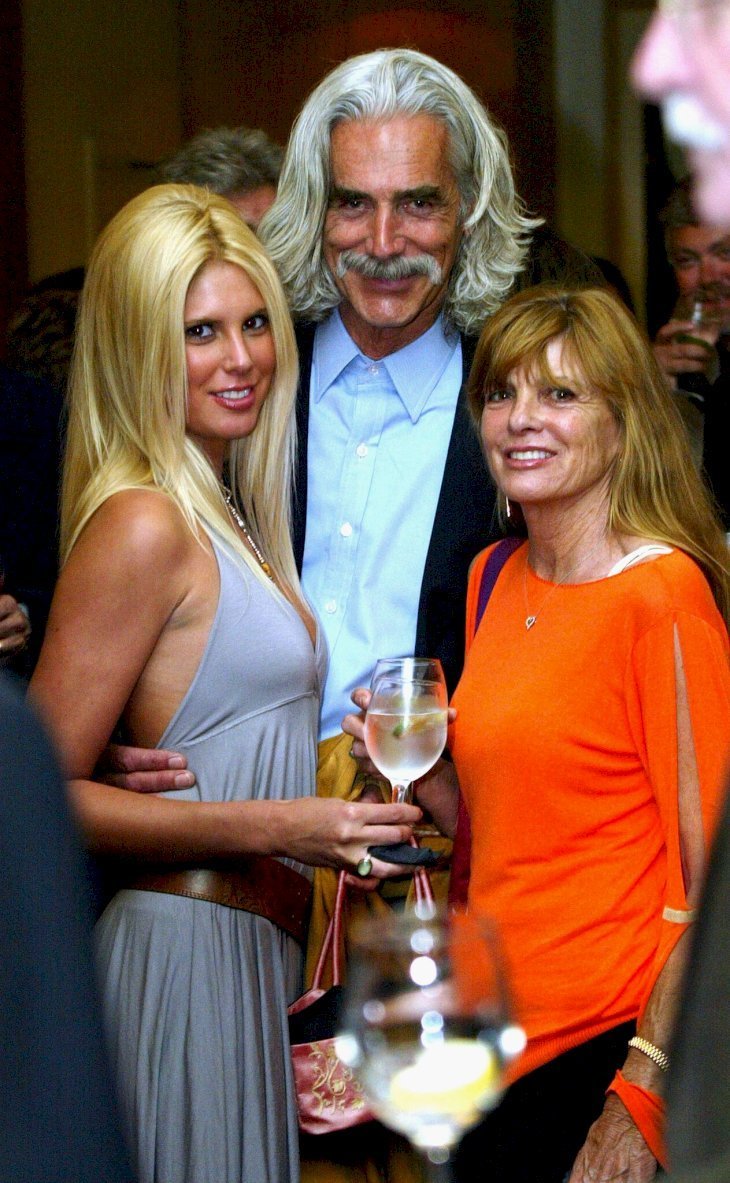 Ever since then, Elliott has been considered a sex symbol, something that he is not too excited about. "There's a great stigma that goes with that tag. I want to be Sam Elliott," he said.
WHAT IS HE UP TO?
After a prolific and satisfactory career, Elliott spent some years in a relatively low profile, but he has worked in several projects recently, proving that he is still relevant.
In 2017, the star produced and starred in Netflix's "The Ranch" and he shared the screen once again with his beloved wife in "The Hero."One of his latest appearances is his role as "Bobby" in the 2018 remake of "A Star is Born" where he co-starred with Bradley Cooper and Lady Gaga.
In a funny note, Elliott, who is as famous for his deep voice as he is for his legendary mustache, appeared in "The Late Show with Stephen Colbert" and gave some of Lady Gaga's most famous lyrics the "Sam Elliott treatment."
Sam Elliott's life story is an inspiration to anyone who wants to go after his or her dreams, and he is grateful enough to acknowledge that he has more than he could ever dream.