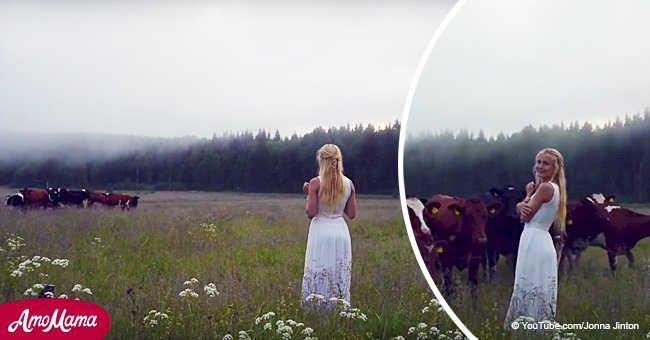 Woman starts singing an ancient song and cows' reactions to her singing quickly goes viral
A young blogger named Jonna Jinton used an ancient and haunting Scandinavian herding call called "kulning" to gather a group of cattle home from the pasture, and the cow's reactions became a viral sensation.
In the viral YouTube clip, Jinton can be seen making full use of kulning to ask for the presence of the cows, who are best known for being normally inquisitive and suspicious.
As soon as the cows heard the sound of Jinton's voice, they immediately come to see what's happening.
Jinton explained why she was out calling to the cows on her birthday.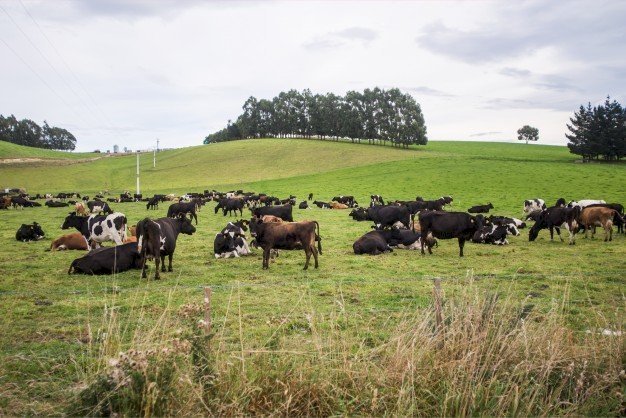 Source: Freepik
Follow us on our Twitter account, @amomama_usa, to learn more and scroll down to watch her videos below.
"The cows came running and I loved the feeling… although they also took with them millions of tiny gnats and mosquitoes," the Swedish artist wrote on her blog site. "But the feeling of getting to stand there and share a moment with the cows was unbeatable. Not to mention the finish."
WHAT IS KULNING?
Kulning is an ancient singing technique used by ladies on the Scandinavian Peninsula to call herds of cattle down from mountain pastures, according to Oddity Central.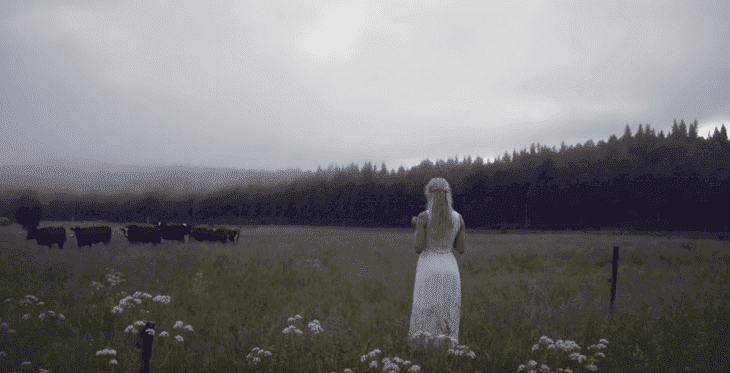 Source: YouTube/Jonna Jinton
They also used it as a form of communication as its high-pitch sounds could be heard through very far distances.
Now, kulning is still used in secluded towns in Sweden and Norway.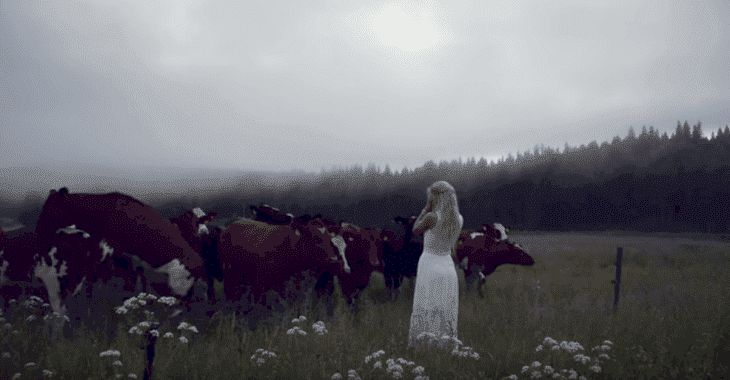 Source: YouTube/Jonna Jinton
Kulning became known in 2016 after Jinton took to YouTube to share a video of herself using it.
Jinton has been posting kulning videos on her YouTube channel and Facebook page ever since.
In one of her excellent video, she said, "I sang for the cows one last time before they had to go back to the farm for the winter. I always feel a sorrow when they leave in the autumn. Since May they have been here on the fields, bringing some life to our little quiet village with only 10 inhabitants in the middle of the northern woods."
Jinton added, "The sounds of cowbells in the quiet evening is one of the best sounds I know. And I love the feelings of seeing them running towards me as I sing. Especially when I see my favorite cow, Stjärna (star). She is always the first one coming. I already miss them so much."
Since she uploaded her kulning videos, she has received millions of views.
MORE EXAMPLES OF JINTON KULNING
What can you say about this singing?
Please fill in your e-mail so we can share with you our top stories!