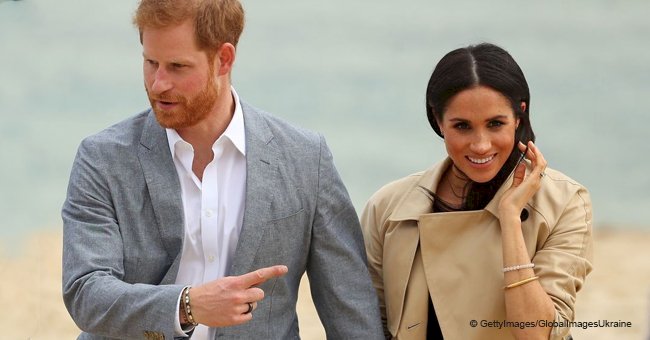 Prince Harry impressed Internet with mystical ring and here's reason behind it

A mysterious ring has been spotted on Prince Harry's right hand but speculation can finally be laid to rest.
Shortly after Meghan Markle and Prince Harry's arrival in Australia people started noticing that Prince Harry is wearing a new item of jewelry. He is known for wearing jewelry that has sentimental meaning to him, but this was something different. A black band on the ring finger of his right hand.
Speculation spread across the internet like wildfire over what it could be, and its possible meaning and purpose, however this particular type of ring has significant meaning and claims to be the world's most advanced wearable.
It's called the Oura Ring and is a sleep and activity tracker that pairs up with your smartphone to give you accurate data readings of body temperature, blood volume, heart rate, and movement.
Read more on our Twitter account @amomama_usa.
Prince Harry is wearing the titanium ring that comes in two different styles and four colors. These rings retail from $299,00 - $999,00 and have won the Red Dot Award Communication Design for 2018 for high-quality design and creativity, while also receiving the Red Dot Award for Product Design earlier in 2018.
The device could come in fairly handy with the pair's baby on the way.
When it comes to wearing sentimental jewelry, Prince Harry has been seen wearing the bracelet since his school years during exams, on trips and even at the polo. He is believed to have acquired it shortly after his mother, Princess Diana died in August 1997 during a trip to Africa, wearing it in tribute to her.
The trip was spontaneous and Prince Harry recalls:
"I first came to Africa in 1997, straight after my mum died. My dad told my brother and me to pack our bags — we were going to Africa to get away from it all."
He is also seen wearing various metallic bangles and beaded bracelets on occasion.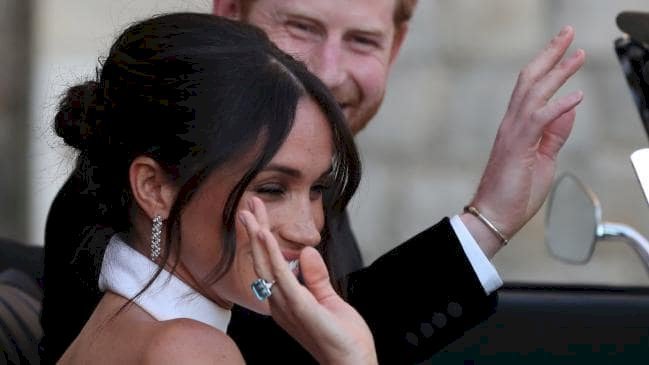 Source: Getty Images
It would appear that Meghan Markle is just as sentimental has husband Prince Harry. As per custom, Meghan had something borrowed, something old, and something blue.
Her 'something blue' turned out to be a piece of blue fabric, taken from the dress she wore when she and Prince Harry had their first date and had it sewn into her wedding gown. Meghan 'borrowed' the Queen Mary's diamond bandeau tiara, which held the veil in place.
It is apparent that Meghan and Prince Harry are similar in many ways, their sentimentality but also their attentiveness towards a healthy lifestyle, as seen by Prince Harry sporting the Oura ring, while Meghan practices regular yoga and being mindful about what she eats.
Please fill in your e-mail so we can share with you our top stories!