Optical illusion of woman goes viral, leaving people baffled over which body part pic is showing
People on the internet love a good optical illusion that can defy their senses. And this picture of a woman posted to Twitter has left people baffled and confused, as many can't figure what body part she's showing.
Back or neck? Thousands baffled by optical illusion as they attempt to work out what they're looking athttps://t.co/tBtq4gNz9b pic.twitter.com/3pV83BBU1r

— The Mirror (@DailyMirror) October 13, 2018
The photo posted by user @LilMaarty seems to show the back of a woman's head with short hair and a long and stylized neck. However, people soon found out that wasn't the case, after reading the tweet's caption, which says: "Why tf I thought this was her neck."
Netizens then started to try and figure out what they were seeing, and while some were finally enlightened, many still can't see anything else but a neck.
Wait, what?https://t.co/F0cu9j8C78

— The Chronicle (@ChronicleLive) October 14, 2018
The bizarre photo becomes quite clear once you stare intently at it. It shows a woman sitting on the floor, with long curly hair flowing down her bareback.  
But even after some users revealed the truth behind the pic, there are still a lot confused and that claim that's definitely a woman's neck, and there's no way an adult woman has such a "slim back."
Why tf I thought this was her neck pic.twitter.com/4gMnOlTegc

— Marty Mula ➐ (@MartyMula_) October 7, 2018
One baffled user wrote "'Been staring for five minutes, and if it's not a neck I'm stupid," and another added, "It took me a min cause I was like dang she got a bob, but then I realized it was her back."
Another even admitted that she was even more confused because no matter how she looked at it, after two seconds the photo stopped making sense.
"Lol, I see the back for like two seconds and then go right back to seeing it as a neck. Imma stop looking."
Me staring for a good 5 min trying to see how it's not. pic.twitter.com/c3CQGAGHJ5

— Dré ☀️✨ (@SunnieDre) October 7, 2018
Since it was posted last Sunday, the optical illusion has been shared more than 32,000 times on Twitter, as people keep on spreading the picture trying to trick their friends with it.
BEACH OR DOOR
Is not the first time that an optical illusion has the internet going crazy. There was also the pic of the blue or golden dress, in which people couldn't agree on the color of the garment. And there's also the beach or door optical illusion.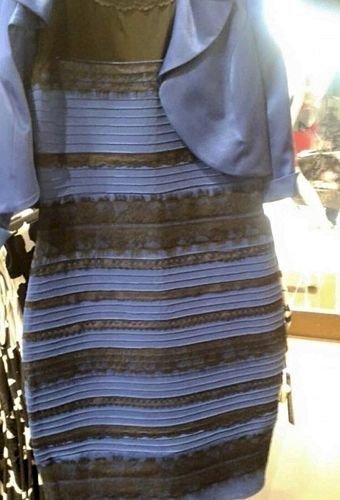 A photo shared by Twitter user Rebecca Reilly has people debating for weeks if they saw the pic of a blue and green doorframe or a snap of a beach turned on the side. Some people went far to prove their point of view, signaling with circles that there was a door handle to prove it was a door, or clouds and waves to prove it was a beach.
Is this a door or a beach??? Hahahaha😖🙄 pic.twitter.com/f4DZ7MZzGy

— ʀᴇʙᴇᴄᴄᴀ ʀᴇɪʟʟʏ (@rxbxccarxilly00) August 24, 2018
Reilly finally put an end to the debacle when she shared her original photo. It turns out, it was a beach all along, but she had edited out the people on the sea to make the optical illusion more effective.
Itsssssss aaaaaa pic.twitter.com/LhG5dTDj2e

— ʀᴇʙᴇᴄᴄᴀ ʀᴇɪʟʟʏ (@rxbxccarxilly00) August 27, 2018