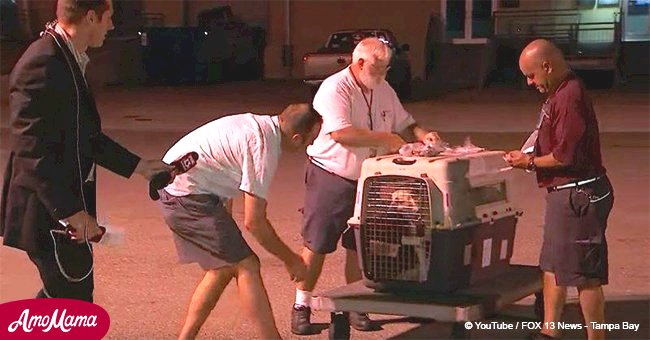 Soldier is afraid the pet he adopted in Iraq won't remember him until he opens her cage
Medevac pilot Nick Pierzchalski was initially scared Airys the dog wouldn't recall him. However, when he opened the cage, the dog's tail instantly started wagging.
In June 2017, Pierzchalski was reunited with Airys, a one-year-old shepherd mix he had first met in Iraq. The emotional moment was covered by Fox News 13.
Airys was a little dog when Pierzchalski first met her. The poor animal ran up to him and his fellow soldiers and began playing with them. Pierzchalski then built Airys a kennel in their hangar.
"It brought great morale to me and the whole group felt like a piece of home," the soldier told Fox News 13. "She'd hang out with us. She was constantly with us."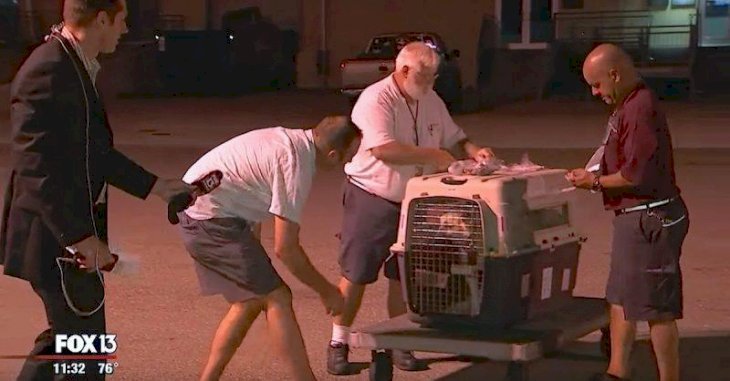 Source: YouTube/Fox News 13
Follow us on our Twitter account, @amomama_usa, to learn more and scroll down to watch the video below.
However, Pierzchalski's deployment came to an end in March 2017. He was forced to leave Airys behind and went home to the United States.
Pierzchalski never stopped thinking about the dog. He wanted to get her to Florida. One day, he decided to contact SPCA International, who runs a program called Operation Baghdad Pups.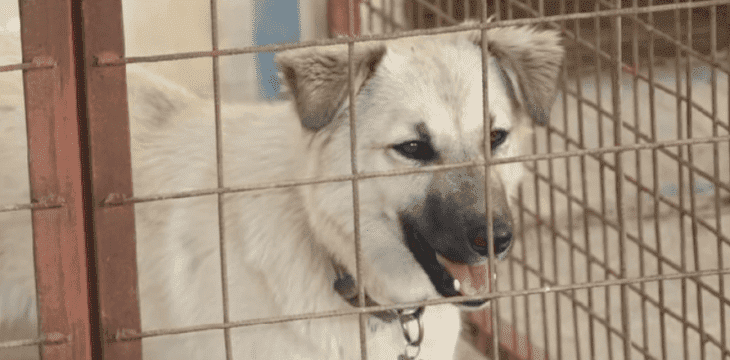 Source: YouTube/Fox News 13
Since 2008, the foundation has rescued more than 640 animals and reunited them with members of the US military.
Pierzchalski's dream of reuniting with Airys turned into a reality after SPCA International collected Airys from Iraq and got her onto a plane to the United States.
Three months after leaving Iraq, Pierzchalski went to Tampa International Airport, where Airys was waiting.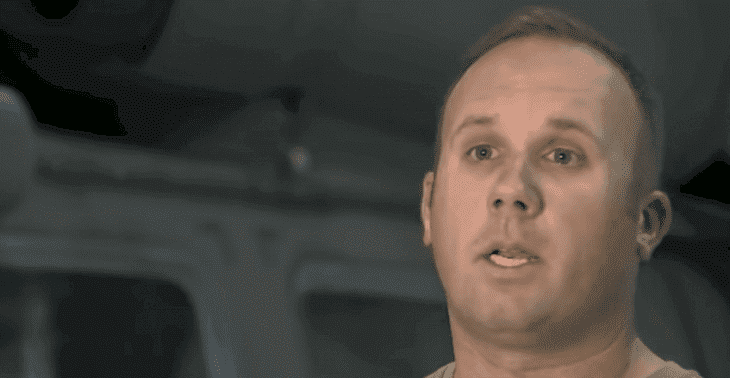 Source: YouTube/Fox News 13
In the video, Pierzchalski can be seen watching as an airport employee wheeled Airys' travel crate over to him.
He then crouched down in front of the travel crate and said hello to Airys. Both the soldier and the dog were so excited to see each other again.
"I can't even put it on words, I really can't. I didn't think I was going to get her home. She remembers! I was nervous she wasn't going to remember but she obviously does," said Pierzchalski.
Rainey had escaped and ran away from home. The dog then wound up in a shelter somewhere in northwestern New Mexico.
With the help of the vets, who scanned Rainey to check if she had a microchip to find out her owner, the dog was finally reunited to Williamson.
Rainey's reaction upon seeing Williamson was priceless. She ran towards him in excitement as she wagged her tail enthusiastically.
Please fill in your e-mail so we can share with you our top stories!