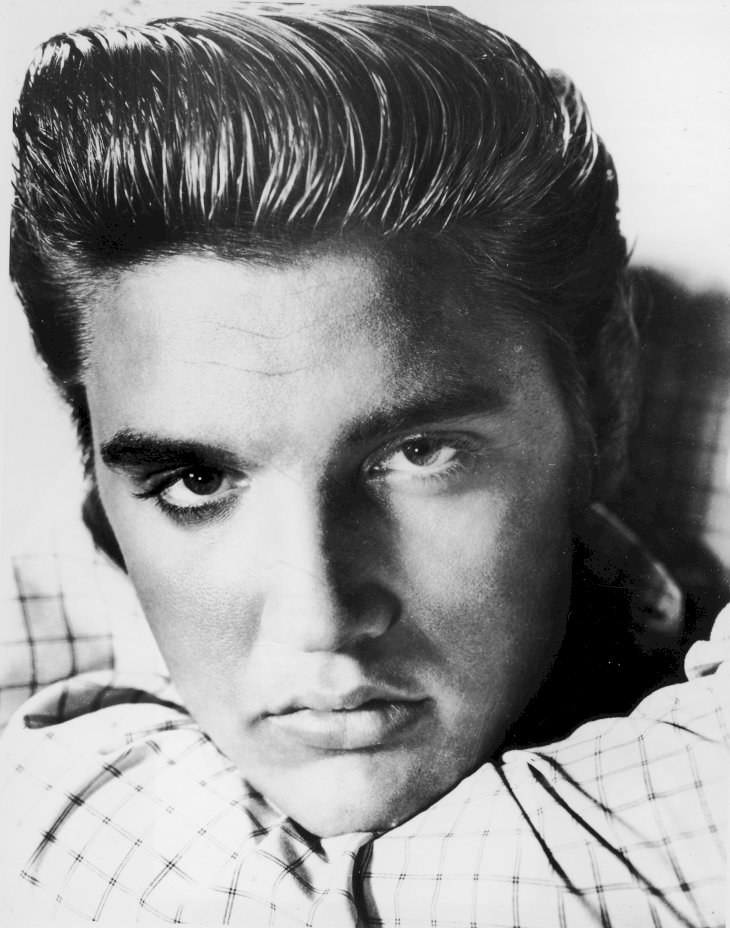 Elvis Presley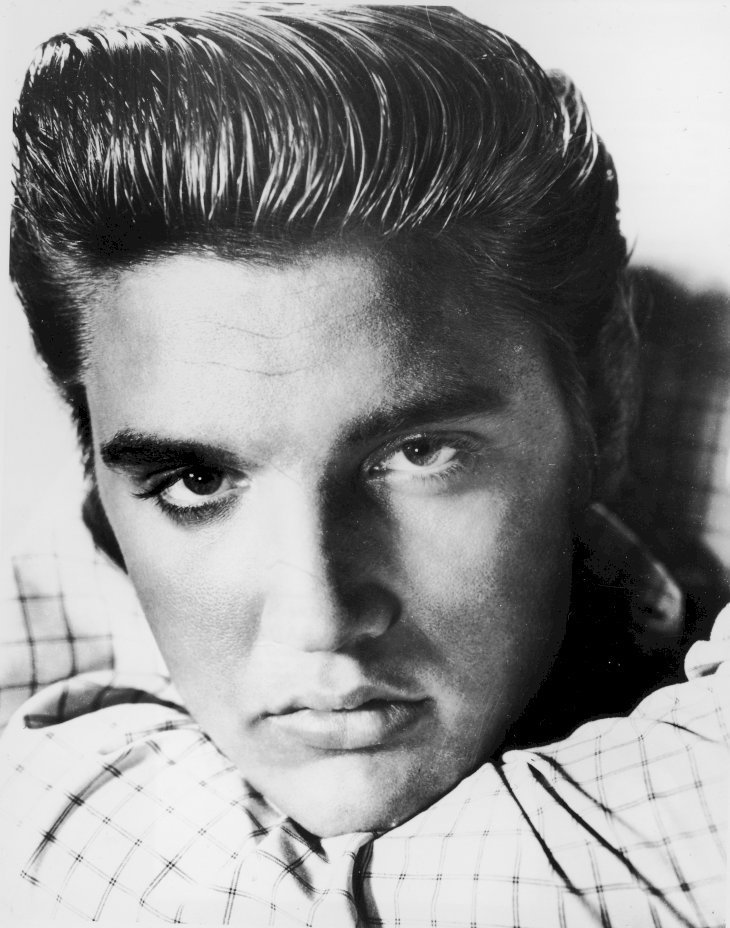 Getty Images
Content
Who was Elvis Presley?
Elvis Presley was born in Tupelo, Mississippi and grew up in a very humble household. He became one of the most world-renown names in rock 'n' roll. Around the mid-1950s, Presley was a household name and could be heard on every radio station.
He also appeared on TV screens and even on the silver screen. In 1977, Presley died from a heart attack, but even after his death, he is still as popular and well known.
Early life:
Presley was born on January 8, 1935, in Tupelo, Mississippi. His parents were Gladys Love Presley (née Smith) and Vernon Elvis Presley. They lived in a two-room shotgun house built by his father. Presley had an identical twin, Jesse Garon Presley, who was delivered 35 minutes before him and was unfortunately stillborn.
Presley had a good relationship with both his parents. The family was part of the Assembly of God church, and that was where Presley initially fell in love with music.
His mother assumed the position of the head of the house as his father often changed jobs and showed very little ambition to improve their situation. The family relied on help from neighbors and government food assistance to get by every month.
After Vernon Presley was found guilty of altering a check written by his landowner and sometime employer, the Presley's lost their home in 1938. Presley and his mother moved to live with relatives while his father was jailed for eight months.
In September 1941, Presley started first grade at East Tupelo Consolidated. He was an average student and was encouraged to enter a singing contest by his teacher after he impressed her with a rendition of Red Foley's country song, "Old Shep" during morning prayers. The competition, Presley's first public performance, was held at the Mississippi–Alabama Fair and Dairy Show on October 3, 1945, and Presley was placed fifth.
Then Presley received his first guitar for his birthday, and during the following year, his two uncles and the new pastor at church taught him the basics of playing guitar.
In September 1946, Presley started studying at Milam for sixth grade. He kept to himself and was regarded as a loner. The following year, he started carrying his guitar to school every day. He spent his lunch breaks playing guitar and singing. He was often teased and called the "trashy" kid who played hillbilly music.
The family now lived in a predominantly African-American neighborhood, and Presley was a devotee of Mississippi Slim's show on the Tupelo radio station WELO. He became friends with Slim's younger brother and often went to the station with him. Slim taught Presley chord techniques, and Presley became his protégé.
When Presley was twelve years old, Slim scheduled him for two on-air performances. The first time Presley was overcome with stage fright, but he succeeded the second time.
When the family moved to Memphis, Tennessee in November 1948, they stayed in a rooming house. They were given a two-bedroom apartment in the public housing complex, Lauderdale Courts, and Presley attended L. C. Humes High School. In eighth grade, Presley received only a C in music and was often bullied at school.
In 1950, Lee Denson began teaching Presley more about guitar playing. They, with three other boys, began playing music together around the Courts. In September that year, Presley started working as an usher at Loew's State Theater.
During his junior year, Presley developed his signature style; grown-out sideburns and hair styled with rose oil and Vaseline. In his senior year, he started wearing flashy clothes from Lansky Brothers. After overcoming his stage fright, he competed in Humes's Annual "Minstrel" show in April 1953. His performance stunned his classmates, and he became immensely more popular at school.
Presley could not read music and received no formal music training. He played and studied music just from listening to it. He learned all of Hank Snow's songs by heart and loved country singers, including Roy Acuff, Ernest Tubb, Ted Daffan, Jimmie Rodgers, Jimmie Davis, and Bob Wills.
One of his favorite performers was the Southern gospel singer, Jake Hess. Presley was also known to adore the music of African-America gospel singer, Sister Rosetta Tharpe. As a result, many of Presley's songs were inspired by African-American musicians such as Arthur Crudup and Rufus Thomas.
When he graduated from high school in June 1953, Presley decided to pursue a career in music.
Career:
In August 1953, Presley went to Sun Records with the intention of paying for a few minutes of studio time to record a two-sided acetate disc: "My Happiness" and "That's When Your Heartaches Begin." According to Presley, the CD was to be a gift to his mother. After he had recorded, Sun boss Sam Phillips asked Keisker to note down the young man's name.
In January 1954, he recorded a second acetate at Sun Records, but nothing came of it. Shortly after he had an audition for a local vocal quartet, the Songfellows, but did not make it.
In April that year, Presley started working as a truck driver for the Crown Electric company. After playing a few local gigs, his friend Ronnie Smith suggested he contact Eddie Bond, leader of Smith's professional band. However, Bond rejected Presley after an audition.
It was only a year later in 1955 that Presley began to develop a fan base who was drawn to his unusual musical style, provocative gyrating hips, and good looks. As a result, he signed with RCA Records after his manager, Colonel Tom Park, brokered a deal with them.
This set Presley up for success and resulting in his first No. 1 single with "Heartbreak Hotel." This was followed shortly after by his album, Elvis Presley, which was also a massive hit. Presley scored a movie contract with Paramount Pictures after the success of his album in 1956.
Presley quickly became a household name as a musician and actor. He first made an appearance in "Love Me Tender" in 1956, and the film was a box office hit.
In 1957, his career was put on hold when he received a draft notice for the military and was inducted into the Army the following March. Just before Presley left to serve in Germany, his mother died, and he was granted leave to go to Memphis for the funeral.
He served in Germany for a year and a half. During his time in the army, Presley was introduced to amphetamines by a sergeant and became hooked on them. While in Germany, he also met Priscilla Beaulieu, who was 14 at the time. Priscilla Beaulieu would later become his wife.
In 1960, after leaving the Army, Presley resumed his career. He made a quick comeback and released the chart-topper soundtrack for his film, "GI Blues." He also acted in "Blue Hawaii" in 1961, "Girls! Girls! Girls!" in 1962, and "Viva Las Vegas" in 1964, to name a few of his films.
His films were a mixed bag with critics and audiences but usually sold well. Unfortunately, towards the end of the 1960s, Presley was starting to lose his box office appeal. However, his first TV special in 1968 proved he was still the "King of Rock 'n' Roll," with his stunning performance and is often called the "68 Comeback."
During the 1970s, Presley's personal life was in turmoil. However, he remained popular and performed at a concert in June 1977, in Indianapolis, Indiana. After the concert, he returned home to his Memphis mansion, Graceland, to prepare for another tour. Unfortunately, the concert never realized, and the 1977 concert would be his last.
Personal life:
Presley met Priscilla Beaulieu while in Germany with the military. They dated for seven-and-a-half-years before they eventually tied the knot in 1967. A year later the happy couple welcomed their only daughter, Lisa Marie Presley, into the world.
Unfortunately, this joyous time would not last, and by 1970 Presley's marriage began to fall apart. In 1973, the couple divorced, and Priscilla Presley received custody of their daughter. At the time, Presley was struggling with drug addiction, weight problems, and a destructive lifestyle. His lifestyle caught up with him in the fall of that year, when he was hospitalized for drug-related health problems.
On August 16, 1977, Elvis Presley died from heart failure, at the age of 42. His death was caused by his prescription drug addiction, and he was buried on the Graceland property.
Movies/Series:
Awards:
1960
Winner - Sour Apple - Least Cooperative Actor
Received a star on the Walk of Fame
1966
Winner - Sour Apple - Least Cooperative Actor
Winner - Golden Laurel for Musical Performance, Male in "Tickle Me" (1965)
1967
Winner - Grammy for Best Sacred Performance
1971
Winner - Grammy - Lifetime Achievement Award
1972
Winner - Grammy for Best Inspirational Performance
1986
Winner - Rock and Roll Hall of Fame Trophy - Performers
2008
Winner - Walk of Fame Star Guitar - Artist
"The image is one thing and the human being is another. It's very hard to live up to an image, put it that way." ~ Elvis Presely
Trivia:
Earned a black belt in karate in 1960
Won three Grammy Awards, all for his gospel music
His hair color was blonde until his early teens. As he got older, his hair became darker. By the time he had his hair cut for the army at age 22 its natural color was dark chestnut (according to Charlie Hodge, who served with him in the military)
Had initially been considered for the Kris Kristofferson role in A Star Is Born (1976), but Elvis turned it down because his manager, Tom Parker, refused him permission to act in a movie where he wouldn't have top billing. Also, he didn't like the fact that the producer, Jon Peters, was utterly unknown.
Owned a pet chimpanzee called "Scatter"
Has more multi-platinum album sales than any other performer, with 12 albums selling over two million copies
Please fill in your e-mail so we can share with you our top stories!