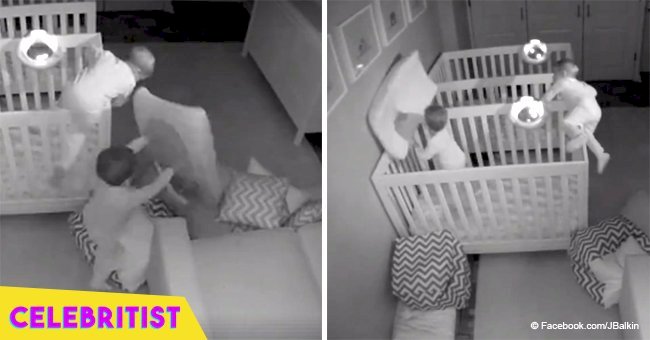 Twin toddlers escape from cribs to have overnight party in viral timelapse video
One toddler is work enough, but when you have two? Good luck! In the adorable video found below, two parents showed the world what it's like to have twin toddlers on your hands.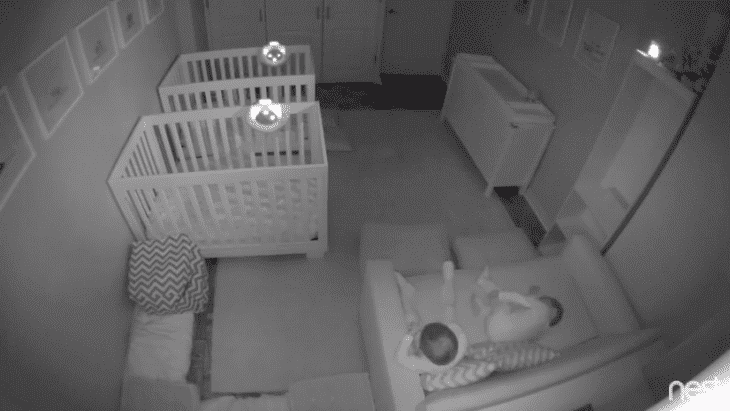 Facebook/Jonathan Balkin
The two-minute clip that went viral in 2017 shows twin brothers, Andrew, and Ryan Balkin, making the most of bedtime seemingly out of their parent's sights. Once they realize they're alone, the two-year-olds crawled out of their beds and took some time to chat on the sofa.
They soon get tired of that and proceed to host a pillow party for two. Their party mostly involves them stacking every pillow they could lay hands on, and rolling around in their creation.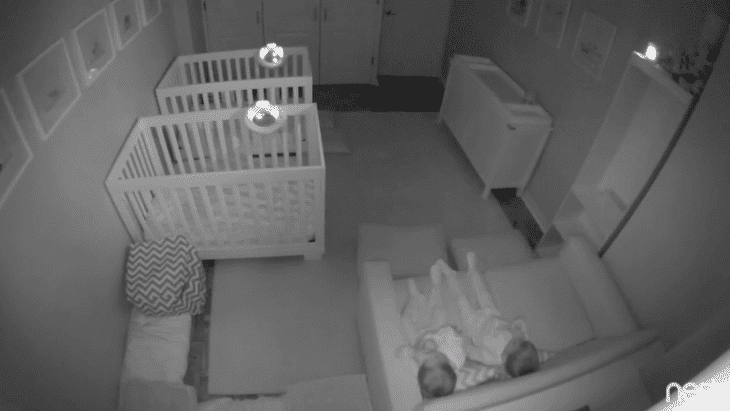 Facebook/Jonathan Balkin
Their father, Jonathan Balkin, posted the hilarious video and wrote:
"When the parents are away the cubs will play... even if it comes at the expense of sleep."
Andrew and Ryan were featured on the "Today" show where their parents revealed that was not the first time the boys would try to play smart and catch some fun after bedtime hours.
"They've escaped a couple times — about two or three times before," Jonathan said.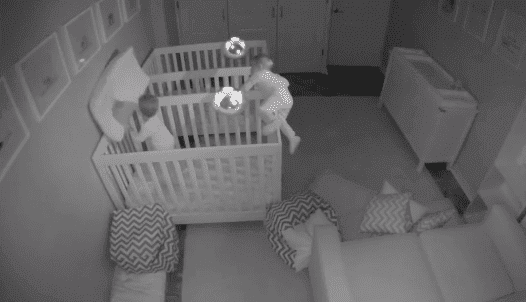 Facebook/Jonathan Balkin
Towards the end of the time-lapse footage, the boys' parents interrupt the party, clean up the room, and put the toddlers back to bed. In no time, the boys are back to the sofa, probably about to plot another round of shenanigans.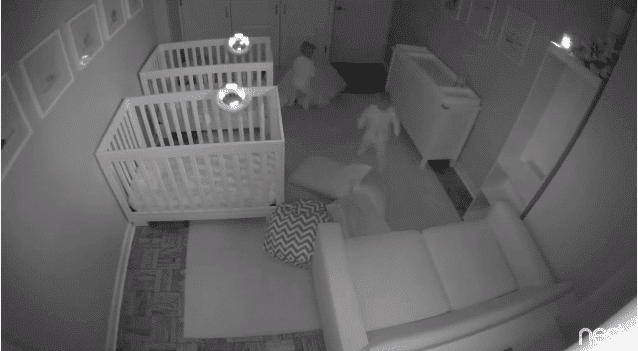 Facebook/Jonathan Balkin
Jonathan explained:
"We actually had heard them giggling and laughing from our living room, so we were eavesdropping outside their door. We ended up spying on them for a little while on the camera to make sure they weren't getting into trouble, they weren't getting hurt. Then after a while we decided, 'Okay, it's time to put them to bed.' That didn't really work out so well."
The boys' mother, Susan, marveled at how fast their kids' video spread across the world. It was meant for their family and friends on Facebook, but eventually "exploded to all over the world."
"People that we know that we haven't seen in years have seen it in their respective countries," she added.
TWINS THAT STAY TOGETHER
In another delightful tale of twins, the newborns welcomed earlier in February, went viral after footage of them refusing to be separated was shared by their father.
The infants cried hysterically each time the nurses kept them apart and would only stop when they were reunited, forcing the nurses to keep them together.
The video went viral in no time and melted hearts across the internet.
You can catch up on the rest of that story and try not to cry while watching the heart-melting video here.
Please fill in your e-mail so we can share with you our top stories!