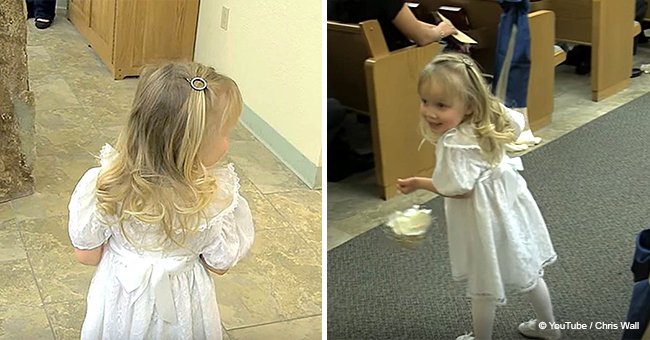 Nervous flower girl was too scared to walk down the aisle until groomsman stepped in
The adorable flower girl appeared to have had the wedding jitters, but luckily, the groomsman stepped in to save the day.
In a viral video, the flower girl, dressed in white with her white shoes and white tights, looked cute as she carried her little basket filled with white rose petals.
She was smiling when she reached stepped on the aisle, but something changed. Perhaps she realized how scary it was to be looked at by so many people.
Our little flower girl decided she was too nervous to continue her role in the wedding.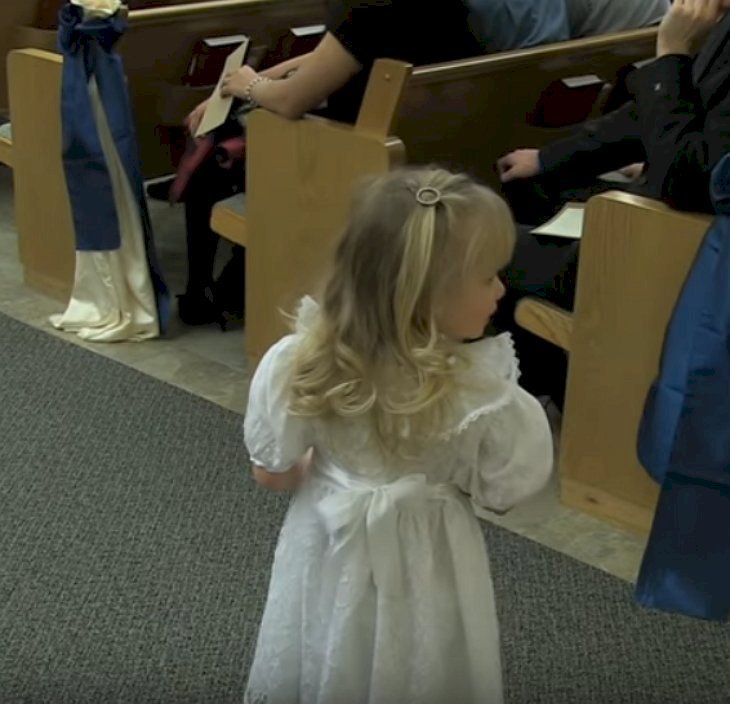 Source: YouTube/ Chris Wall
Follow us on Twitter at
AmoMama USA
for more viral videos and stories.
As soon as the song started to play, the little girl became too scared to continue. She remained standing at the beginning of the aisle and casually looked back at her mother outside the church doors.
Her mother encouraged her to walk towards the altar by giving her a slight push.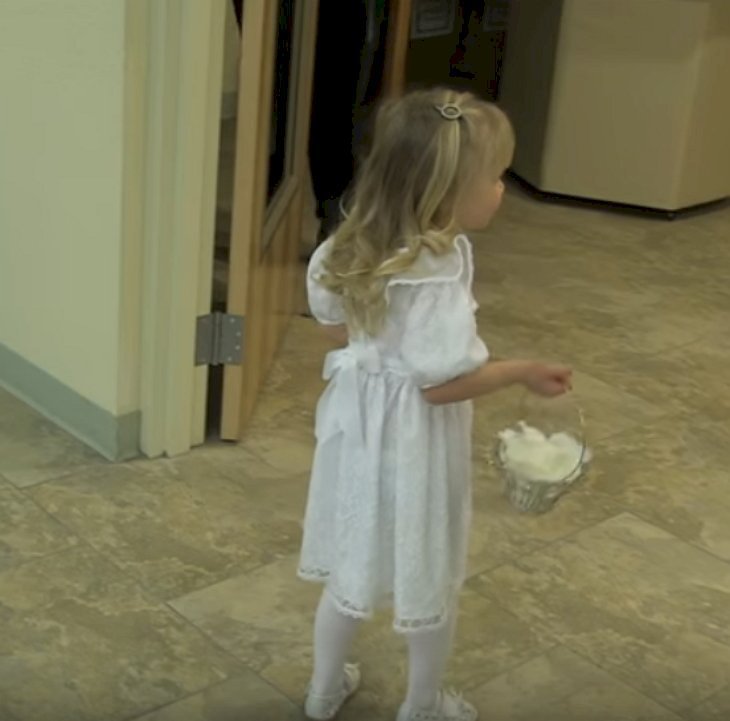 Source: YouTube/ Chris Wall
It almost seemed to work as the little girl took several steps forward. Although, she stopped again and came back to her mother. The adorable girl was really shy that everyone was staring at her.
As for the crowd, they found the whole thing too funny and just laughed at the poor tot's dilemma.
Throughout the video, the same thing happened two more times until the groomsman stepped in.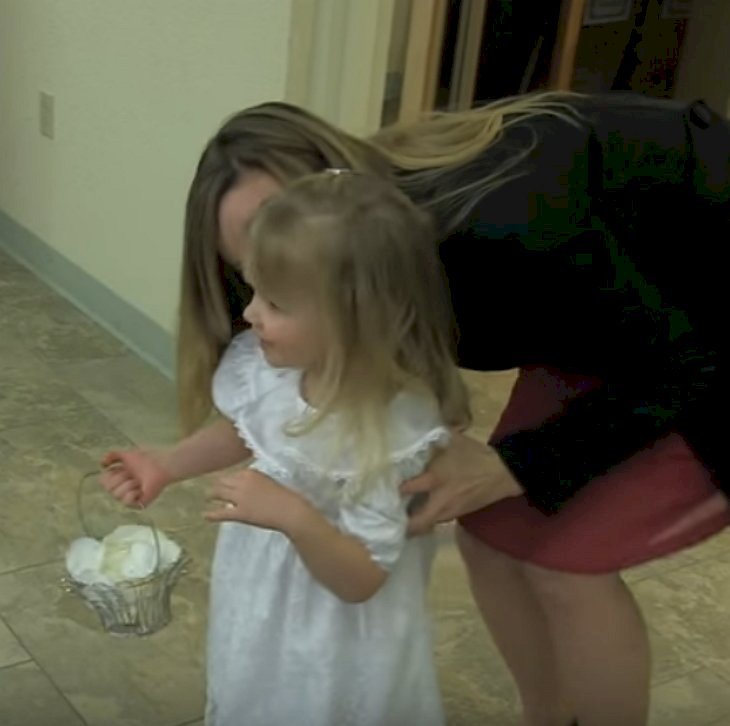 Source: YouTube/ Chris Wall
The groomsman, assumed to be the father of the flower girl, came from the altar and took the little girl by her hand. The two of them walked down the aisle together.
Seconds later, the groomsman noticed that the flower girl wasn't throwing her flowers. He took it upon himself to grab some petals from the basket and throw them himself. His actions sent the guests into fits of boisterous laughter.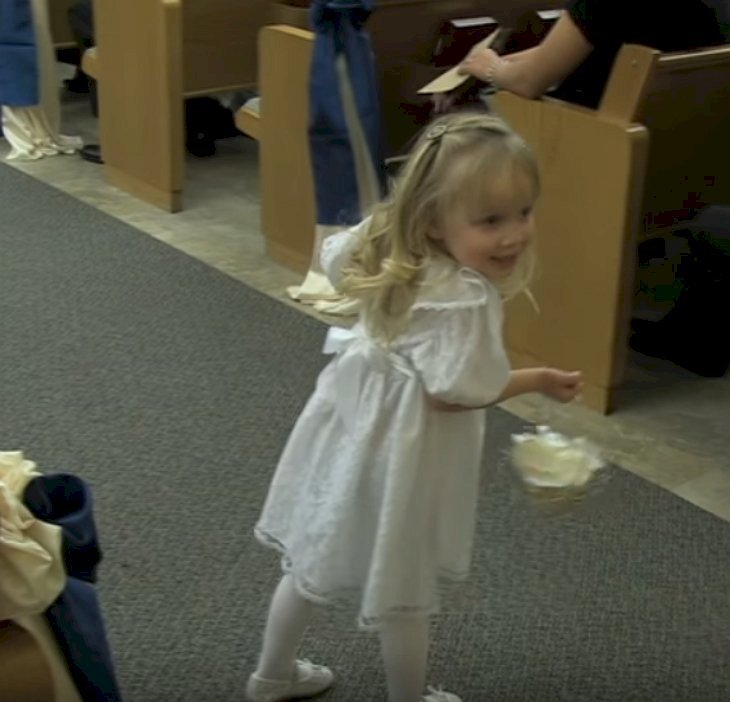 Source: YouTube/ Chris Wall
What happened in the video was surely not what the bride and groom were expecting, but it also made their special day extra memorable.
In another viral story, the baby flower girl also made a scene as she walked down the aisle. This time, the baby girl was the daughter of the bride and groom.
Perhaps the idea of strange people gawking at you while you're walking towards the altar confused the tiny tot since she stopped walking halfway.
The only thing that sent her literally running towards the altar was the waiting arms of her father. It was an all too adorable moment caught on video.
Please fill in your e-mail so we can share with you our top stories!