Kind stranger buys young soldier a plane ticket home to visit his family
The 19-year-old Keaton Tilson couldn't thank the kind stranger enough after he offered to pay for his plane ticket so that he wouldn't miss another time to spend with his family.
Tilson had been away for eight months after enlisting in the U.S. Army. When he learned that he had four days off after being stationed in Fort Hood, Texas, he was excited to head home to Granite City, Illinois.
The only person he told about his homecoming was his mother. His siblings had no idea since he wanted to surprise them.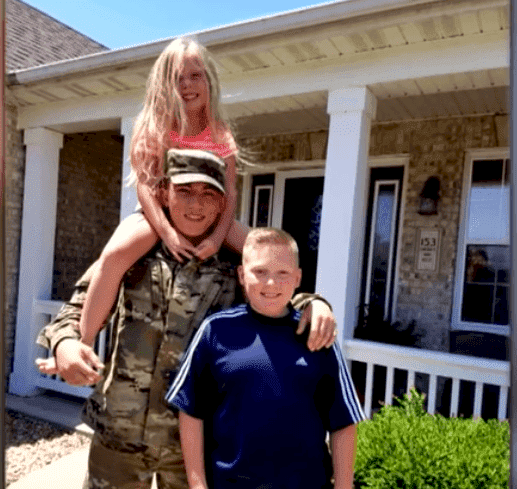 Follow us on Twitter at
AmoMama USA
for more details and updates.
TILSON'S MOM SAID "HE KEPT MISSING FLIGHTS"
After getting an officer's approval, Tilson headed to the Dallas-Fort Worth International Airport and waited for an entire night, hoping to get a standby ticket on a 5 a.m. flight.
Speaking with CBS News, Tilson's mother, Jennifer, said, "It looked good at first. There were open seats. Then something happened, and he kept missing flights and missing flights."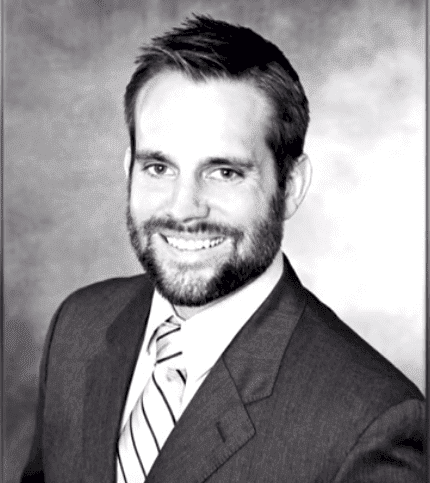 Despite the circumstances, Tilson refused to give up. He kept looking for other options, and he was driven to see his family.
Hours after, he seemed to have lost hope and called his mother to tell her the disappointing news.
"I had to keep quiet because he was surprising his siblings. I didn't want to tell them in case he didn't come," said Jennifer.
A STRANGER'S OFFER
After hanging up on the phone, a stranger walked towards the counter and asked if he could give his ticket to the 19-year-old since his flight was boarding in 10 minutes. The man, later found out as Josh Rainey, was willing to go on a later flight.
Unfortunately, the agent informed Rainey and Tilson that it wasn't allowed to switch tickets. Still, Tilson was grateful for Rainey's efforts.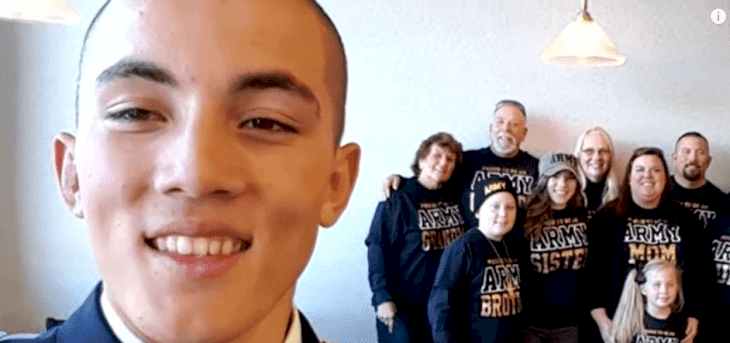 Refusing to give up, Rainey phoned his wife and went back to the agent afterward.
As it turned out, Rainey paid for Tilson's $375 ticket so he wouldn't miss seeing his family in Illinois.
Tilson was stunned and was incredibly grateful for Rainey. He thanked him multiple times and hugged the kind stranger.
The teenager immediately called his mother to tell her the good news.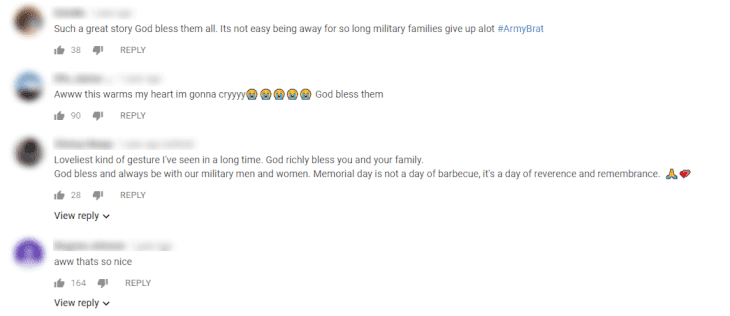 "Keaton was able to thank the kind man, but I want to personally and publicly thank him as well,"
said
Jennifer.
Later on, Tilson found out that Rainey lived nearby and that they had a mutual family friend, which made it possible for Jennifer to track Rainey down and she thanked him in person.
The reason why Rainey was persistent to help Tilson was that his father was also in the military for three decades. He knew what it felt like to have someone he loved to be so far away from home.
When he saw Tilson's military uniform, he knew that he wanted to help him right away.
A MARINE'S HOMECOMING
A U.S. Marine was thrilled to go home after being away for six months. He was excited to see his newborn baby boy for the first time.
When he locked eyes with his wife and saw that she was cradling their baby, he burst into tears and hastily walked towards them.