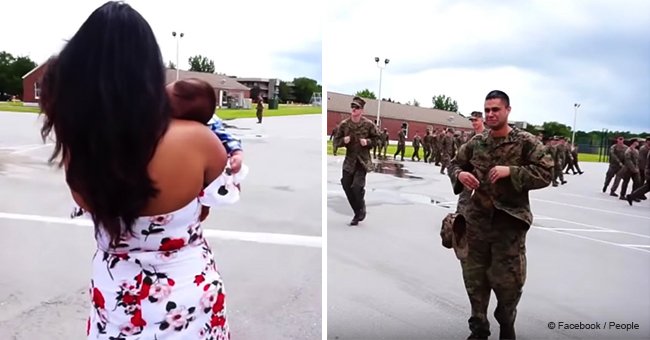 Marine returns home after a long deployment and meets his newborn son for the first time
U.S. Marine Cpl. Brandon Crespo was away for six months. When he returned home from deployment, his reaction upon seeing his newborn son for the first time was priceless.
Baby Noah Reign Crespo was only a month old at the time. He was born on June 13, 2018, and Brandon didn't get a chance to see him until the end of his deployment.
During Brandon's homecoming, his reaction when he first laid eyes on his wife and child was priceless.
Brandon's wife, Francis Crespo, patiently waited for her husband to come home, and even though it was tough, she remained strong for their baby.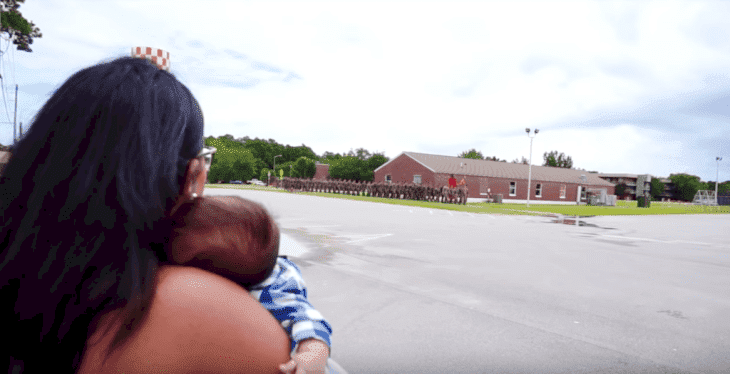 Source: Facebook/ People
Follow us on Twitter at
AmoMama USA
for more viral stories and videos.
When Francis was still pregnant, she didn't have Brandon by her side. She went to ultrasound appointments on her own, and she didn't have a husband to lean on to for most of her pregnancy.
Despite the struggle, she knew that her husband was doing his best to protect and serve the country.
When it was time to deliver to baby Noah, Francis bravely went into labor, thinking of her husband all throughout.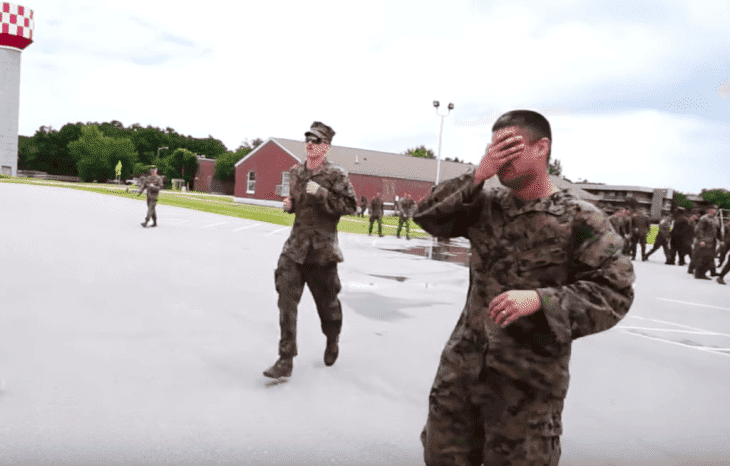 Source: Facebook/ People
At Brandon's homecoming, he and the other marines walked together and looked around for their respective families.
As soon as Brandon saw his wife holding their baby, he immediately broke down and cried as he walked hastily towards them.
It seemed clear how much he missed his wife and how excited he was to meet his son for the first time.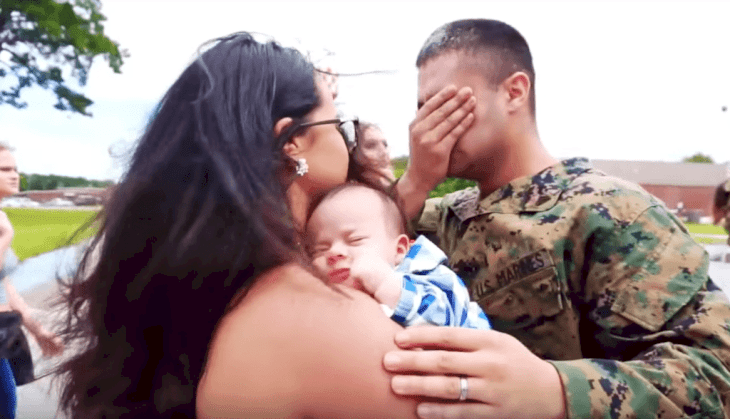 Source: Facebook/ People
In tears, Brandon hugged his wife and his baby. Francis then handed baby Noah to Brandon.
Holding his son for the first time made him cry even more. It was a very emotional moment for the Crespo family.You can only imagine how happy they were at the time.
Brandon continued to kiss and cradle his son as he embraced his wife. The rest of Brandon's family came along, and they were also happy to see how much love was being poured out.
Luckily, the special moment was captured on video, and it has been inspiring a lot of social media users worldwide.
Meanwhile, another soldier surprised his father at work when he came home early from deployment.
The father was at a meeting and the look on his face when he realized that his son had gone home was just too precious.
Please fill in your e-mail so we can share with you our top stories!