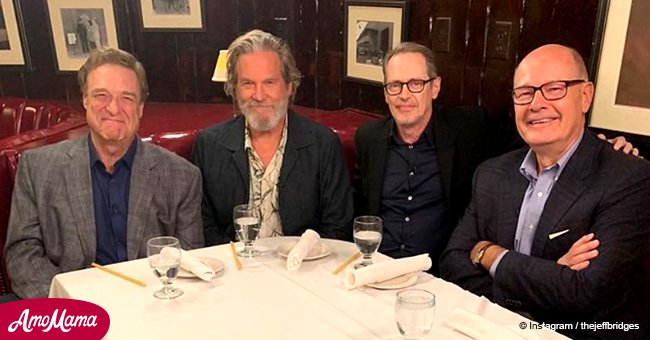 'Big Lebowski' cast reunites in touching photo celebrating 20th movie anniversary

The Coen brothers' cult film has reached its two-decade anniversary and to mark the occasion, the main three cast members of the disparate comedy got together to share some memories.
Actors Jeff Bridges, John Goodman, and Steve Buscemi reunited in NBC's "Today" and talked with Harry Smith about their experiences surrounding their involvement in the 1998 film.
68-year-old Bridges, who played the lead role of "the Dude" in "The Big Lebowski," took to his Twitter following the reunion to post a picture of him and his co-stars. Read more on our Twitter account @amomama_usa
"Missing some of our cast here, but it was a blast getting back together with John and Steve for the 20th Anniversary of #TheBigLebowski," the "True Grit" star tweeted on October 18.
The Hollywood stars recalled how they reacted to their first readings of the screenplay, revived memories from the filming, and told about fans of the movie quoting lines from it when they run into them.
66-year-old Goodman, a regular collaborator to the Coen brothers, gave one of his most notable performances for the role of Walter Sobchak, in a display of comedic genius that added much to the film's overall greatness.
The "Roseanne" star said that when he first read the script he found it "laugh-out-loud funny" and he used his talent to channel the over-the-top creation from the minds of Ethan and Joel Coen in the most effective way.
60-year-old Steve Buscemi admitted that he had conflicting feelings about his comical yet somewhat tragic character when he was given the script.
"I loved it, I thought it was wild and weird and funny, but I have to say, when I was reading the part of Donny, I kind of didn't get it. I felt bad for the guy. I felt sad, like why does Walter bully him all the time?" the "Broadwalk Empire" star said.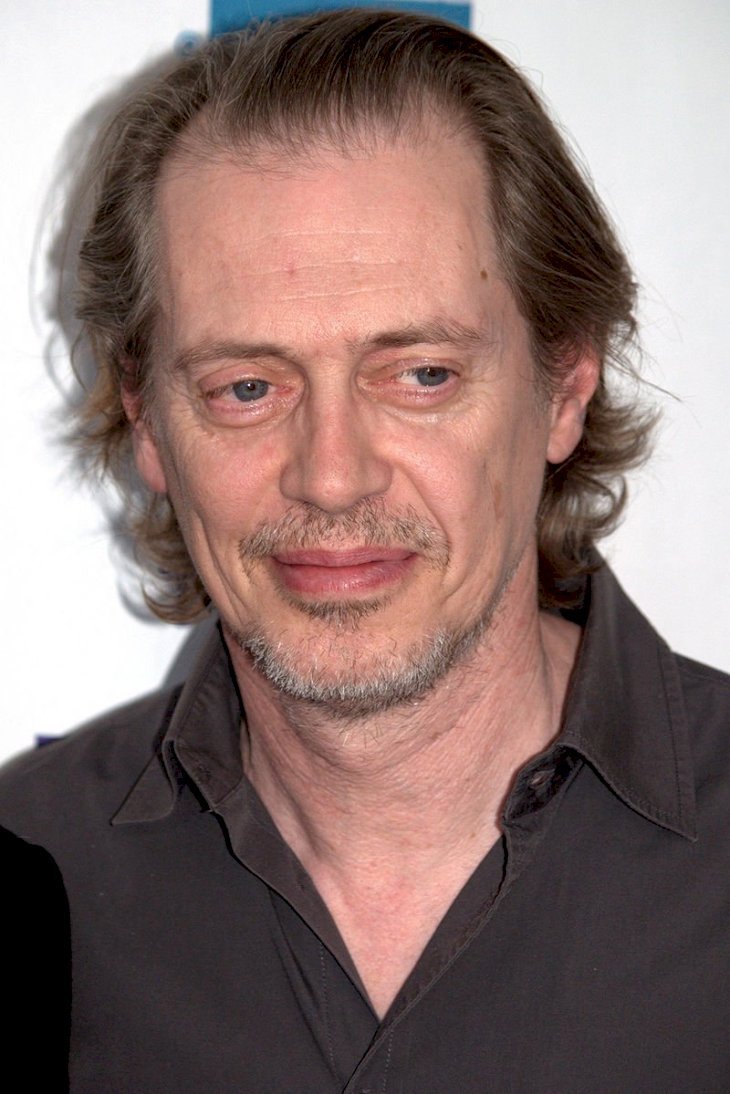 Source: Wikimedia Commons.
In a priceless moment of the segment, shared on Twitter by "Today," photos from the filming taken by Bridges himself were showed to the public for the first time.
Bridges, Goodman, and Buscemi definitively agree on one thing: it was an absolutely fun film to make, and they have so many vivid memories from the set that they find it hard to believe that 20 years have gone by.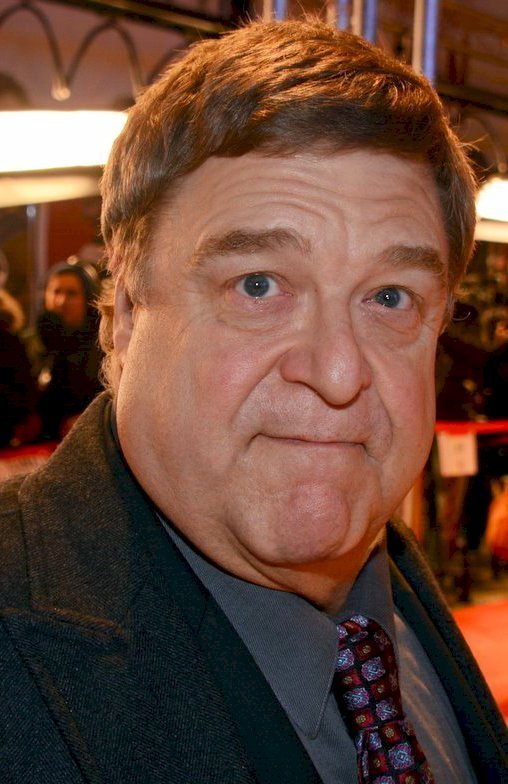 Source: Wikimedia Commons.
When the film was released, it didn't leave a good impression in the critics, and it performed poorly in the box-office, but after it made it to cable television it started to grow a cult following. It is now considered a classic.
As years went by, the most important critics have changed their mind about "Lebowski." Influential film critic Roger Ebert initially gave it three stars, but in 2010 he added the movie to his list of "Great Movies."
After Peter Howell of the Toronto Star wrote that he couldn't believe the Coen's came up with a film like this following their acclaimed, Oscar-winning "Fargo," he regretted his words, writing in 2011 that it was his favorite title for the iconic filmmakers.
In 2014, "The Big Lebowski" was added to the list of films to be preserved by the Library of Congress' National Film Registry, an honor given to "culturally, historically, or aesthetically significant."
Bridges and Buscemi don't seem to have changed all that much since they starred in this legendary work of art, but Goodman has undergone an impressive transformation over the years following a massive weight loss.
His fans couldn't help but notice this when Goodman returned to TV to reprise his role as Dan Conner in the 2017 reboot of "Roseanne."
Months before the premiere, Goodman appeared in a talk show revealing that he had lost more than 100 pounds following a long struggle with obesity.
Please fill in your e-mail so we can share with you our top stories!