'The Conners' star Lecy Goranson comments on Roseanne's exclusion from the show
Lecy Goranson gave her perspective on the current situation regarding the show 'The Conners,' and her feelings about Roseanne Barr.
Roseanne Barr released a statement after the decision got made to have her die from a drug overdose and in doing so, ending her character in the show, saying:
"It lent an unnecessary grim and morbid dimension to an otherwise happy family show."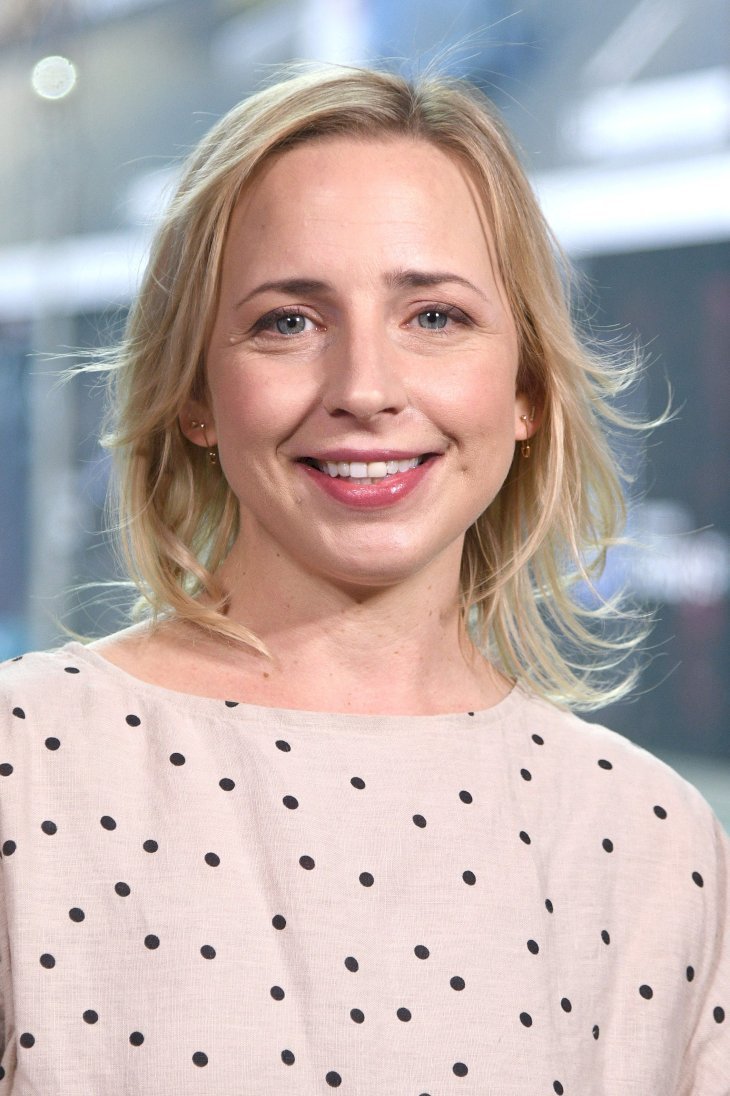 Goranson, reacting to Roseanne's description of the show did not agree with her statement being of the opinion that it does not reflect the show as it really was by commenting:
"I don't know what show that she's referring to but I've never seen our show as a happy family show. I think our show is funny, I think that it's real, I think that everyone who's on the show and a part of the show has a vested interest in it being grounded and for it to resonate, I just don't see it as a happy family show."
Read more on our Twitter account @amomama_usa.
Goranson, who plays Becky Conner-Healy, the eldest daughter of the Conner's feels that the series follows a normal working class American family with different views on political issues and trying to make their way in life, that the show always strived to be realistic regarding relationships and life, which is why she thinks the death of Roseanne's character was hard on her adding:
"I understand why the finality of that would give her a considerable amount of pain and for that, I really have a lot of empathy for her."
The controversial and racist remarks Roseanne posted on Twitter had far-reaching effects, it got Roseanne not only fired from the show, but it also got the show canceled.
When the show 'Roseanne' got canceled it also left the entire cast in a state of limbo before ABC made the decision to create the spin-off, 'The Conners,' and remarked:
"I feel like I was put out, and people I love were put out. I'm not walking around in a rage and I'm not bitter but that's how I feel right now. Do I hope that, eventually, we can be in each others' lives? A million percent, because I love her, I always have and I always will."
The decision on how to deal with Roseanne's disappearance from 'The Conners' took a lot of time and development. The fact that everyone knew she had a problem with opioids at the end of the last season of 'Roseanne,' made the plan to have her die of a drug overdose in 'The Conners' a viable one and Goranson added:
"I think everyone said, 'Let's go through with this and see what it's like for a family to be in mourning and to try to grapple with that and find the strength to move forward.'"
Goranson has empathy for Roseanne even though she does not have a lot of pity for her situation as she easily could have avoided the entire situation. The tweet that started it all got posted by Roseanne on May 29 which read:
"Muslim brotherhood & planet of the apes had a baby=vj."
The tweet was referring to Jarrett, born in Iran and black. Comments flooded in and Roseanne apologized:
"I apologize to Valerie Jarrett and to all Americans."
Another apology tweet followed where she said:
"I am truly sorry for making a bad joke about her politics and her looks. I should have known better. Forgive me - my joke was in bad taste."
The damage was don't and ABC canceled the show 'Roseanne' shortly after. They released a statement to the press which read:
"Roseanne's Twitter statement is abhorrent, repugnant and inconsistent with our values, and we have decided to cancel her show. There was only one thing to do here, and that was the right thing."
Goes to show what only a few words can cause. However, Roseanne started a show of her own called, 'News for Jews' which is based online and stemming from her promise to be back in the entertainment industry combined with her faith which she takes seriously.
Roseanne posted the first episode on Twitter shortly before the premiere of 'The Conners' where she explained her thoughts on Judaism and called up longtime friend Rabbi Shmuley.
They spoke about the Book of Noah through a historical and religious context and the show ended after almost an hour. She also plans on moving to Israel in the nearby future being of the opinion that there is nothing left for her in the United States.